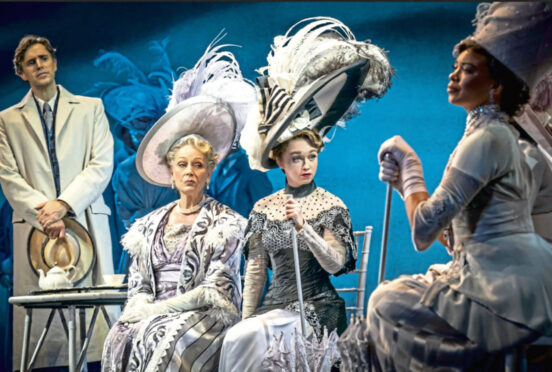 Heather Jackson has many reasons to look forward to the Scottish dates of the My Fair Lady tour.It means the actress and singer, from Grangemouth, can spend Christmas in her homeland for the first time in 25 years.
It will also be her first time performing at the Edinburgh Playhouse since her musical theatre debut there in 1986, fresh out of university. And it is another chance to perform in a show that has meant a great deal to her over the years.
Jackson plays Mrs Higgins, mum of Henry Higgins, the professor who decides to transform working-class girl Eliza Doolittle into someone who can pass for a member of high society.
"Mrs Higgins is a strong woman who lays down the law to the professor and is proud but infuriated by him," Jackson explained. "The last time I was in My Fair Lady was 30 years ago, when I played Eliza in a version on the Canberra cruise ships, and just before that I did a national tour that came to Glasgow.
"It's a timeless classic. It's fun, but it also has a great message about female emancipation and people taking control of their lives and striving to make something of themselves."
Jackson had recently graduated from Queen Margaret University in Edinburgh when she earned a role in the chorus of Scottish Opera's Fiddler On The Roof at the Playhouse during the 1986/87 Christmas season, alongside Una McLean, Bill McCue and her brother, Jay Jackson. Having spent so much time in London's West End – including nine years on and off as Madame Giry in The Phantom Of The Opera – she's never been back at the venue until now.
"It will be great to bring back those memories," she continued. "My first professional job was also in Edinburgh, at the festival, when Joan Knight of Perth Rep Theatre spotted me in a student production and that allowed me to get my Equity card. I worked with her at Perth Rep, then did pantos at the Macrobert Centre in Stirling and the Pavilion in Glasgow.
"I've spent most of my adult life in London but I've had such a wonderful time with the jobs I've done in Scotland, so it will be great to have my first Christmas back there in 25 years. My family – my husband Pat Abernethy, who is also a theatre actor, and my 19-year-old son Sean, who hopes to become a composer – will come and visit me individually, but we have a bearded collie called Floyd who has to be looked after. They'll spend Christmas Day in London, but I have friends from drama school and ballet school who I'll catch up with."
Jackson says the reception for My Fair Lady, which also stars Outlander's Michael D Xavier, EastEnders' Adam Woodyatt, Lesley Garrett and Charlotte Kennedy, has been fantastic.
"We've performed it in Bradford, Dublin and Cardiff so far, and I was in it when it was at the Coliseum in London. I was understudy to Vanessa Redgrave, and had the good fortune of being asked to take it on tour."
She says it's great being back on stage following the pandemic, but she did keep busy during that period thanks to a strange double bill of providing online singing lessons and appearing in horror films.
"My son set me up on Zoom and I kept teaching through lockdown and even get some new students. It was a life-saver not just financially but for my mental health. I also did a few horror films, which is a genre I'd never done before. I never realised how much fun it would be. The first one I did, I had to pick up a chocolate to eat, but when my character looked down it was covered in maggots. At the end of the scene, I got down on the floor and swept them up.
"Once you've had children and dogs, nothing makes you squeamish!"
My Fair Lady, Edinburgh Playhouse, Wednesday until January 7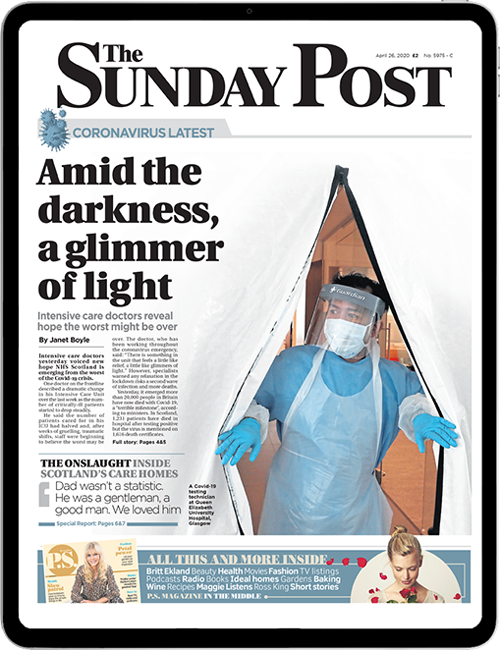 Enjoy the convenience of having The Sunday Post delivered as a digital ePaper straight to your smartphone, tablet or computer.
Subscribe for only £5.49 a month and enjoy all the benefits of the printed paper as a digital replica.
Subscribe