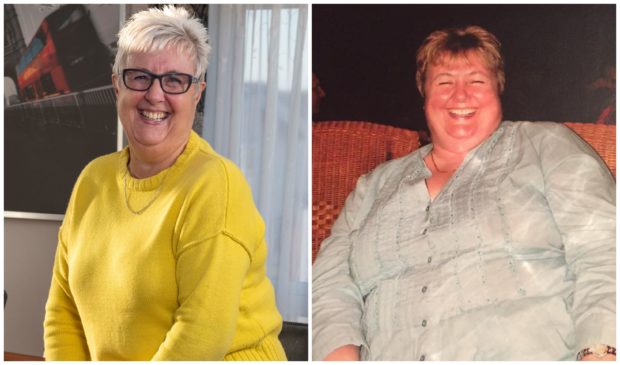 Too many obese patients across Scotland are being refused life-transforming operations, according to a leading surgeon.
The number of weight-loss ­operations, including gastric band and sleeve procedures, has fallen by more than 40% but surgeon Majid Ali believes more patients could be helped by surgery but are being ruled out.
Mr Ali, who runs the bariatric unit at the University Hospital of Ayr, a leading centre for weight-loss surgery, said his department, one of four in Scotland, accepts a broader range of referrals than most but still rejects most patients.
The number of operations has fallen from 270 on 2010 to about 159 in 2018, with the downward trend expected to continue. Mr Ali's unit carries out approximately 30 operations a year but says the surgery, which costs less than £10,000 per patient, would save the NHS money in the long-term.
Mr Ali said: "In Ayrshire and Arran we reject more than 80% of patients who are not referred because they do not fit NHS National Planning Forum criteria. Obesity is a chronic and a complex disease. I would like to see the stigma attached to obesity addressed and more money allocated to bariatric surgery."
The surgeon pointed out that ­obesity is now the biggest cause of cancer after smoking. And it can lead to heart disease and diabetes, as well as orthopaedic problems. He said bariatric surgery can cure Type 2 diabetes and help prevent other serious illness.
He wants to see bariatric procedures used as an integral tool in the fight to counter the obesity epidemic, alongside other measures such as physical and dietary education.
And he insisted the price of the procedures was a "drop in the ocean" when compared to the Scottish Parliament Information Centre's estimated £600 million cost to NHS Scotland of overweight and obese patients.
Mr Ali insisted: "If the Scottish Government tackles the problem head on it will save money."
Statistics released to The Sunday Post through NHS Information Services Division Quality Indicators reveal health boards in Scotland are now performing fewer weight-loss operations – from 270 in 2010/11 – when restrictive criteria for patient eligibility was set by the NHS Planning Forum – to 159 in 2018/19. The latest figures, up to March 2019, show the number of operations has dropped by 41%.
The Scottish Government has stressed there has been no change in criteria for bariatric surgery since 2012, and it was up to individual health boards to set their own spending priorities. But Mr Ali believes more action is needed. He said: "Scotland has one of the highest obesity rates in the world. The problem will only get worse."
A Scottish Health Survey published in 2016 showed 29% of the Scottish population had a Body Mass Index (BMI) of at least 30, and so could be defined as obese. Two-thirds (65%) were overweight.
He said: "National Institute for Health and Care Excellence criteria says anybody with a BMI above 35, with medical conditions that can be cured or improved with the operation, is eligible for bariatric surgery, as long as they are fit for surgery and anaesthetic.
"When I introduced this surgery at this hospital in 2007 I opened the gate for everybody who fits NICE criteria. We got an influx of people and could not cope. So in 2010/11, with our colleagues in Scotland on the National Planning Forum we agreed on NHS criteria, which is a very restrictive criteria."
Mr Alisaid: "If you have 30% of people in Scotland with a BMI above 30, and you offer them surgery or other therapies, then you are saving money because you are saving orthopaedic operations and on treating patients with diabetes. Research has shown it is difficult to sustain weight loss once you hit a BMI above 30; surgery is the only way proven, just now, to sustain the weight loss."
However, the Scottish Government rejected any suggestion that patients are being deliberately ruled out for surgery to save money. A spokesman said: "Bariatric surgery is a major operation and is just one of a range of weight management interventions for people living with obesity.
"The decision to offer bariatric surgery is jointly made between clinicians and patients, taking account of the National Planning Forum best practice and patients' individual circumstances, including their fitness for surgery.
"Our Diet and Healthy Weight Delivery Plan supports better access to effective weight management services that lead to effective and sustained changes to people's diet."
---
"The band has changed my life. I only regret not doing it 10 years earlier"
Doreen Barnett-Brown lost almost eight stone with a gastric band and hails the operation as life-changing.
The 59-year-old gran has just marked the 11th anniversary of the procedure, which saw her go from 18 stone, 2lbs and a size 20, to nine stone 2lbs and a size 10.
Doreen, who is retired but owns Jamie's Hair and Beauty Studio in Mastrick, Aberdeen, spent £5,000 on her gastric band surgery in Brussels and a further £6,200 on a tummy tuck and liposuctions at the Transform hospital in Stirling.
But Doreen, who since surgery has successfully completed the 54-mile, 24-hour Caledonian Challenge along the West Highland Way, pounded the Loch Ness Marathon, and took part in the 26-mile charity Kilt Walk, said she did not consider approaching the NHS because of the challenges posed.
She told The Sunday Post: "I spoke to other people who had gone for the procedure on the NHS and they told me they waited a year to two years for it.
"I did have a private consultation in the UK, but I was told I needed to lose five stone before I could have a gastric band fitted.
"But it was only around eight weeks between getting my initial consultation for the surgery in Brussels and having the gastric band fitted.
"I had the operation on December 3, 2008 and I was fit and ready to fly to Tenerife on December 23 that year for New Year.
"People say it is the cheater's way to lose weight and that there are risks with the operation which is under general anaesthetic.
"But the band is only a tool to help you, you work the band, it doesn't work you.
"It's not an easy option, it still needs willpower. Just because you get a gastric band, it doesn't mean you're going to lose weight without doing anything yourself.
"You still have to exercise and watch what you're eating.
"And I would rather be the way I am now with the gastric band, happy and healthy.Everyone said I was too thin at nine stone.
"I am now back up to 11-and-a-half stone, and a size 12 to 14. I am happy as I am.
"Because of the surgery. I have been able to do things that I could never have done when I was big, like running a marathon and paragliding with my 11-year-old grandson. I love my life."
But the band that turned her health and happiness around over the last decade is now nearing the end of its lifespan.
Doreen said: "It lasts between 10 and 15 years and I am into my 12th year.
"If it wears out, I will definitely have it replaced. It changed my life. My only regret is I didn't do it 10 years earlier."
---
The surgery
A gastric sleeve works by removing a large portion of the stomach through keyhole surgery. As the capacity of the stomach is vastly reduced, it can only hold a small portion of food. Patients feel full after eating much less food and are less hungry between meals.
Gastric banding involves placing a silicone band around the upper part of the stomach, decreasing its size. The band creates a small stomach pouch above it, with the rest of the stomach below. The band can be adjusted through a valve on the abdominal wall.
Gastric bypass, a much more complex procedure, works by making the stomach smaller and bypassing part of the bowels so the patient absorbs fewer calories.
---
Expert: Surgery can't cure obesity. It should only be the very last resort
Surgery must be a last resort for patients battling obesity, according to one leading doctor.
Professor Steve Turner, an Aberdeen-based consultant in children's health, believes "prevention is better than cure" and that must begin with adults setting a good example to children on diet and exercise.
Prof Turner, who speaks for the Royal College of Paediatrics and Child Health in Scotland, said: "From the paediatric perspective, a wise person said that childhood obesity is the response of healthy children to an unhealthy environment.
"Thirty years ago, children who were obese were more likely to come from an affluent family. Now obesity is very strongly tied to poverty."
He accepted that for a small number of select children bariatric surgery might be the way forward but added: "Bariatric surgery needs to be kept as very much a final resort. It does not cure obesity. Bariatric surgery has a number of risks. Doing an operation, that isn't necessarily a life or death procedure, on someone who is 150 kilos comes at a huge risk because of the patient's obesity. People who are morbidly obese have illnesses.
"The problem with obesity is that it is an imbalance of energy in and energy out. Bariatric surgery does not solve the behaviour.
"We as a society recognise obesity is a problem. What we need to do is change societal norms. We need to accept that we don't need to eat until we are full and that we are allowed to be hungry now and then. We as a beast, are designed to go through feast and famine. But a lot of adults and children are grazing all of the time.
"We need to accept that it is good to feel peckish now and again, because when you do your body is breaking down fat. We need to listen to our body and not constantly graze. We need to get portion sizes right. Parents need to walk the walk and talk to their children.
"If you don't feed people they lose weight."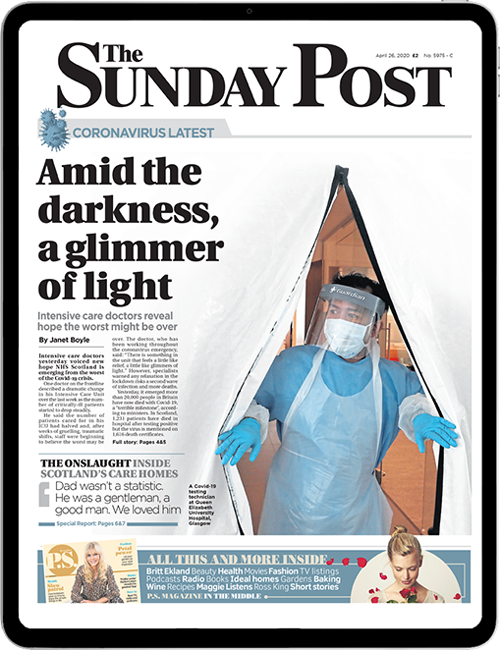 Enjoy the convenience of having The Sunday Post delivered as a digital ePaper straight to your smartphone, tablet or computer.
Subscribe for only £5.49 a month and enjoy all the benefits of the printed paper as a digital replica.
Subscribe