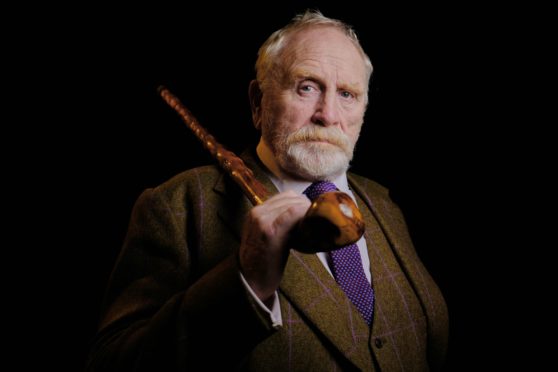 It has been a year when the movie studios have delayed release after release in the hope of cinemas opening once again, but, even by 2020 standards, The Glass Man has taken its time.
The psychological thriller, featuring Game of Thrones star James Cosmo and Scream actress Neve Campbell, premiered to rave reviews in 2011 but then, after just one screening, got mired in legal problems around distribution that has delayed release until now.
In it, Cosmo plays a terrifying Cockney loan shark, who enlists an unwilling accomplice in crime, but the Scots star shrugs off the nine-year wait to see the film released saying a little uncertainty and delay is a given in his profession.
"Our business is always a bit of 'wait and see' – often it's months of lethargy and then you're back to working 100 miles an hour," explained the 72-year-old Scot, one of the world's most recognisable actors, with a list of major credits including Braveheart, Trainspotting and The Chronicles of Narnia.
"That's always been the way of acting, it's very feast or famine. But I think we've definitely had enough famine this year, so it's time for that feast."
He continued: "This year has been devastating for so many people but I do believe that next year, certainly in the entertainment industry, things are going to be very busy. It's a very hungry medium. There's nothing but repeats everywhere, so we are going to need new films and TV shows coming out."
Filmed in 2009 and first screened two years later, psychological thriller, The Glass Man, sees James play a ruthless criminal who upends an average businessman's life with a dark ultimatum.
For the role, James had to ditch his usual Scottish accent in favour of a Cockney drawl, which he says wasn't too difficult to master.
He explained: "The accent sort of came with the character. We just thought it was the right character to play for such a malevolent force that comes into the guy's life. I've played Londoners quite a few times, and it's always quite fun.
"And you know what they say – bad characters are the most fun to play. Good guys can be a wee bit two dimensional, but with bad guys you can put all sorts of things into the character."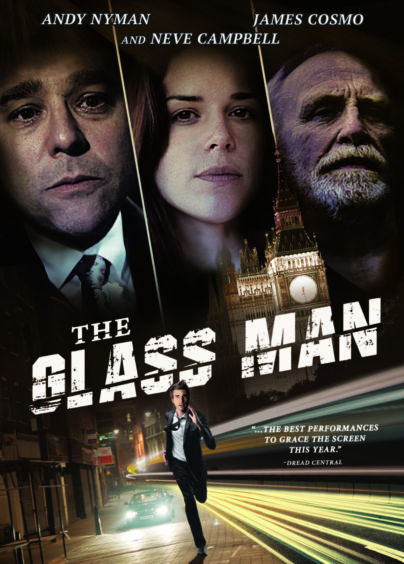 He added: "We're all just so pleased that after lots of different business problems the film can finally be released." After more than six decades in the film industry, James has amassed an impressive back catalogue, and most recently became known for playing Jeor Mormont in hit HBO series, Game of Thrones. However, the veteran actor still picks out 1995 hit Braveheart as a career highlight. "It was great to be involved in Braveheart – it was a terrific movie and it came just at the right time in my career," he said.
"In a way I was quite grateful for that – I just kept on going until I got lucky. I've always appreciated that. After all, there's an awful lot of people out there with talent who haven't been as lucky as me."
And after so many decades in the business, does he know the secret to success?
"Oh no, the public is a very fickle thing," he said. "As we've seen so many times before, people can invest an awful lot of time and money into something and it just doesn't work – it's a dud.
"Even when we started the first series of Game of Thrones we really didn't know whether it was going to take off or not. It was a real punt to see whether a show like that was possible.
"You've just got to hope it tickles the public's fancy and they go for it."
---
The Glass Man, directed by Cristian Solimeno, is available to stream from tomorrow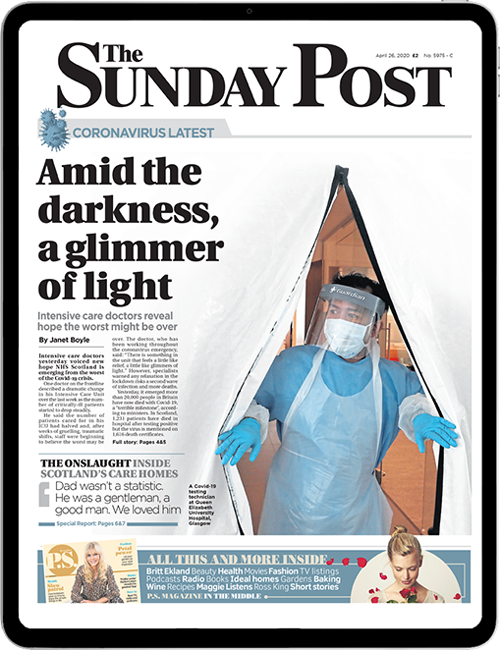 Enjoy the convenience of having The Sunday Post delivered as a digital ePaper straight to your smartphone, tablet or computer.
Subscribe for only £5.49 a month and enjoy all the benefits of the printed paper as a digital replica.
Subscribe