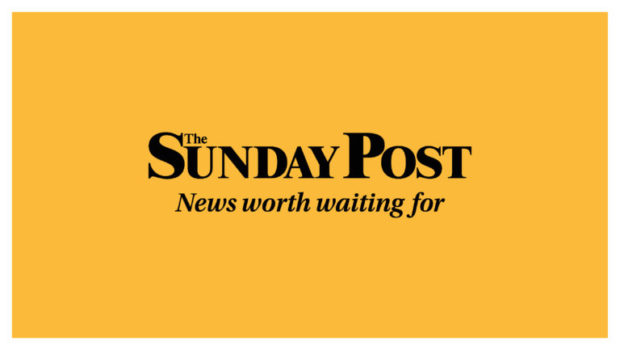 It was, at least according to the detective leading the murder inquiry, "innovative and eye-catching".
On Monday, May 23, 2005, six weeks after Emma Caldwell, 27, disappeared from Glasgow city centre and two weeks after her body was found 30 miles away in rural South Lanarkshire, the police projected her picture, 60ft high, onto a derelict block of flats in an appeal for information.
At the time, Detective Superintendent Willie Johnstone was delighted with the stunt: "This is the first time that a law enforcement agency in the United Kingdom has used this type of appeal."
Tragically, it would not be the only ground-breaking feature of the ensuing, benighted, investigation.
Johnstone, like most of the senior officers involved, are long gone, of course. In the years after their misguided investigation into Turkish suspects – which senior officers had once hoped would become a template for surveillance operations – many climbed to the very highest ranks in the force before wandering off into happy and, in some cases, lucrative retirements. The Emma Caldwell investigation is unlikely to feature when they gather to reminisce, however, after it collapsed in a mouldering heap of error, hubris and mismanagement.
After spending years and millions of pounds targeting the wrong men while ignoring a far more likely suspect; a man, who knew Emma; who was said to be obsessed with her; who was said to be violent, with a hair-trigger temper; and, who, astonishingly, was never spoken to again after directing detectives into the wilds of rural South Lanarkshire to the spot, almost a mile up an isolated forestry track in the middle of nowhere, where he used to drive Emma – 70 yards from where her body had been found two years earlier.
More damningly, when their misguided case against the wrong men keeled over, police continued to ignore Iain Packer, who denied any involvement then and denies it now, until his existence was exposed six years ago. They then continued to ignore him for seven weeks until the Lord Advocate ordered them to reopen the investigation. And then? Well, who knows?
Certainly not Margaret Caldwell, Emma's mother, so badly failed but still, despite it all – despite all that has gone before and all the warm and zealous words from police and prosecutors since – is still hoping, still waiting for the phone to ring.
Meanwhile, the Crown Office grinds through its gears, year after year, with the glacial swiftness and opaque transparency that has become a trademark. If they still want to project a 60ft image of Emma somewhere, how about the sandstone walls of 25 Chambers Street in Edinburgh? It would be an appeal for information from a mother still, after 16 years, seeking justice for a loved and loving daughter.
Now, that really would be innovative and eye-catching. And, for our legal system, our police, our prosecutors, our country, fittingly shaming.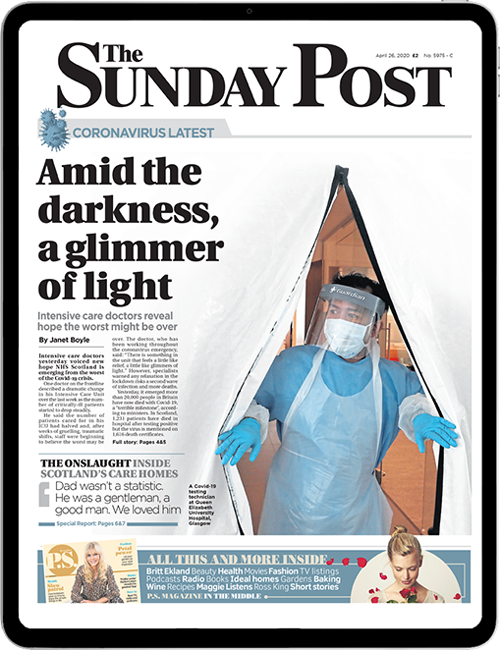 Enjoy the convenience of having The Sunday Post delivered as a digital ePaper straight to your smartphone, tablet or computer.
Subscribe for only £5.49 a month and enjoy all the benefits of the printed paper as a digital replica.
Subscribe