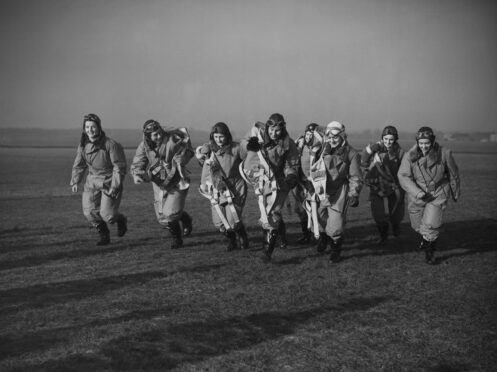 He was the chain smoking, rule-breaking maverick who measured his flight time by the number of cigarettes he smoked. She was the prim daughter of aristocracy who would become the first woman to fly a Spitfire.
Douglas Fairweather, irreverent and gregarious, and his wife Margaret, are among the very few married couples to rest together in a Commonwealth War Grave.
Their romance is the stuff of movies. Their lives the stuff of aviation legend. They met when they were flying instructors and married in 1936 – a second marriage for Margaret who already had a young daughter, Ann.
Instead of honeymooning on the Côte d'Azur, the newlyweds flew to Germany and there, while the Third Reich was re-arming, they sought out hidden airfields, plotted coordinates and relayed them in coded travel letters; to the War Office it was vital as Britain kept a watchful eye on the rise of the Nazi regime.
But when the Second World War was declared, despite the need for experienced pilots, the couple could not enlist for active service. Margaret was a woman; it would be another five decades before the first female combat pilot took to the skies – Flight Lieutenant Jo Slater in 1994.
For Douglas – who, in his 50s, was too old for combat and too large for the standard RAF flying harness – operational flying was out of the question. In 1940 the man who became known for "flying any mission in any weather" joined the civilian Air Transport Auxiliary (ATA) while his wife became one of the unit's elite First Eight female flyers dubbed "Atta Girls", ferrying planes including Spitfires from factories and maintenance units to front line airfields, and running the gauntlet of the Luftwaffe.
Margaret – daughter of the 1st Viscount Runciman of Doxford – continued her war duties even after becoming pregnant but tragedy struck two days after the couple's baby, Elizabeth, was born in 1944. On April 3, Douglas was on a mercy mission when his plane went down in bad weather over the Irish Sea. The 53-year-old's body was found 17 days later.
Despite her heartbreak, indomitable Margaret, then 42, was not cowed. Two months after giving birth the courageous mum was back in the cockpit, only to lose her own life weeks later on August 4 in a forced landing, leaving baby Elizabeth orphaned at four-months-old.
Now 78 and a married mum-of-four, Elizabeth Pooley told The Post: "Growing up, I was always told how wonderful my parents were. I am very proud of them. I have always thought about them, especially on Armistice Day and Remembrance Sunday.
"I have never thought that they should not have flown or taken the risks that they did. I wouldn't have wanted dull parents. It is great that they were so extraordinary. But I would have liked to have known these wonderful people and that is a regret."
Now living in Berkshire, Elizabeth, who was adopted by her father's family and had a "happy childhood" in Kilmarnock, revealed: "I am still in touch with my sister Ann and see her when I go to visit my mother's family in Northumberland. She is 91. I have visited my parents' grave at Dunure Cemetery in Ayr several times."
Born at Castle Ward in Northumberland in 1901, Margaret joined the ATA with more than 1,000 flying hours under her belt and flew her first fighter at Hatfield in Hertfordshire in July 1941. The job came with an annual salary of £26, plus a uniform that included a one-piece flying suit, sheepskin leather flying jacket, greatcoat, and cap.
Douglas from Newton Mearns, was born in 1890 and was the youngest son of Wallace Fairweather, who was knighted in 1933. A patent engineer like his father, his true passion was flying.
Daughter Elizabeth – who went to St Leonard's School in Fife, before working in publishing, later starting her own business – said: "I believe my mother met my father at a flying club in Scotland. He had been in the First World War. They married in a registry office in 1936. My mother was ahead of her time, but so were the other women of the ATA. They were well off and could afford to learn how to fly."
She laughed: "I was told my mother wasn't very outgoing. She was known as The Icicle but my father was sociable, irreverent, and did exactly as he pleased. He broke the rules.
"During a trip to a farmhouse in western Scotland my sister took a fancy to a kid goat that had lost its mother. He popped it into the cockpit of the plane and they took it home to their flat in Prestwick. He wouldn't wear uniform but he wasn't in the armed forces and they weren't going to give him the sack. They needed him.
"An author who wrote a book on the ATA had flown with my father. She wrote that the weather was bad and there were no navigation aids in those days. He lit a cigarette as they took off, continued to chain-smoke, then counted the cigarettes he'd had and said, 'right we're there now'. He came down out of the clouds and there they were on the runway!"
And she revealed how her parents' passion for flying had manifested in her own daughter Angela Henderson, 43, an air traffic controller at the National Air Traffic Services Prestwick.
She said: "They would, I am sure, be very pleased to know that their granddaughter is in aviation."
Ayrshire-based Angela, who in the run-up to Remembrance Day remembered her grandparents at their grave at Dunure, south Ayrshire, with her own daughters Cora, seven, and Matilda, five, said: "We always knew that my grandmother was the first woman to fly a Spitfire.
"She was determined and ground-breaking, striking out on her own and doing her own thing. But it wasn't until later that we came to understand just how brave my grandparents were and the significance of their actions to the war effort. It is fantastic that they did that and made a real difference to people's lives."
And she smiled: "Had they lived, my mother would have enjoyed going on adventures with them."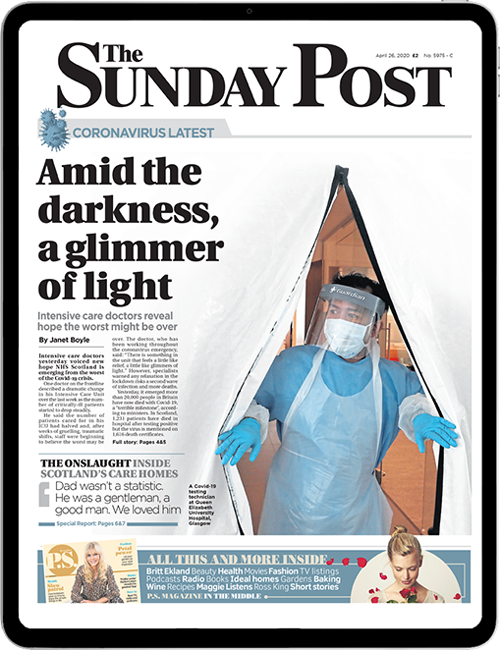 Enjoy the convenience of having The Sunday Post delivered as a digital ePaper straight to your smartphone, tablet or computer.
Subscribe for only £5.49 a month and enjoy all the benefits of the printed paper as a digital replica.
Subscribe