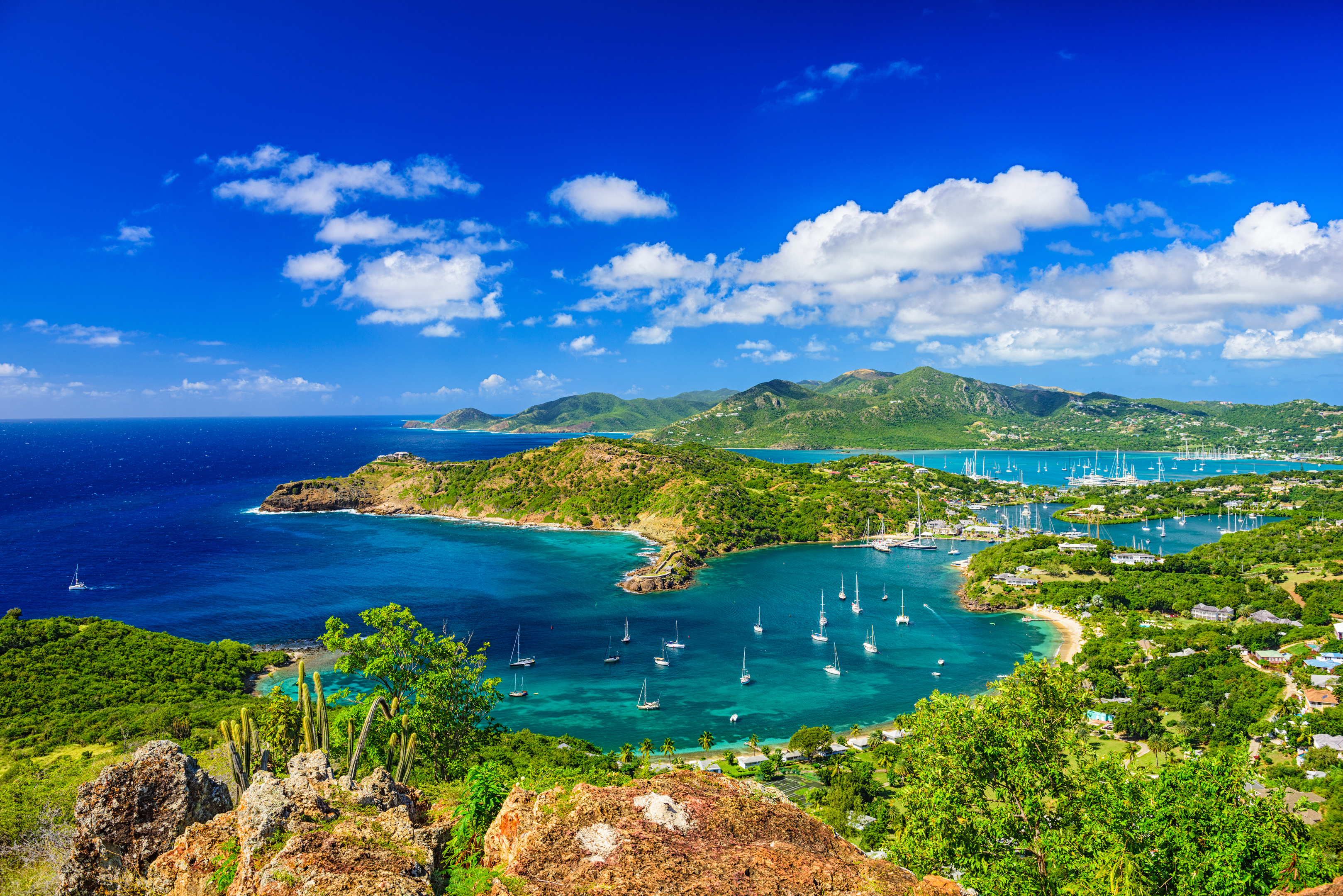 A Caribbean holiday was on my bucket list long before I even knew what a bucket list was.
So an island-hopping adventure to Antigua and Barbuda in the company of my sister, Linda, is something of a dream come true.
The first thing that hits us – apart from the heat – is the vibrancy of the place.
Houses are painted in every colour of the rainbow, each one bursting with character.
And the locals themselves create an explosion of stunning shades, from brightly-dressed adults to children wearing impeccable school uniforms.
They're obviously accustomed to the heat in a way that Scottish folk are not!
Apparently, if the temperature drops below 20 degrees here the locals find it a bit nippy and go looking for socks and cosy jumpers. Oh, how we laughed!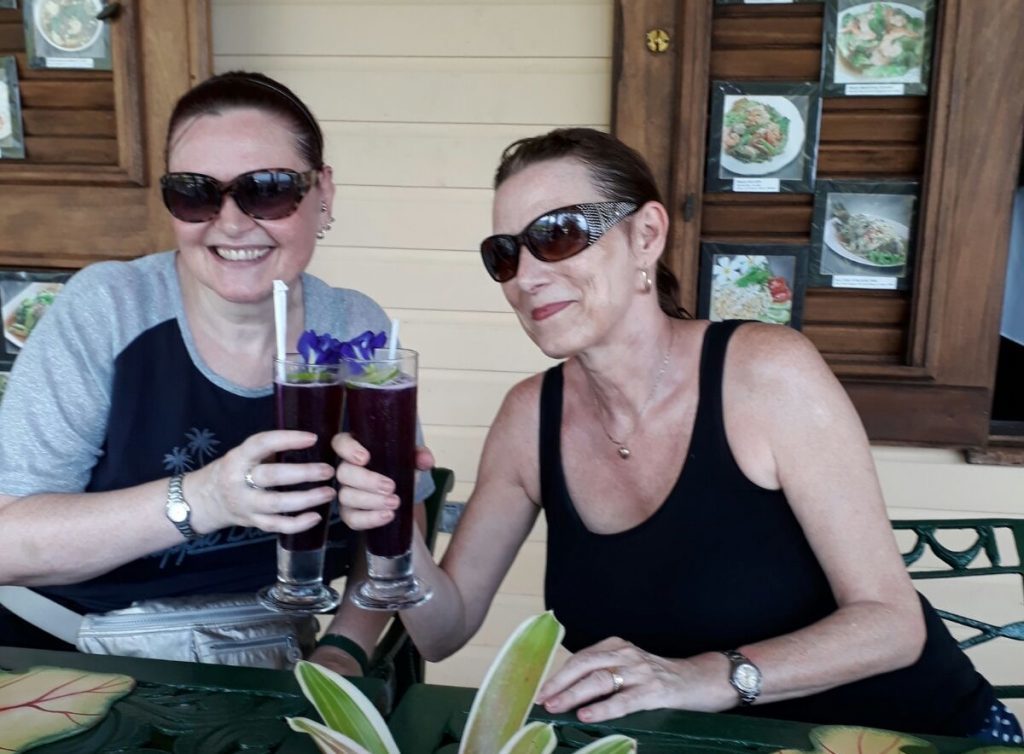 And, if it rains, nobody works. That makes us chuckle even harder. If that rule was enforced back in Scotland we'd be off most of the year!
Our first destination is Antigua. En route to check-in we pass the Sir Vivian Richards Stadium, named after the former West Indies cricket captain and built in 2007 to host the World Cup.
It's a bumpy ride and we're informed that drivers here need a PhD. After exchanging puzzled glances, we're told that it means "Pot Hole Dodging".
But it's worth it when we arrive at the all-inclusive, adults-only, Pineapple Beach Resort.
If your idea of a Caribbean break is relaxing on a picture postcard, white, sandy beach, then this is the place for you.
The private beach is perfect for parking the lounger and parasol for the day and either bobbing into the bluest sea to cool off or taking a dip in one of the hotel's pools.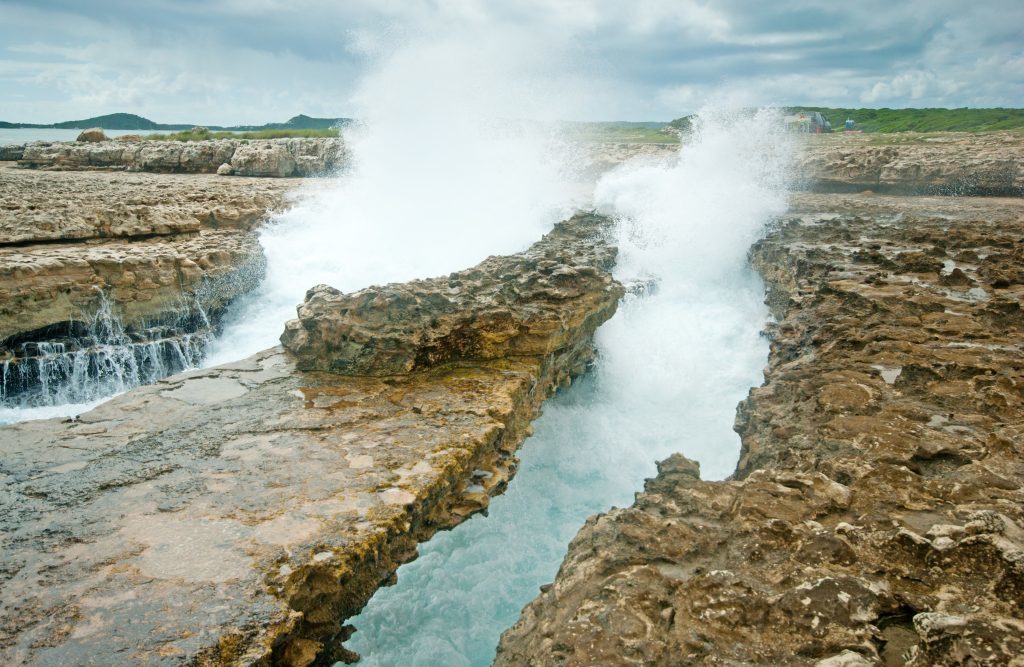 If, however, you prefer a spot of sightseeing you'll be spoilt for choice as the islands are steeped in history. We can't wait to do the tour, taking in Devil's Bridge.
It's not what we expect, though. Rather than an actual bridge, it's a natural arch carved by the sea from soft and hard limestone ledges.
Its notorious-sounding name was bestowed because slaves from the neighbouring estates sought the ultimate escape by throwing themselves off it.
Then it's on to Betty's Hope, Antigua's first major sugar cane plantation, established in 1650 shortly after the island became an English colony, and named after the estate owner's daughter. Later, from atop Shirley Heights, Eric Clapton's extensive home is pointed out, though he obviously doesn't live there all year round as it's available for rent (at a hefty price, no doubt).
Not too far away, nestled in a secluded hillside spot, is the Crossroads Centre, a rehabilitation retreat which the singer and guitarist founded to thank the Antiguan people for helping him through hard times.
The tour ends in Nelson's Dockyard, a beautifully restored, cultural heritage site and marina named after the famous admiral who lived there in the 18th century.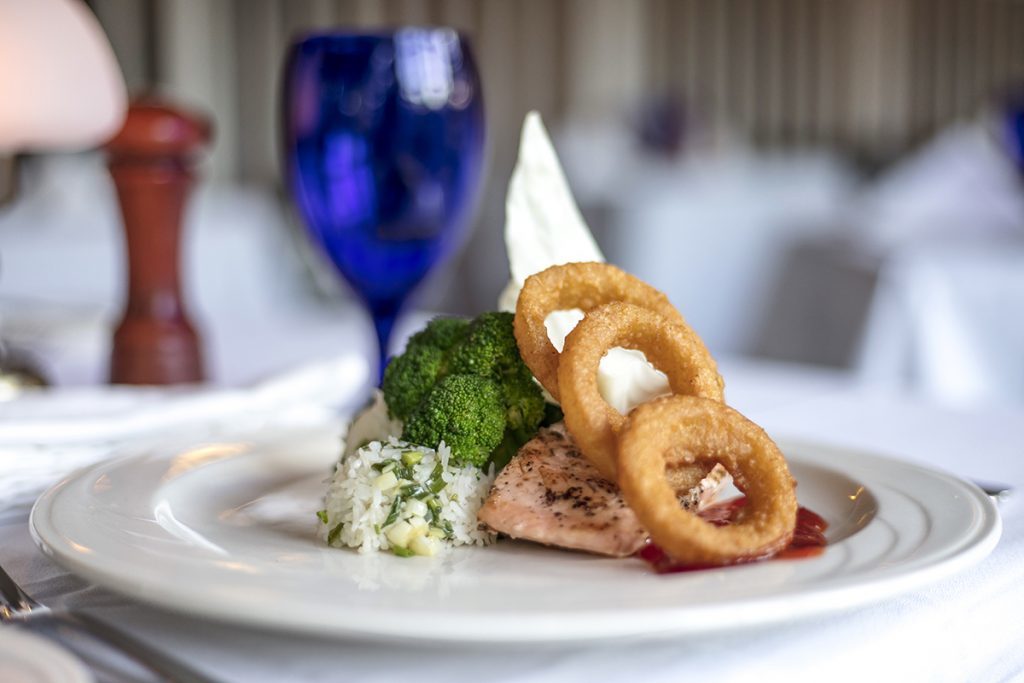 Sightseeing is hungry work but we don't fancy the traditional delicacies of barbecued pig tail, curried goat and cooked land crab, so head back to Pineapple Beach for a foodie feast.
There are plenty of dining options, from a casual burger and fries to fine dining at the Topaz Restaurant where we enjoy a lovely meal of steak and snapper fish.
On the way back to our accommodation overlooking the beach, competing with that night's entertainment is a chorus of tree frogs and crickets which, I'm extremely happy to report, are very much heard but never seen.
That's unlike the hotel staff who have a friendly word and a genuine smile for everyone.
A fellow guest reveals that a staff member offered to join her for dinner if she didn't fancy eating alone that night. How nice is that?
Island life is certainly different from the daily grind; laid-back to the point of being almost horizontal. There are "situations" here, never problems.
If an Antiguan says, "Wa gwarn?", you may respond, "Mi aright," which translates as, "Hello, how are you?" and, "I'm OK."
And you most certainly will be after visiting this friendly, captivating island.
The Facts
Saga Holidays runs a Hidden Gems of the Caribbean tour staying on three of its enchanting islands – Antigua, St Kitts and Nevis.
Prices for 14 nights, including accommodation and flights, start from £2799pp, departing June 3, 2018.
Call Saga on 0800 056 0464 or visit saga.co.uk/caribbean
For resort info, visit pineapplebeachclub.com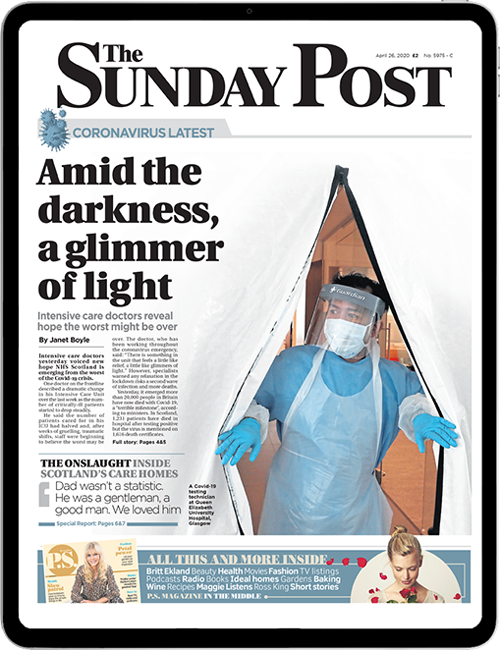 Enjoy the convenience of having The Sunday Post delivered as a digital ePaper straight to your smartphone, tablet or computer.
Subscribe for only £5.49 a month and enjoy all the benefits of the printed paper as a digital replica.
Subscribe