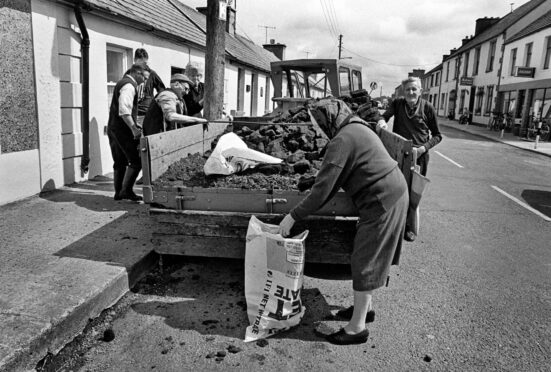 For centuries it has occupied a special place in Irish life.
The peat fire, burning aromatically and slowly in the hearth, has been so integral to rural life that it has become part of the national identity, celebrated in literature and hailed as the smell of home by ex-pats.
In the words of one Irish proverb: "He who has water and peat on his own farm has the world his own way."
However, a proposal by the Green Party to outlaw the commercial cutting and selling of peat from September is setting up a fight that could conceivably bring down the country's fragile coalition government. It has also sparked controversy with claims of urban elites imposing their views on the rural poor.
Around one sixth of Ireland is covered by bogland. Irish people survived for centuries by draining bogs and using peat as fuel. In the 1990s attitudes began to change as climate change and the damage by emissions put a new focus on how peat generates less energy than coal when burned while producing higher carbon emissions.
Every hectare of drained peatland emits two tonnes of carbon per annum. Peat, along with imported coal and other smoky fuels, is also blamed for air pollution that kills 1,300 people each year. Successive governments have tried and failed to rein in commercial turf operators.
In 2018, Bord na Móna, the semi-state company which has extracted peat on an industrial scale since the 1930s, announced it was closing 17 of its "active bogs" and would close the remaining 45 within seven years.
Now Eamon Ryan, the Green Party leader and environment minister, is leading the campaign for a ban on digging.
But several members of the other two coalition parties, Fianna Fáil and Fine Gael, oppose the proposals and this is causing a rift between rural and urban Ireland which has many MPs fearing for their seats in an election that may arrive sooner rather than later.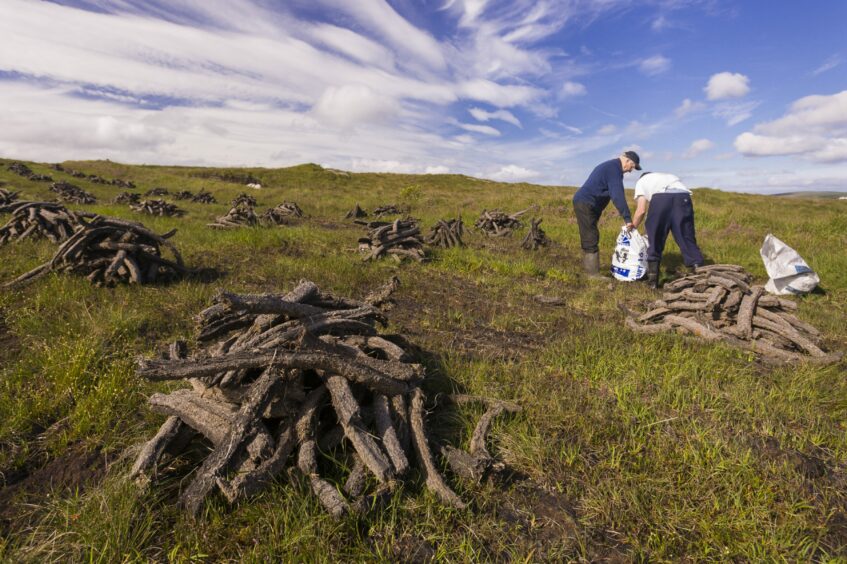 The coalition government lost its majority last month and now depends on the votes of independents and hangs onto power on an issue by issue basis. Waiting in the wings is Sinn Fein, which won 24.4% of the popular vote in the 2020 general election, and is buoyed by winning the largest number of seats in the Northern Irish Assembly.
Its MPs have been very vocal and aim to exploit what they see as fundamental mistake by the Greens. But is the row overblown? No one is proposing a full ban on turf cutting. Just that done as a commercial activity.
Even Ryan has promised those with turbary rights – a right to cut peat for their own homes – will not be affected.
He said: "Turf-cutting by citizens for use in their own homes is a traditional activity across many peatlands, and while measures are required to reduce the emissions associated with burning peat, these traditions will be respected. Therefore, in order to accommodate those with rights to harvest sod peat, no ban on its cutting or burning will be introduced.
"This approach will facilitate those with turbary rights to continue to cut and burn sod peat for their own domestic purposes, while also reducing the use of sod peat in urban areas.
"As such persons who have turbary rights will continue to be permitted to extract peat to heat their own dwelling but will not be permitted to place it on the market for sale or distribution to others."
While the proposal will allow people to cut and burn their own turf it will impact negatively on homes that still rely on turf for home heating and cooking, especially during the winter months, but don't cut their own.
Seamus Boland of campaign group Irish Rural Link – which represents more than 600 community groups with 25,000 members – has spoken out against the new law.
He said: "This is a fuel poverty issue as there is around 100,000 households that burn turf, and who don't have a choice in terms of other sources of fuel, so we argue that this directive is going to discriminate against them to such a degree that it will cause fuel poverty. The burning of turf is in decline anyway because a lot of bogs have come to the end of their natural lives."
The ban announced last month will stop it being sold at shops, petrol stations or fuel depots from September 1. Internet sales and newspaper adverts will also be banned
A large part of the Green Party's argument is the poor air quality it produces. Eilís Ní Chaithnía, research manager for the Asthma Society of Ireland, was recently quoted as saying: "With each passing year, more people are developing chronic diseases and dying as a result of burning solid fuels. We can't wait any longer. Public health has to take priority.
"People from rural Ireland have experienced a lot of change, and they are genuinely concerned about losing rural Ireland, about it disappearing, and a turf ban is one way people see that happening. They are rightly very protective, and it does add a real complexity to the discussion. But we are concerned with making sure people remain as healthy as possible, protecting them from pollutants that can trigger asthma, cause asthma and which can be fatal."
None of this impresses those who live in homes heated by turf and who now face the hugely expensive task of refitting their properties with an alternative heating system.
Mike Moloney is a former radio broadcaster with the national network, RTE, who moved to Sligo 18 years ago and he relies on turf for home heating. "I think it is bloody ridiculous for someone in Brussels to tell us over here what we can and cannot do with resources we have been using for centuries," he said.
Green Senator Pauline O'Reilly feels the pushback to turf banning proposals is led by a small number of politicians. She said: "It's a small handful of people who are driving this initiative and also you have Sinn Féin going on local radio stations but go to another part of the country they're not on. So, it's very much on a local area basis."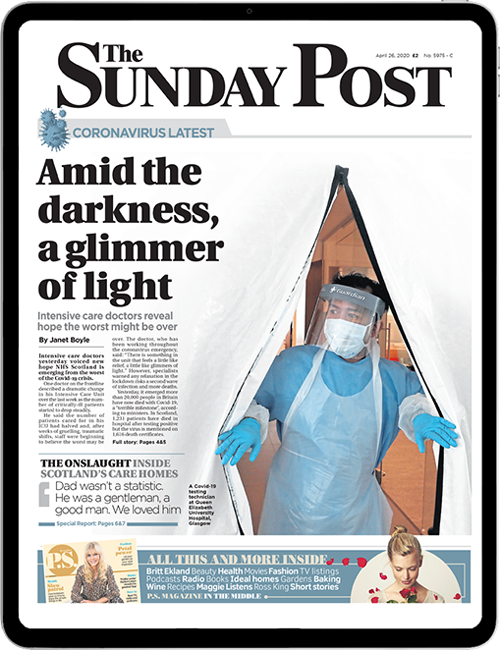 Enjoy the convenience of having The Sunday Post delivered as a digital ePaper straight to your smartphone, tablet or computer.
Subscribe for only £5.49 a month and enjoy all the benefits of the printed paper as a digital replica.
Subscribe