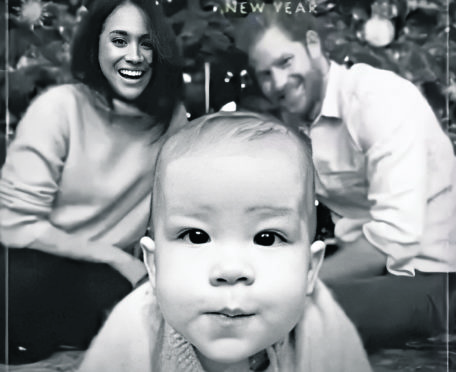 It's been "quite bumpy".
That was the Queen's characteristically understated description of the year that's now drawing to a close. In her Christmas message, which always contains her most personal reflections, she said small steps could overcome long-held differences.
Clearly her words could be taken as a reference to the divisions caused by the Brexit debate but, as 2020 beckons, the royal family themselves have some rifts to heal and paths to smooth. One obstacle is the Duke of York. Having become the first royal to be sacked by his own mother over his friendship with an American paedophile, Jeffrey Epstein, he is now an embarrassment to his family and an ongoing distraction from their work. That much was made obvious when Andrew was excluded from the main gathering at the Christmas Day church service in Sandringham.
The Epstein scandal is far from over and, in the coming year, there are likely to be more revelations. The pressure on the Prince to give a sworn statement to lawyers representing Epstein's alleged victims is unlikely to abate.
Andrew's 60th birthday celebration at the Palace in February has been cancelled. And the wedding of his daughter, Beatrice, will be a more muted event for fear of attracting public criticism.
Other royals who'll be hoping for a smoother path include Harry and Meghan. The Queen signalled her support for them when, in her Christmas message, she spoke of her delight at welcoming their son, Archie, into the family. After their six-week break from official duties, the Duke and Duchess are expected to return to work in the New Year. But, with Meghan approaching her 39th birthday, don't be surprised if there's soon news of another baby on the way.
Harry and Meghan are still on the warpath against the press – they've launched legal action against three national papers, which will result in further publicity.
The Prince has spoken openly about his battle with mental health and, in the coming year, he will again walk the tightrope of being a high-profile public figure whose overriding wish is to be a private family man.
There are also bumps to be ironed out in his relationship with his brother, Prince William. In an interview this year, Harry acknowledged that "stuff" happens and that he and his brother were on different paths. Their once close relationship is clearly under some pressure and William is said to have expressed concern about Harry's fragile state of mind.
But they are brothers and William is likely to be extra solicitous in the months ahead as he tries to protect his younger sibling.
As the Queen nears her 94th birthday in April, we can expect the younger royals to continue to take on more of her duties. Abdication is still a dirty word in royal circles and the Queen remains determined to continue in what she regards as her God-given role but, increasingly, she is delegating the more strenuous engagements to other members of the family.
She also has Prince Philip's delicate health to worry about. He'll reach the grand old age of 99 in June but, as Prince Charles commented after his father's recent spell in hospital, things don't work so well at that age.
Philip, however, is reported to have said that he is now quite keen to make 100. And he's enjoying a quiet retirement in a relatively modest house on the Sandringham Estate, where he reads, paints and entertains a close circle of friends.
There's no doubt the royal family have some ground to make up in 2020 after a year which rivalled the catastrophic events of 1992 which caused the Queen to label it her "Annus Horribilis".
The time-honoured way in which they restore their reputation is through hard work. The more charitable causes they espouse and the more they fly the flag for the UK around the world, the more they are valued at home.
There's no question Charles, Camilla, William and Catherine will be leading the way (with the Queen and the hard-working Princess Royal also doing their share).
But the bumps in the road ahead include what happens to Prince Andrew, and whether Harry and Meghan feel they can withstand the pressure of returning to full-time royal life.
Jennie Bond is the BBC's former Royal correspondent.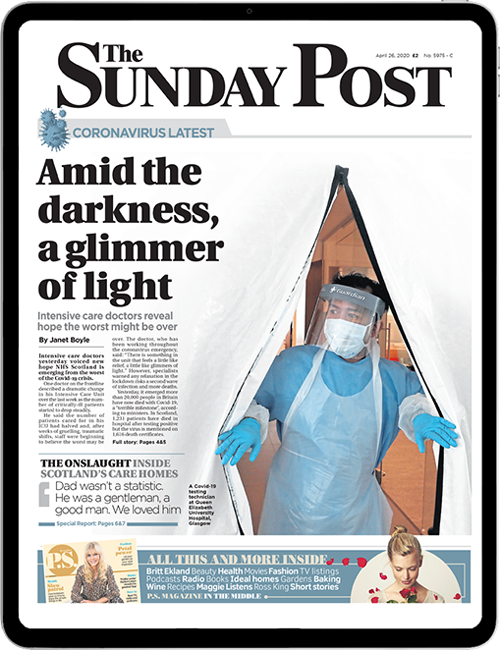 Enjoy the convenience of having The Sunday Post delivered as a digital ePaper straight to your smartphone, tablet or computer.
Subscribe for only £5.49 a month and enjoy all the benefits of the printed paper as a digital replica.
Subscribe