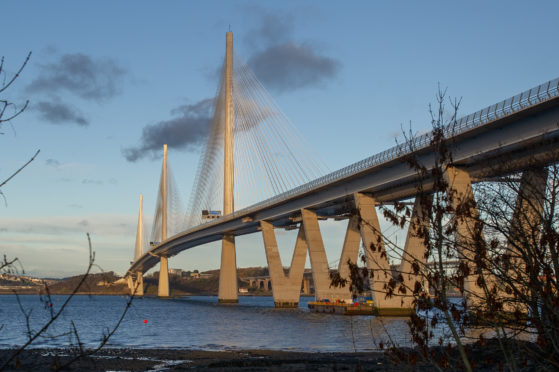 It was a bridge to the future, a stunning piece of engineering, a structure seen around the world. But, after opening in August 2017, has the 1.7 miles of Queensferry Crossing made the world greener and commutes quicker?
The £1.35 billion bridge – the largest infrastructure project for a generation – was intended to replace, not increase, road provision, according to Scottish Government quango Transport Scotland. But a senior official was forced to concede to MSPs last week that there has been a huge rise (more than a million) in journey numbers compared to the same period the year before.
Alison Irvine of Transport Scotland told the Rural Economy and Connectivity Committee the increase was "not the direction of travel that we would want to see".
Here, we ask politicians, drivers, residents and planners what they think. Is the Queensferry Crossing a bridge to the future or a bridge of sighs?
---
THE GREEN MSP
John Finnie, Scottish Greens transport spokesman
We've known since the 1960s that if you build more roads they fill up with more cars, so it's a bit embarrassing that we appear surprised when it continues to happen.
This isn't just about the road rage and dangerous pollutions levels along the A9 as traffic edges its way through Edinburgh communities. Whole housing estates are being built in Fife designed around access to the M90. It is completely unsustainable.
At the Rural Economy and Connectivity Committee, the transport and planning manager or Edinburgh told us that just installing bus lanes would not be enough to solve the issue. The bus operators there agreed. Public Transport needs to become the easiest, cheapest and quickest way to make your journey.
The Scottish Government must listen to what the experts are telling them, not rely on the failed model of 50 years ago which keeps building roads in the hope they will become empty.
In a climate emergency there needs to be regular and reliable public transport, so that it becomes the easiest option. That's why the Scottish Greens propose public ownership and phasing in free bus travel.
---
THE EXPERT
Dr Neil Ferguson, Chartered engineer and lecturer at the University of Strathclyde
The increase in traffic in the last year is surprising. It's not as if there are 20,000 new houses in Fife or 30,000 new jobs in Lothian. It may be to do with the public transport system, which is the other option for getting from Fife to Lothian.
It may be operating at capacity, it may be to do with the relative costs or travel time compared to using the car. Just because there is congestion, it doesn't mean the car is not quicker.
There is a vast amount of evidence that shows if you improve the level of service in the road network you are going to attract more traffic. And if the Queensferry Crossing offers a higher quality of service, that will make car travel more attractive.
Maybe the reliability is better and this makes the journey by car less risky, particularly when compared to public transport like the trains, where the level of service may not be good and you may not even get a seat. The car may still be quicker and cheaper than the other options.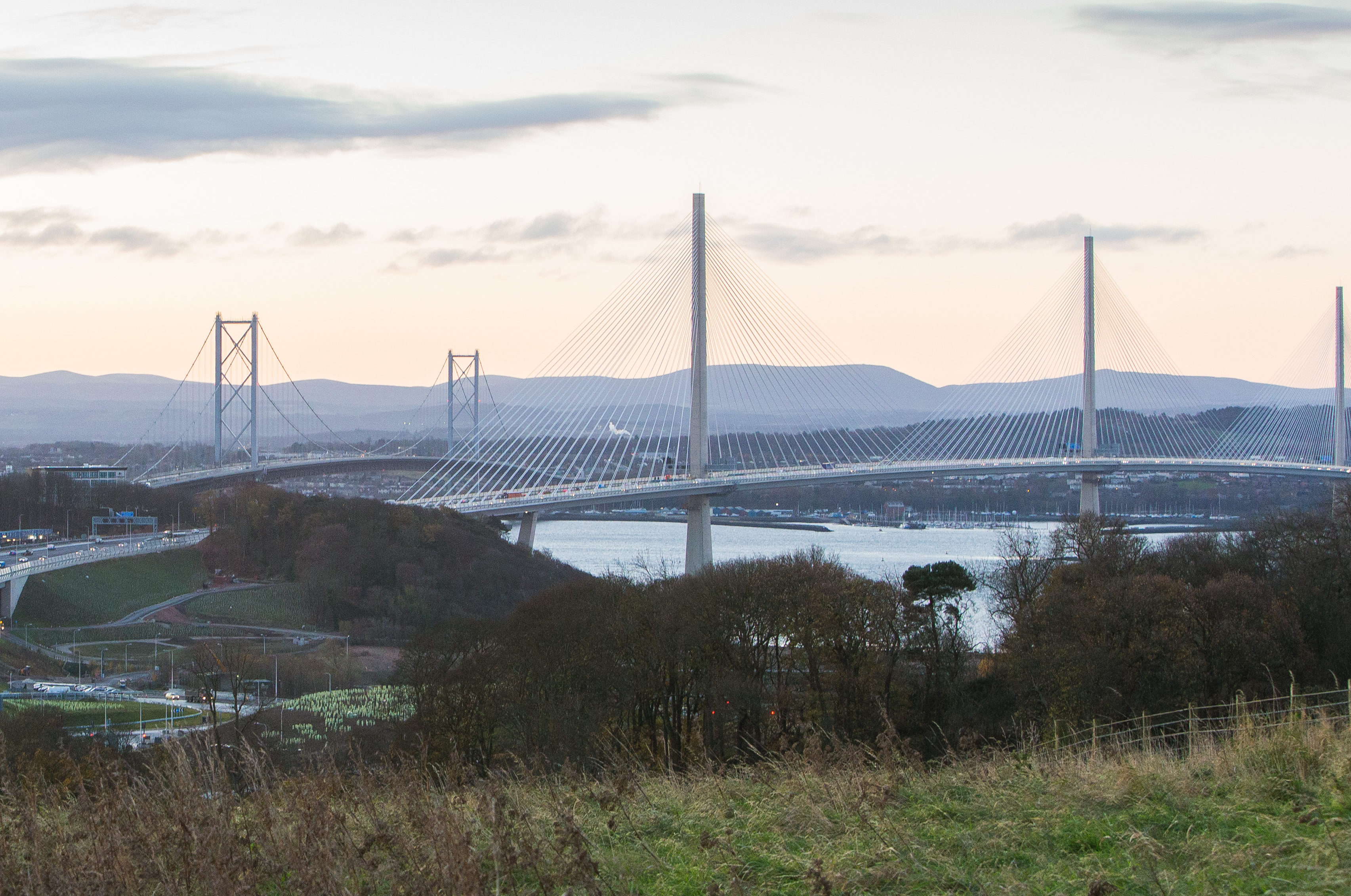 THE COMMUTER
Steven Leckie, Secretary of Dalgety Bay and Hillend Community Council
I work at Edinburgh Park and the only options are take the train or take the car. But the train service is appalling. There used to be two trains at peak time and now there is only one at 8.15am.
A lot of people used to get the train but it is overcrowded and unreliable so they now take the car. There are often cancellations. If the 8.15am is cancelled, the next train isn't until 9.01am. But that train sits outside Inverkeithing for 20 minutes to let an Intercity train go past.
We have the most dreadful public transport in Fife. There are constant issues. So, the increase in car journeys is not really surprising to me.
The new bridge has a speed limit of 70mph whereas the old bridge was 50mph. That's fine when it's quiet but at peak times you're queuing. And that means people are trying to avoid the queues by using slip roads to access other minor roads as rat runs.
It's not going to get any better because more houses are being built in Fife because it's cheaper to live here than in Edinburgh.
---
THE FORMER COMMUTER
Hilary Warnock, Theatre nurse from Saline in Fife
I changed my job a year ago to avoid the commute to Edinburgh. I used to spend so long sitting in traffic. It could easily take over an hour on the journey home, and that was after rush hour.
I spend many hours on my feet and we don't have a lot of breaks. After a 12-and-a-half-hour shift the last thing you need is to be stuck in traffic for over an hour. It was a nightmare.
The most frustrating thing about the commute back to Fife was selfish drivers using the slip roads to get a few cars ahead. A lot of them would take the South Queensferry exit but come straight back on again using the slip road on the other side.
The old bridge had two lanes going in both directions and the new bridge has the same. So I didn't see an improvement. There were queues with the old bridge and there are queues with the new one.
Eventually I decided to move to a different hospital. It now takes me about 25 minutes to get to work. I use the Clackmannanshire Bridge. It can get busy but at least you don't have to queue for ages. And I save a lot of money on fuel.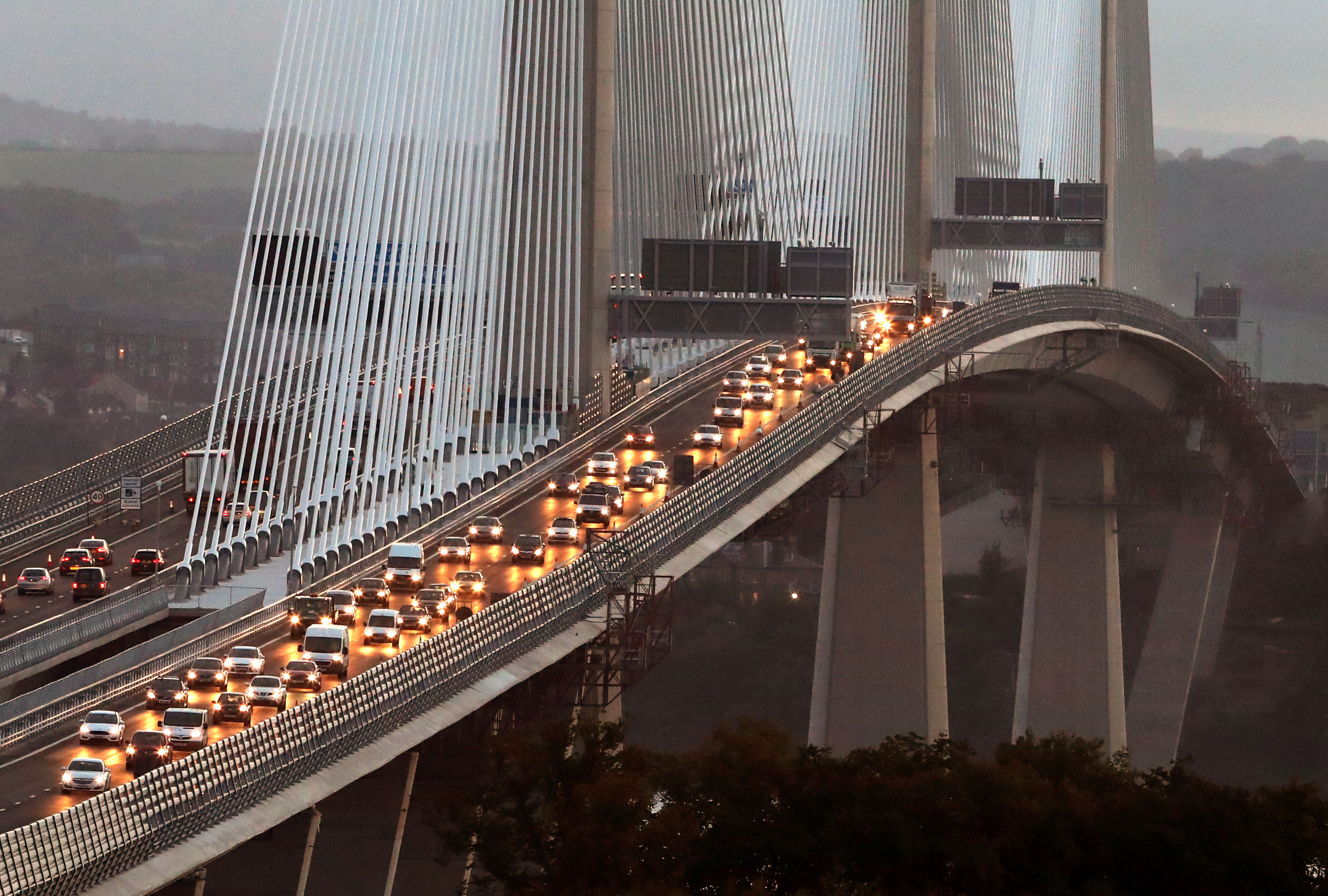 THE COMMUNITY COUNCILLOR
Ian Williamson, Secretary of Cramond and Barnton Community Council
The junction at Queensferry Road is gridlock at rush hour, and traffic coming from the crossing use Barnton and Cramond as a rat run to avoid the junction.
We have sought to engage with the council about improving the flow through Barnton and Cramond but a number of people pointed out that improving the flow encourages more people to use it as a rat run.
We've discussed some solutions with the council, which we believe would improve how the Barnton Junction works by discouraging the flow of traffic to Edinburgh through the A90 corridor. One incentive is to provide more bus services and create more bus lanes from Fife. Another possibility is reintroducing passenger ferries from the Fife coast when the trams are extended down to Newhaven.
---
THE HAULIER
Martin Reid, The Road Haulage Association's Director of Scotland and Northern Ireland
The Forth Crossing is a vital route for many Scottish companies trading across the UK and beyond, so it's essential that delays are kept to a minimum.
But recent figures tell us that more people are using the bridge than in previous years, which is no doubt a major contributor to the congestion drivers face at peak times.
Some would say this is more an indictment on public transport system than on the design of the bridge or local road infrastructure – others may say something different.
Whatever the reasons, traffic jams are bad news for everyone. And for our industry that can mean the difference between staying in profit that week or making a loss.
But we have to acknowledge a benefit the Queensferry Crossing has given drivers over its predecessor. It's remained open on more than 30 occasions when the old Forth Road Bridge would have been shut by poor weather. This has allowed hauliers to continue their journeys without costly delays and detours squeezing their incredibly tight margins. Of course it's hard to quantify just how much that's saved the economy, but it's a boon to businesses nonetheless.
---
THE MINISTER
Michael Matheson, Cabinet Secretary for Transport, Infrastructure & Connectivity
The Forth Replacement Crossing project was promoted on the basis that any future increase in demand for cross-Forth travel should be met by public transport. This is consistent with our commitment to sustainable transport and encouraging greater use of public transport.
We are already seeing successful outcomes from the public transport corridor with an increase in demand at Ferrytoll and Halbeath Park and Ride, increased bus patronage and an average 500 buses using the Forth Road Bridge each day.
Journey times between Ferrytoll and Newbridge are up to 40% better for bus users at peak times when compared to the car. These improved journey times and reliability, along with the increase frequency of bus services, should encourage more people to use public transport.
We have increased capacity of cross-Forth rail services and £70m is being invested for the reopening of the Levenmouth railway in Fife. A further £20m is being invested in public transport in the West Edinburgh area.
The new bridge is meeting its primary aim of delivering more resilient and reliable journeys over the Forth. Its windshields have allowed it to stay open to high-sided vehicles on over 30 occasions when the Forth Road Bridge would have closed.
At this stage we cannot assume the recent level of traffic growth will continue. The increase in cross-Forth traffic from 2014 to 2018 is not exceptional in terms of network-wide traffic growth.
---
THE ENGINEER
Hannah Smith, Regional Director, Institution of Civil Engineers Scotland
As a modern structure better able to withstand the worst weather, the crossing will be open far more often than the existing Forth Road Bridge that it replaced.
Another key improvement from the Forth Road Bridge is the incorporation of hard shoulders to facilitate breakdowns and maintenance activities.
The Queensferry Crossing also uses smart motorway technology, such as variable speed limits and electronic message signs. Traffic can be monitored and managed, helping to minimise delays. Together, these upgrades provide greater reliability for users and lowers carbon emissions by reducing congestion.
We know that our transport system needs to be sustainable and accessible if it is to stand up to 21st-Century challenges, including climate change and population growth. Scotland's public transport infrastructure needs to be improved, particularly in connecting up all travel networks so that users can more easily get from the very start to the final end points of their journeys.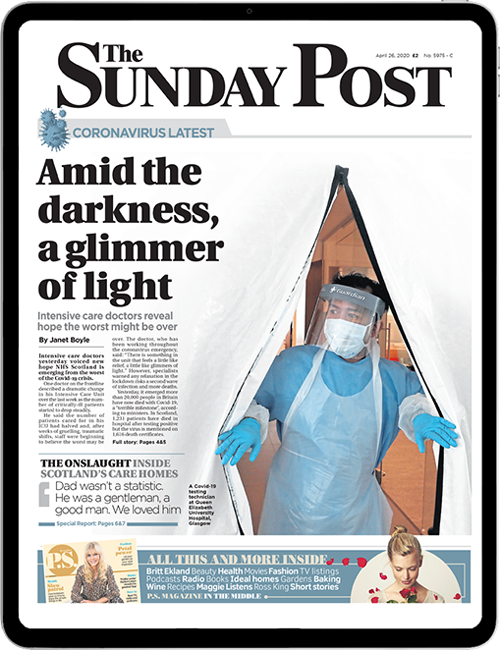 Enjoy the convenience of having The Sunday Post delivered as a digital ePaper straight to your smartphone, tablet or computer.
Subscribe for only £5.49 a month and enjoy all the benefits of the printed paper as a digital replica.
Subscribe