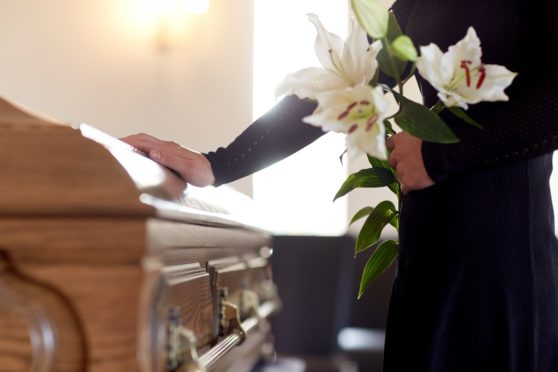 At the end of March I attended a funeral for a close family friend, who my parents had known for more than 50 years.
In ordinary times we would have gone to the church for a service packed with people, before coming together at the local golf club for the wake. However, due to the social distancing measures that had just come into place, a traditional send-off was out of the question, and only seven of us were able to attend the crematorium to say goodbye.
To say it was difficult for all involved would be an understatement, especially as we couldn't give the hugs and other signs of affection that would usually provide so much comfort.
So now, just a few weeks later, my heart goes out to all the families who are facing the prospect of not being able to hold a funeral at all, as even stricter rules are (quite rightly) put into effect to curb large gatherings.
Although the UK Health Secretary, Matt Hancock, announced new coronavirus guidelines allowing family members to see dying relatives "wherever possible", many local authorities have said we may need to use live-streamed video services to pay our last respects from afar, rather than coming together in a place of worship or a funeral home.
Cruse Bereavement Care Scotland, a charity that provides counselling and support to people dealing with grief, say they have been inundated with requests from mourners, who are really struggling with the prospect of not being able to attend funerals in person, and experts believe many people are experiencing a form of "double grief" – with no control over our final moments with someone, the pain of loss can be felt so much more deeply.
I know I would find it incredibly difficult to come to terms with a death in the family if we were unable to properly celebrate their life.
But, as this crisis has proven so many times already, our communities are finding new ways to support one another and adapt to the changing circumstances as best we can.
Earlier this week the country's leading funeral directors made a call for the public to revive the old tradition of stopping and bowing as hearses go past on the street, and I think that's such a lovely, simple way to express our shared sorrow.
In years gone by, most people would take a moment to acknowledge a passing funeral car, either taking off their hat or simply pausing for a moment of reflection, but it's not something you see as regularly now.
In these trying times, simple gestures can make a world of difference, so I'll definitely take a minute or two of silence next time I see a procession.
As the weeks go by and we continue to struggle through lockdown, it's the stories of the many wonderful ways we are adapting and coming together as a community that make me believe we will be a more caring, appreciative, respectful society in the future.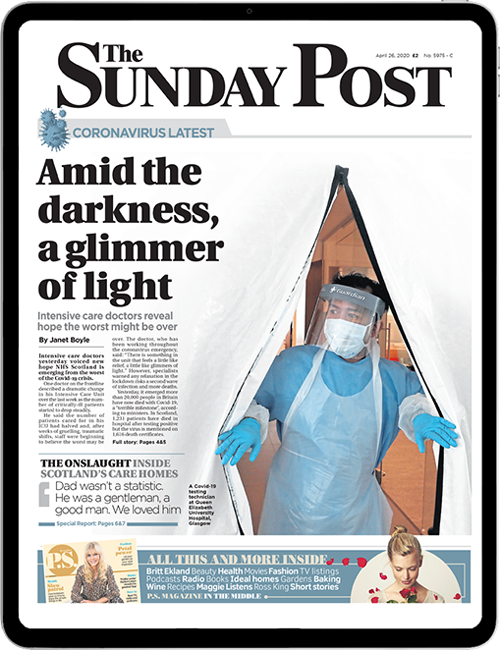 Enjoy the convenience of having The Sunday Post delivered as a digital ePaper straight to your smartphone, tablet or computer.
Subscribe for only £5.49 a month and enjoy all the benefits of the printed paper as a digital replica.
Subscribe