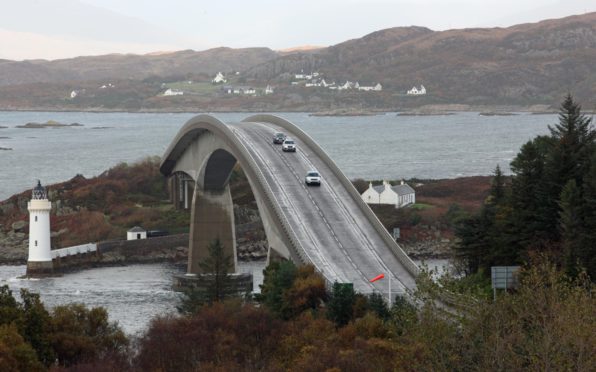 It is one of the most romantic, and sung about, journeys of Scotland. But, 25 years ago, it became no longer necessary for boats, bonnie or otherwise, to speed over the sea to Skye after the opening of a controversial bridge to the mainland.
But a quarter of a ­century after drivers made the first crossing, what has the impact been on island life? While the desperate dash for the last ferry is a thing of the past for many islanders, some believe Skye has lost some of its magic as visitor numbers – before lockdown, certainly – surge.
Born and raised on Skye, accordionist and composer Blair Douglas, 66, was a founder member of hit band Runrig and, although he thinks the bridge has been transformational, it has come at a price. "We used to have a bit of separation from the rest of the world but, at times, Skye now feels like it is an extension of the mainland," he said. "We had our own wee stamp that singled us out as being islanders – and proud of it.
"But the bridge was inevitable. It has boosted the local economy but, like many others here, I still miss the old days."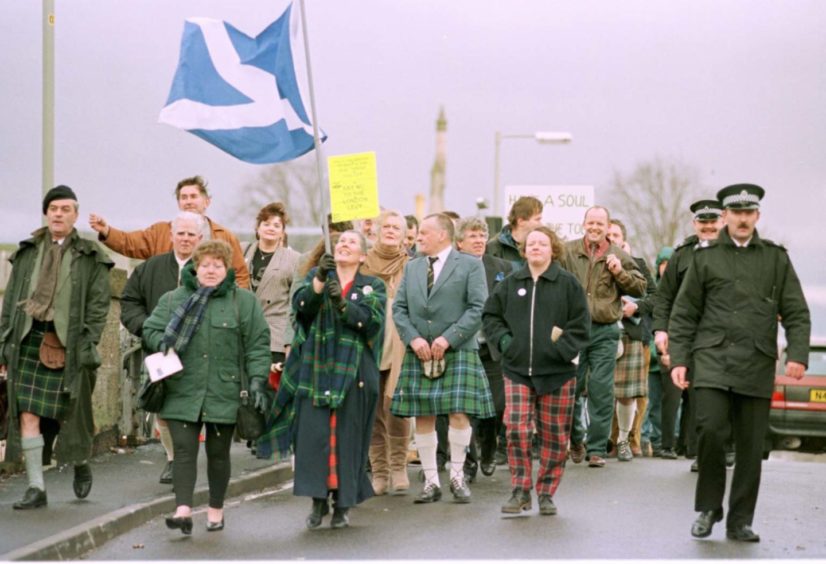 Artist and author Diana Mackie has lived in Skye for almost 30 years. She agrees that, for some, a little of its ­previous charm has been eroded by ever-increasing numbers of tourists. "I would like to see the island being turned into a national park," she said. "We could then introduce traffic ­restrictions on the bridge in summer to control the congestion and littering on our roads."
Gaelic singer Anne Martin, 57, has toured the world from her base in Skye and thinks a 24-hour ferry service would have been a better idea than a bridge. "You used to be able to fly to Glasgow from the island then straight on to just about anywhere else, so I didn't need to worry too much about catching a boat," she said.
"If we had brought in a ferry service that ran day and night it would have meant good access for locals and plenty of people could still visit, while keeping the number of day trippers down."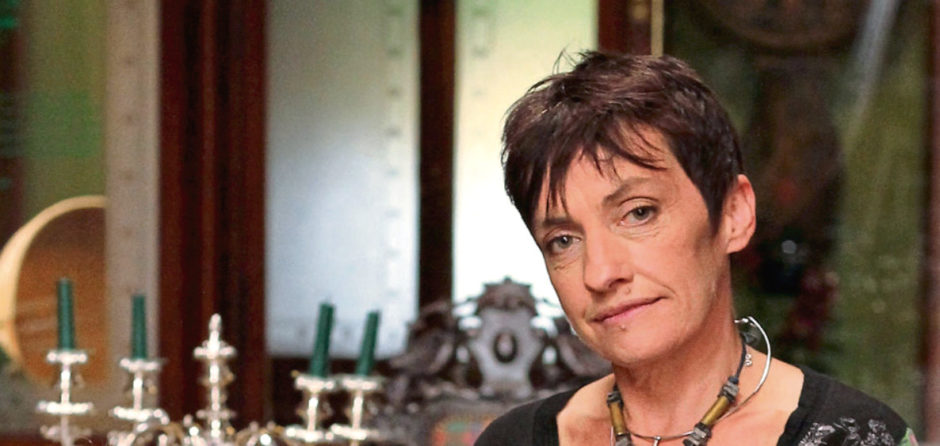 The bridge has been big business for the island. Tourism generated £211 million for Skye in the months before lockdown. And a recent ­ economic impact assessment showed Skye and Raasay attracted 650,000 visitors last year and supported 2,850 jobs.
The study, by the Moffat Centre for Travel and Tourism at Glasgow Caledonian University, also showed more than 70% of tourists to the island were international visitors.
Skye resident Simon Cousins, a ­communications consultant, said he could not work and live on the island if it was not for the bridge. "Travelling from the north-east on a Friday night after work was sometimes a bit of a rush," he said. "No one wanted to spend the night in the car at Kyle if we missed the last ferry.
"Like many people, I work for clients both on Skye and the mainland. I need the flexibility to travel when it suits business."
Andy Anderson owned a B&B in Uig and was a ­prominent campaigner against the bridge tolls. In 2001, he was jailed in Inverness for 14 days for refusing to agree to return to court after being charged with refusal to pay.
He said he was always opposed to the fees but never the bridge itself. "It is a big advantage to what we had before."
The improved access to Skye has also given a huge boost to its gateway town of Kyle of Lochalsh. In summer months, its Co-op supermarket, gift shops and restaurants are packed.Highland councillor Isabelle Campbell said: "The bridge has opened up the whole area to tourism but it is also a great for us locals on the mainland because the hospital and the vet is on Skye."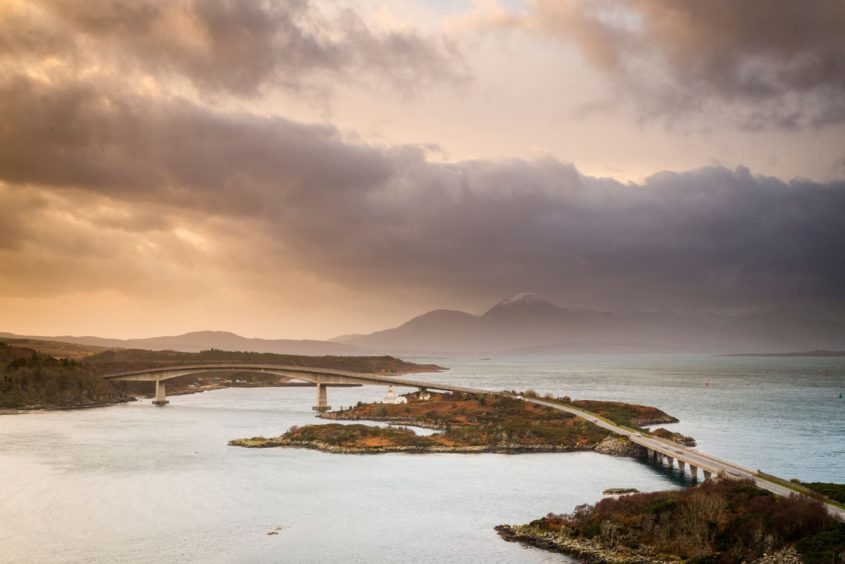 Donald MacIntosh, 47, said his Loch Duich Plants and Flowers shop on the road to Kyle of Lochalsh has ­blossomed because of the bridge. "We get a lot more passing trade and it is much easier for me to deliver to the island," he said.
Ian Blackford, MP for Ross, Skye and Lochaber, said that, without the bridge, making weekly journeys to and from his home in Waternish, in the north-west of Skye, to London, would be even more challenging than it already was. He first drives more than three hours to Inverness Airport.
Mr Blackford said: "The round-trip to Westminster can still take 16 or 17 hours and about the only thing I miss about waiting for the ferry is the humour in the queues at times."
He added: "In the past 25 years the bridge has been transformational for the people of Skye and its visitors. It will continue to be a vital part of the area for a very long time to come."
Additional reporting: Nick Drainey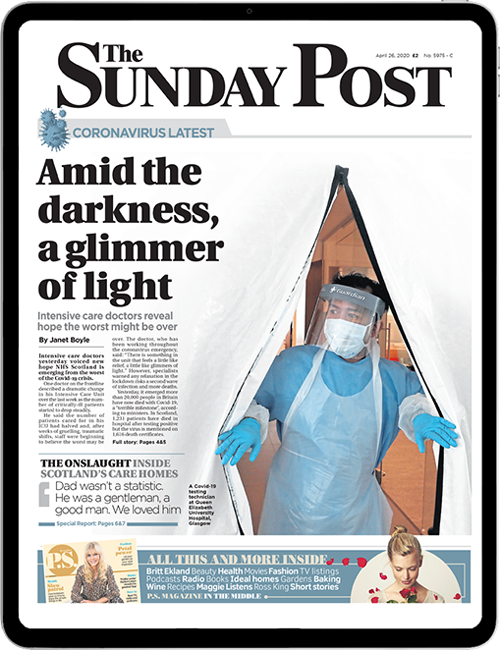 Enjoy the convenience of having The Sunday Post delivered as a digital ePaper straight to your smartphone, tablet or computer.
Subscribe for only £5.49 a month and enjoy all the benefits of the printed paper as a digital replica.
Subscribe