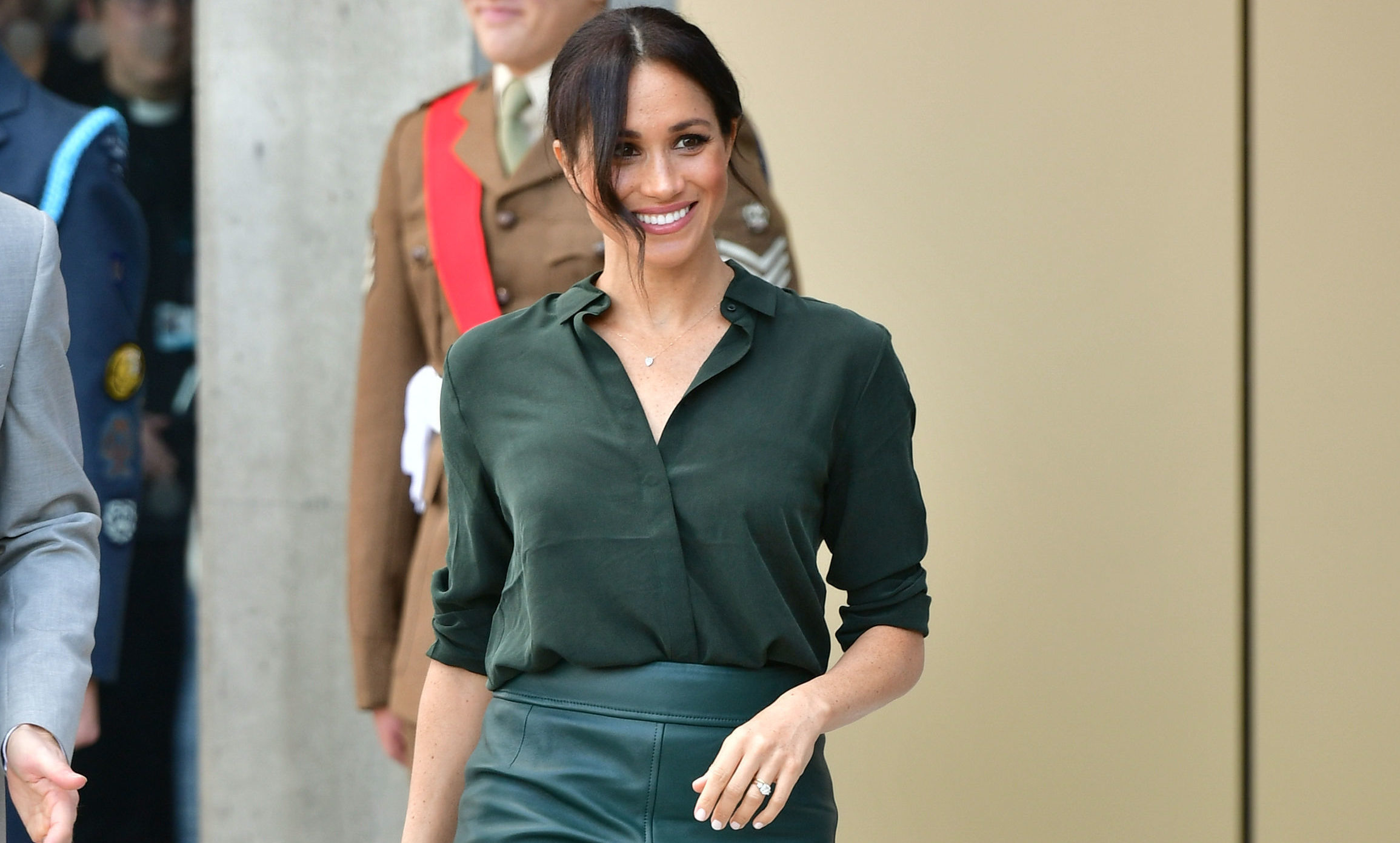 SHE has spent years dressing the rich and the Royals.
And now Alicia Healey is opening up her wardrobe of wisdom on what to wear, when and how.
For four years, she was an aide in Balmoral and Buckingham Palace, becoming a style connoisseur and expert in all manner of clothing crises and wardrobe woes, before travelling the world as a Lady's Maid and personal assistant.
And now she's the modern-day Mary Poppins of fashion, working as a freelance stylist and wardrobe consultant.
With 45,000 followers on Instagram and a blog that's already a hit with fashionistas, Alicia is the go-to girl for women who have a wardrobe full of clothes – but nothing to wear!
And her new book, Wardrobe Wisdom, lifts the lid on how to dress for every occasion, care for your clothes and, most importantly, look a million dollars.
Alicia became captivated by the glamour of clothes as a child after being gifted a dressing-up box full of her mum's old garments.
"I would squabble with my sister over trying on shoes and elegant dresses and spend hours tidying my grandma's silk scarf drawer and jewellery box," she said.
"I watched costume dramas and period films just to revel in the elegance of their clothes, in sharp contrast to the utilitarian casual style of the 1990s.
"Turning away from the sportswear, clunky shoes and lack of colour that dominated the shops as I grew up, I looked to women with timeless style – Jackie Kennedy, Eva Peron, Grace Kelly, Princess Diana."
Alicia was studying for an MA in Art History at St Andrews University when she spotted a vacancy for a temporary Royal housekeeper.
"It was a summer job at Balmoral. Without giving it much thought, I applied," she said.
"And when I got it, I was delighted, purely because I had a job.
"I didn't really think about the fact that it was for the Royals – or what it would lead to."
Alicia was asked to come back the following year, and ended up moving to work in Buckingham Palace.
While strict confidentiality agreements mean she can't discuss her duties, Alicia still admires Royal fashion.
"It's become a lot more relaxed now," she explained.
"Royal fashion these days is very much about individual choice. Yes, there are restrictions – but as long as they don't come out in a mini skirt or an excessively plunging neckline, pretty much anything goes."
Alicia, from Buckinghamshire, loves the styles of Kate Middleton and Meghan Markle, but says some of the older members of the family are nailing it too.
"Kate has developed a tried and tested wardrobe for official functions – much like the Queen," she said. "She usually relies on her favourite designers, Catherine Walker and Alexander McQueen, and rarely departs from the style of dresses they create for her – fit and flare dress coats or tailored long-sleeve dresses.
"Recently, she's been a little more experimental with millinery – opting for a headband rather than a more formal hat.
"The raspberry pink McQueen dress and Philip Treacy hat she wore to Princess Eugenie's wedding was one of my favourite outfits that I've seen on her.
"Some people say her style is a bit safe and a little too old for her but I think she always looks elegant."
The Duchess of Sussex's style is quite different from Kate's, a little more contemporary, perhaps, Alicia believes, because of her more liberal American background.
"She's shown a preference for neutral colours – black, grey, navy, khaki – which are versatile, but it would be nice to see her experiment with colour a little more.
"Generally I like her fresh, contemporary appearance and smart/casual style.
"Her recent forest green blouse/leather skirt ensemble was fabulous and she always has some great bags to sharpen up the look.
"I think she would benefit from a little more style advice for formal day wear – matching the right hat to the right outfit, for example.
"It's not always easy to wear hats – but there's such a wide range of British milliners whose creations would look fantastic on her."
But the best dressed Royal for Alicia is undoubtedly Sophie, the Countess of Wessex.
"She really embraces fashion and seems to be getting more on trend with age. This year she wore a jumpsuit to Ascot – and that's not something I've seen on a member of the Royal family before.
"It was a bold choice, but looked amazing.
"Serena Armstrong-Jones also gets my vote.
"Her retro dresses and pillbox hats are chic, classic and timeless."
While she's spent her career drowning in designer labels and doing a job that most of us could only dream of, Alicia says everyone's wardrobe is important.
"I've always been aware of the transformative power of clothing to change how we feel."
Alicia's book includes lots of practical advice about how to create a capsule wardrobe, cleanse your closet, recycle, pack like a pro and store for the seasons.
"That's easier for some parts of the world than others," Alicia laughed.
"I remember my time in St Andrews and always feeling a bit cold. I'd imagine you need to have a wardrobe for all seasons all year round in Scotland!"
There's also advice on how to fold your lingerie and socks…if you feel so inclined!
Wardrobe Wisdom From a Royal Lady's Maid, National Trust Books, is out on Thursday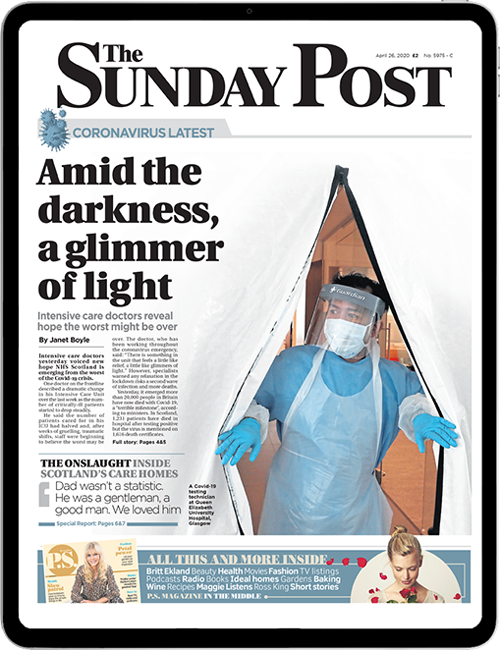 Enjoy the convenience of having The Sunday Post delivered as a digital ePaper straight to your smartphone, tablet or computer.
Subscribe for only £5.49 a month and enjoy all the benefits of the printed paper as a digital replica.
Subscribe