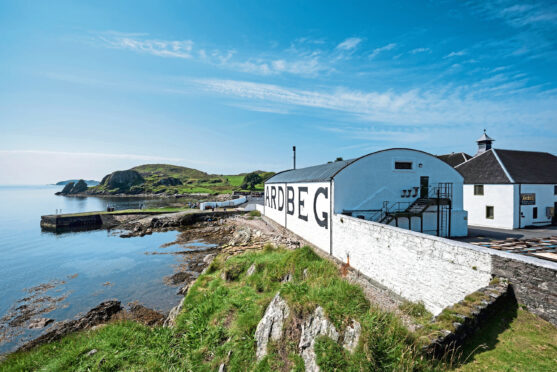 A cask of rare Scotch whisky has sold for a world-record £16 million – that's an eye-watering £1,360 a dram.
The 1975 single malt, produced at Ardbeg Distillery on Islay, was bought by a private collector in Asia for more than double the price paid for the entire distillery and all its stock in the 1990s. Only months ago, the world record for a cask was £1m.
Whisky expert Derek Mather said the price of the £16m cask, known as Cask No. 3, was "shocking". Mather, who boasts more than 3,700 whiskies at his Artisan Restaurant in Wishaw, said: "This is the way things are going now with investors buying casks at these massive sums and then flipping them or selling them on. Only a select few people worldwide will be able to afford this cask once they bottle it."
Eighty-eight bottles at around £36,000 each will be drawn from the cask each year for the next five years before being delivered to the unidentified Asian collector. Mather added: "This will drive a lot of people to invest. There are already companies offering to take shares in casks. This £16m cask works out at £1,360 for a 25ml dram – that is really just ludicrous, especially in this day and age with the financial crisis."
Last year, a record 172,500 bottles of single malt Scotch were sold on the secondary market at a value of £75m.
The previous most expensive cask was a 1988 Macallan which sold to an American collector for £1m in April. In 2019, a 60-year-old bottle of very rare 1926 Macallan single malt fetched nearly £1.5m.
Thomas Moradpour, president of The Glenmorangie Company, which owns Ardbeg, said the distillery was back from "the brink of extinction" to become "one of the most sought-after whiskies in the world".
Ardbeg Distillery, which began commercial production in 1815, nearly closed permanently in 1996 before being bought by The Glenmorangie Company. The £16m cask is the oldest whisky ever released by the distillery.
Blair Bowman, an Edinburgh-based whisky consultant and broker who specialises in sourcing luxury and rare casks and bottles for wealthy clients, said: "This £16m cask is as a fascinating milestone. It would be interesting to see how they have come up with that price.
"I have seen six and seven figures for casks but that is unique. The whisky world is getting closer to the world of fine art where Picassos can fetch hundreds of millions."
Charles MacLean, a Scotch whisky writer and expert, said the cask was "a remarkable piece of liquid history".
He added: "The factors which make a particular whisky investable are threefold: rarity, flavour and variety. Collectors love Scotch, because of the provenance and history."
Bill Lumsden, head of distilling and whisky creation at Ardbeg, said most '70s whiskies had been used in blends so single malts were very rare. He said: "I've really only tasted a whisky like this two or three times in my career. It has an emotional, comforting quality to it. I find hard to put into words."
Lumsden added that '70s casks left in the distillery's warehouses could be counted "on just a few hands".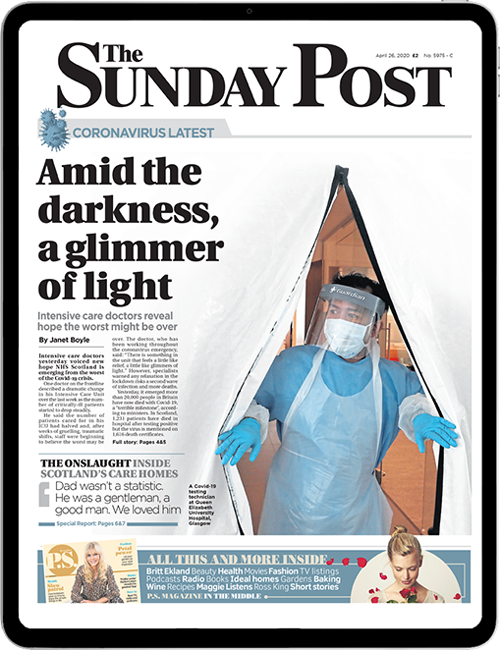 Enjoy the convenience of having The Sunday Post delivered as a digital ePaper straight to your smartphone, tablet or computer.
Subscribe for only £5.49 a month and enjoy all the benefits of the printed paper as a digital replica.
Subscribe