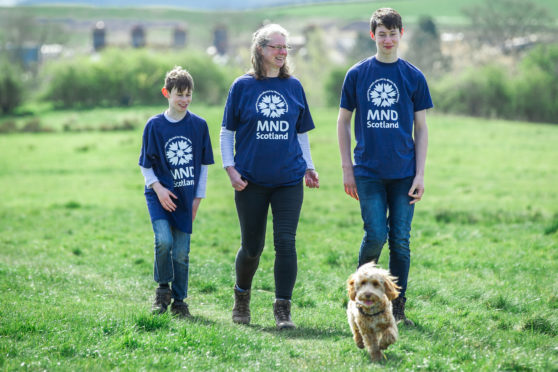 Douglas Corrie had always dreamed of walking the West Highland Way with his three sons.
It had been a long-held ambition since he first completed the iconic long- distance Scottish trail as a young man himself.
But then after being struck by Motor Neurone Disease in his mid-50s, Doug was robbed of his ability to walk and, ultimately, his life.
Just 18 months after discovering he had Motor Neurone Disease, the handyman from Clarkston, Glasgow, died at 57.
Now his wife, Karen, is taking the steps that her husband was tragically unable to make.
The 51-year-old hopes to make a poignant journey with Calum, 19, James, 15, and nine-year-old Euan on the 96-mile route.
The family plan to complete a seven-day hike across the famous walk's route – from Milngavie, north of Glasgow, to Fort William in the Highlands – on the anniversary of Doug's death, in July.
Karen said: "For as long as I can recall Doug looked forward to a time when he would walk the West Highland Way with our sons.
"He had promised them that when they were old enough they would do the long- distance trail together.
"It was something he often talked about and the boys were looking forward to it.
"When he was dying, I made a promise to him that I would do what he had longed to do."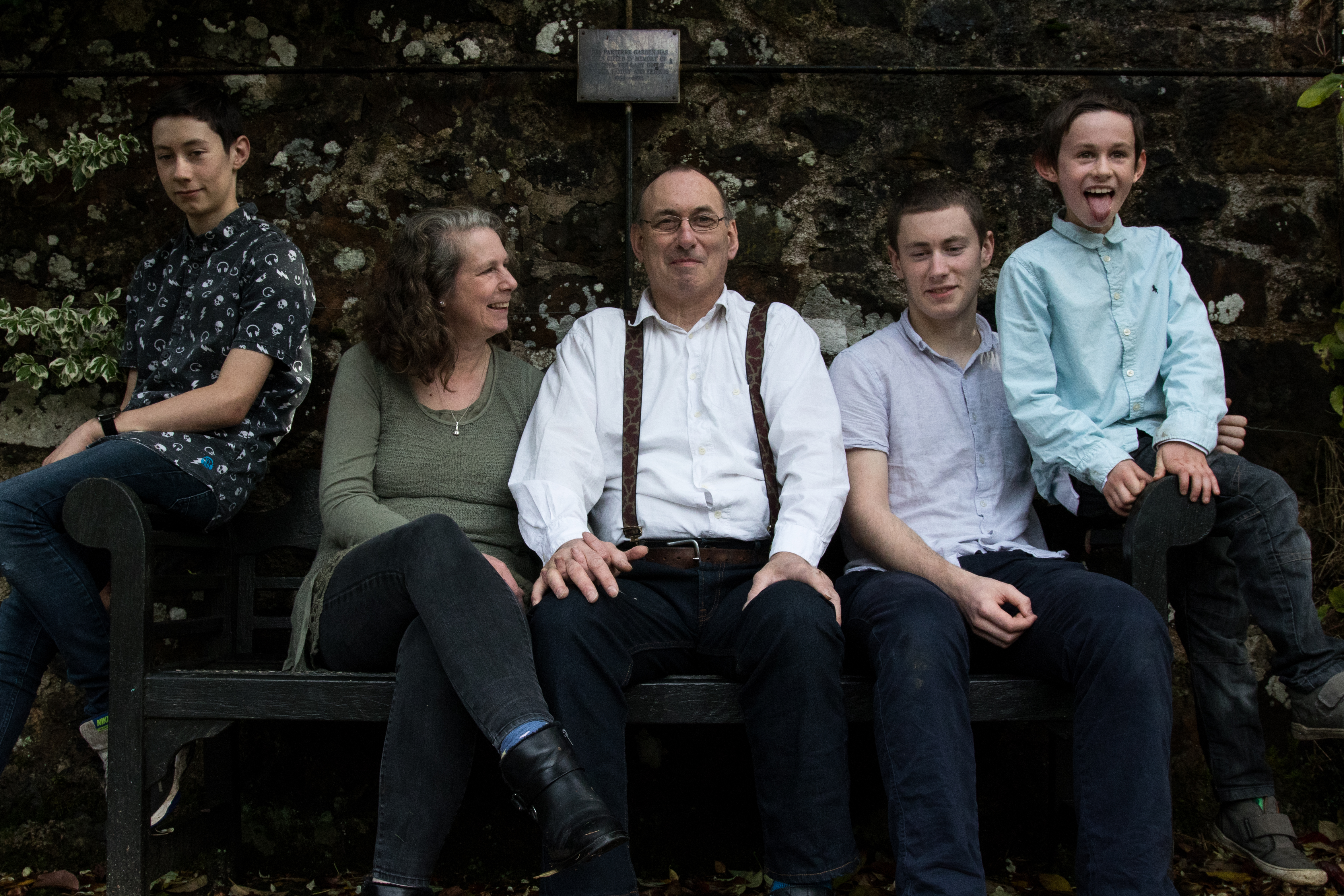 It was in the early 1980s that Doug first completed the West Highland Way (WHW), with school friends.
In 1987 he hiked the trail again, this time with his best friend and best man, Jules Hammond. On that occasion, they raised funds for the renal unit at the former Royal Hospital for Sick Kids in Glasgow.
Karen said: "My husband was always a keen walker and enjoyed walking in other places such as Arran, Islay and Jura, too, but it was always the West Highland Way that he came back to.
"Having lived in and near Glasgow all his life, it seemed very special to him."
The family have pledged that their WHW challenge will raise awareness and funds for MND Scotland. Karen will also get a tattoo of a cornflower on her arm. The flower is the symbol of the MND charity.
Karen, who met Cambuslang-born Doug almost 30 years ago, said: "MND is an awful disease and one for which there are still no treatments or cure.
"No one would let an animal suffer in the way this disease makes people suffer.
"First, MND took Doug's ability to do all the things he loved to do and then it stopped him sitting up, using his arms, eating, speaking and finally breathing.
"It still feels so unfair that such a kind and wonderful man should be taken early. When I see old couples together, I feel cheated.
"But doing what I can to raise awareness and support for people in the same situation is a comfort of sorts.
"I believe Doug would be proud of us for doing this charity, in the hope that scientists might one day find a treatment or cure."
Karen, who is the owner of East Renfrewshire's only outdoor partnership nursery for children at Greenbank Gardens, added: "My husband was a keen outdoors man and enjoyed being amid nature. Because he liked to walk and sail, we will scatter his ashes in places that were poignant to him."
As part of their campaign to get fitter for the walk, the family will take part in MND Scotland's six-mile Fun Run around Strathclyde Park in early June.
They have also been walking together during school holidays and at weekends.
Karen said: "It won't be easy for me but I am determined to complete it.
"It has been devastating to lose my husband, my soul-mate, and for my sons to lose their much-loved dad to such a cruel disease as MND.
"I hope that by doing this walk, by taking on a journey that Doug had hoped to do with the boys, it will go some way to honouring his too-short life."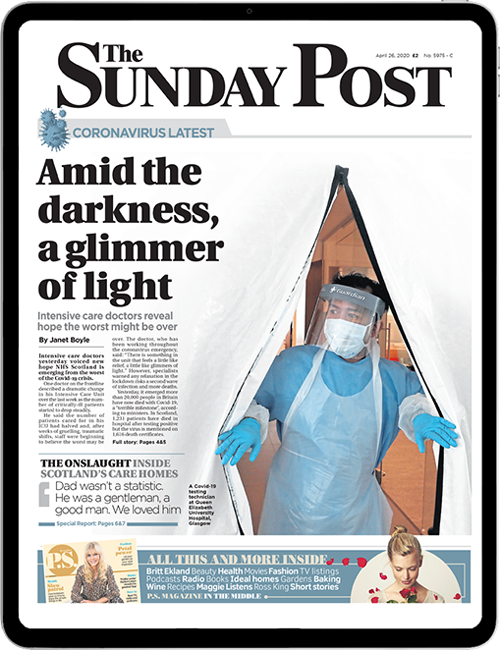 Enjoy the convenience of having The Sunday Post delivered as a digital ePaper straight to your smartphone, tablet or computer.
Subscribe for only £5.49 a month and enjoy all the benefits of the printed paper as a digital replica.
Subscribe