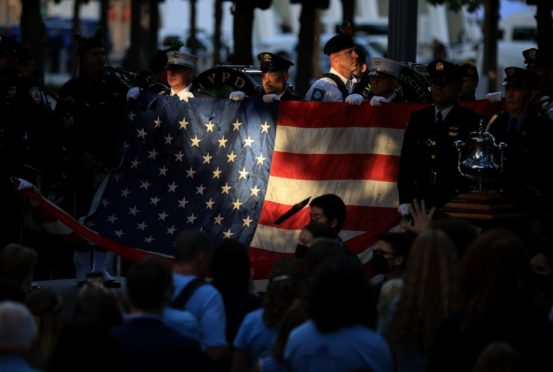 They fell; the attack on the Pentagon; and the crash of United Airlines Flight 93 on September 11, 2001.
The names of all 2,977 victims on 9/11 were read out by relatives during the ceremony.
Mike Low, whose daughter Sara was a flight attendant on Flight 11, the first plane to strike the World Trade Centre, addressed the crowd before the readings began.
He said: "These 20 years have felt like both a long time and a short time and as we recite the names of those we lost my mind goes back to that day when it felt like an evil spectre had descended on the world."
The anniversary took place in the shadow of the US withdrawal from Afghanistan, which is now ruled by the Taliban, who gave safe haven to the 9/11 plotters.
Thea Trinidad, who was just 10 years old when she lost her father in the 9/11 attacks, said: "It's hard because you hoped that this would just be a different time and a different world. But sometimes history starts to repeat itself and not in the best of ways."
During the service in New York, the American national anthem was sung by the Young People's Chorus of NYC and rock star Bruce Springsteen performed the song I'll See You in My Dreams, including the lyrics: "I'll see you in my dreams. When all the summers have come to an end. We'll meet and live and love again. I'll see you in my dreams."
The final moment of silence marked the time the North Tower collapsed – one hour and 42 minutes after it was hit by Flight 11. The moment was observed with the tolling of a bell.
For much of the ceremony President Biden stood with his arms crossed and head bowed, listening while the names of the victims were read. At one point, he wiped his eyes. He also commemorated the 9/11 anniversary by visiting the other two sites where hijacked planes crashed.
A plane was flown into the Pentagon in Washington and a another crashed in a field near Shanksville, Pennsylvania, after passengers aboard Flight 93 managed to stop hijackers from heading towards Washington, D.C.
Biden was joined at a memorial event at the site of the Pennsylvania crash by George W Bush, who was US president on 9/11.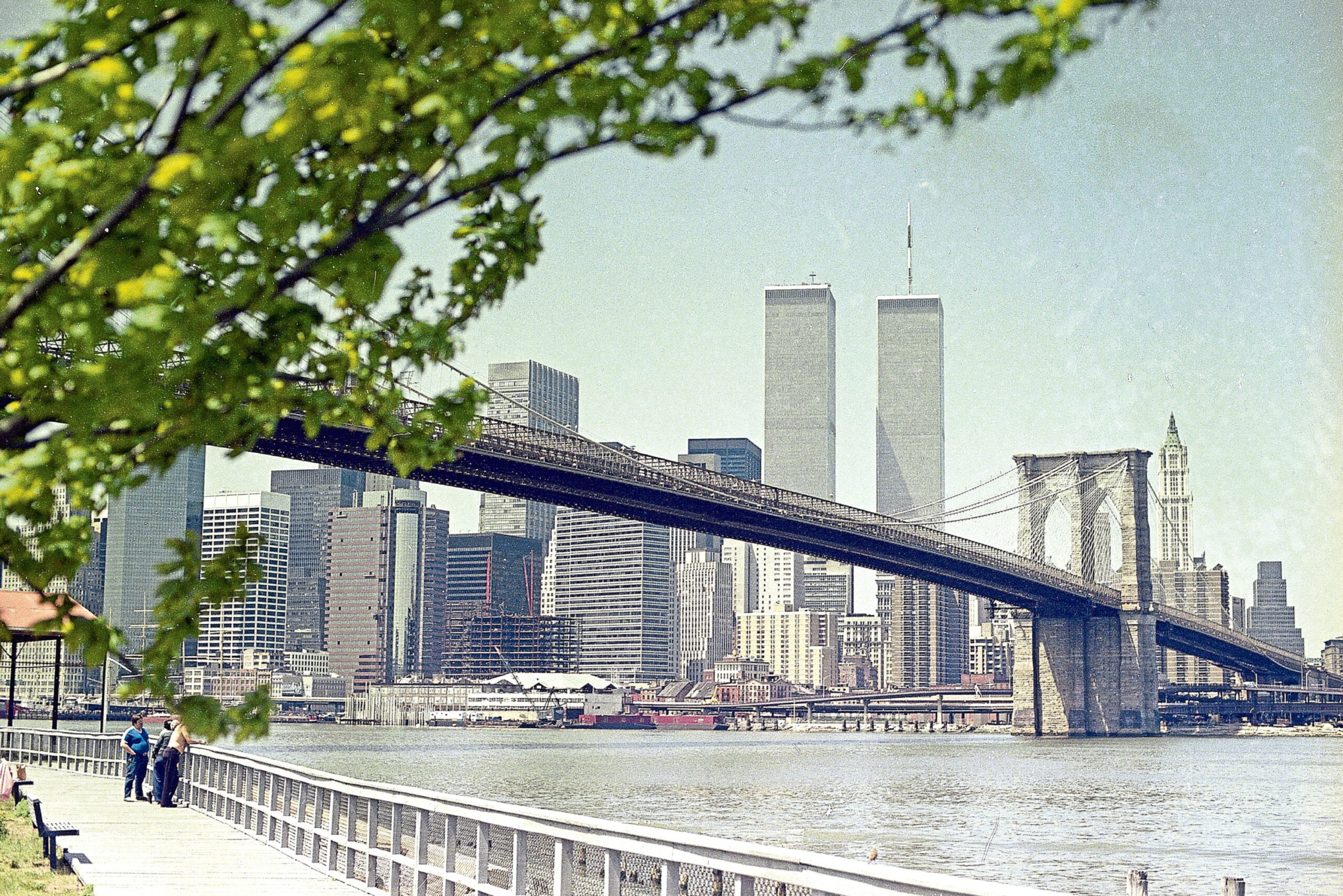 Addressing the crowds, Bush said: "Twenty years ago, we all found out in different ways and in different places but all at the same moment that our lives would be changed forever. The world was loud with carnage and sirens, and quiet with missing voices that would never be heard again. These lives remain precious to our country."
He added: "Many of those who are still alive owe a debt to those who died in this field. There are many who still struggle with a lonely pang that cuts deep within and in those fateful hours we learned other lessons as well. Many of us have tried to make spiritual sense of those events, but there is no easy explanation."
Vice-president Kamala Harris, speaking at the Shanksville memorial ceremony, paid tribute to the bravery of those on board the flight who thwarted an attack on the US Capitol.
She said: "We are gathered today on hallowed ground, at this place that has been sanctified by sacrifice, to honour the heroism that the 40 passengers and crew members showed in the face of grave terrorism.
"On the days that followed September 11, 2001, we were all reminded that unity is possible in America. We were reminded, also, that unity is imperative in America. It is essential to our shared prosperity, to our national security, and to our standing in the world. And by unity, I don't mean uniformity. We had differences of opinion in 2001, as we do in 2021, and I believe that in America, our diversity is our strength."
Notably, former US President Donald Trump did not join other presidents at the ceremony in New York.
Instead, he released a video statement, praising first responders and adding it was a "sad time for the way our war on those that did such harm to our country ended last week".
He was scheduled to give ringside commentary at a boxing event in South Florida.
Around the world, the Queen said the victims were in her prayers and recalled her visit to the site of the attack.
In a message to the US President Joe Biden, she said: "As we mark the 20th anniversary of the terrible attacks on September 11, 2001, my thoughts and prayers, and those of my family and the entire nation, remain with the victims, survivors and families affected, as well as the first responders and rescue workers called to duty.
"My visit to the site of the World Trade Centre in 2010 is held fast in my memory. It reminds me that as we honour those from many nations, faiths and backgrounds who lost their lives, we also pay tribute to the resilience and determination of the communities who joined together to rebuild."
Of the 2,977 people who died in the terror attacks masterminded by Osama bin Laden, 67 were from Britain. A private service of remembrance organised by the September 11 UK Families Support Group was held at Grosvenor Square in London.
Labour leader Sir Keir Starmer, who attended the service, said the consequences of the attacks were "still being felt to this day" and that the tragedy was "still so raw".
He said: "But as we mark this anniversary I'm convinced our resolve has never been stronger. We will continue to fight terror and violence, by promoting our values of justice and peace."
Nicola Sturgeon also paid tribute to the victims of September 11 on the 20th anniversary of the terror attacks. The First Minister posted on Twitter: "No-one old enough to remember will ever forget where they were, and the sense of utter disbelief, as the horror of 9/11 unfolded.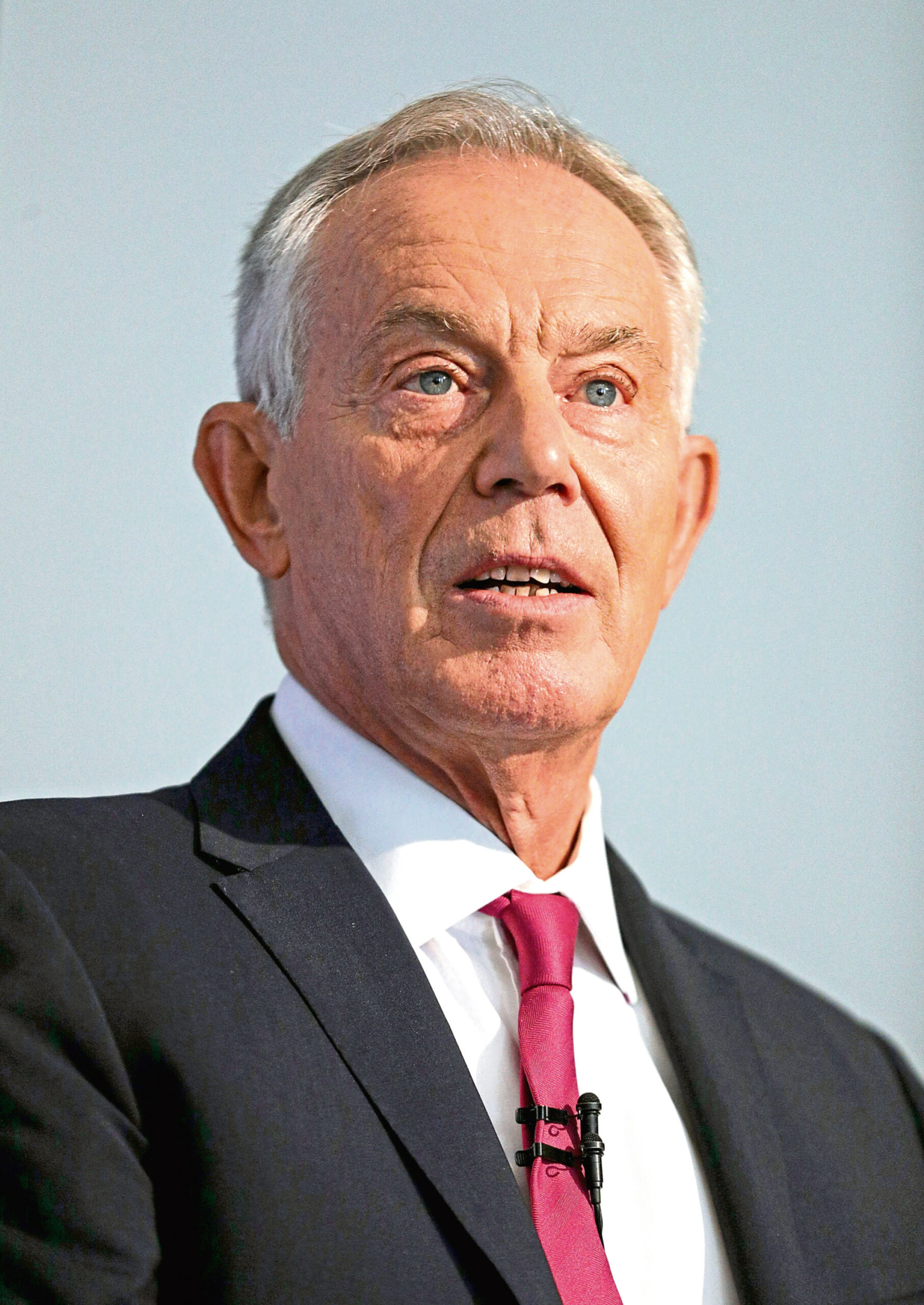 "Twenty years on, my thoughts are with all the victims of those horrific terror attacks – those who died and those left behind to grieve."
She included a photo of the 9/11 Memorial at the site of the attack on the World Trade Centre.
She added: "The 9/11 memorial at the World Trade Center site in New York is profoundly moving. I visited it in 2015 and it's an experience I'll never forget."
Firefighters across Scotland were among those paying their respects on the anniversary.
The Scottish Fire and Rescue Service (SFRS) lowered station flags and held a one-minute silence.
SFRS chief officer Martin Blunden said in a video tribute: "This was the darkest day for the global emergency services family and 20 years later we continue to remember all of those that were killed on that day, especially the 343 firefighters and 71 law enforcement officers who did not return home from duty.
"Today is the starkest of reminders of the discipline, bravery and self-sacrifice of those who continue to protect their communities from the greatest of risks."
The six moments of silence were at 9.03am when the South Tower was hit, at 9.37am for the Pentagon, at 9.59am when the South Tower fell, at 10.03am when United 93 was brought down in Shanksville, and at 10.28am when the North Tower fell.
Joe Lapointe, a lieutenant in the New York Fire Department, was among the firefighters who rushed to the Twin Towers on 9/11 to rescue those inside.
He said: "It's an important day. It's a sad day. We all lost a lot of friends and family members. But I think what is so important is that we always have to remember them. We know that at least once a year, the 2,977 people that died that day, their names are going to be read, for their families and for eternity."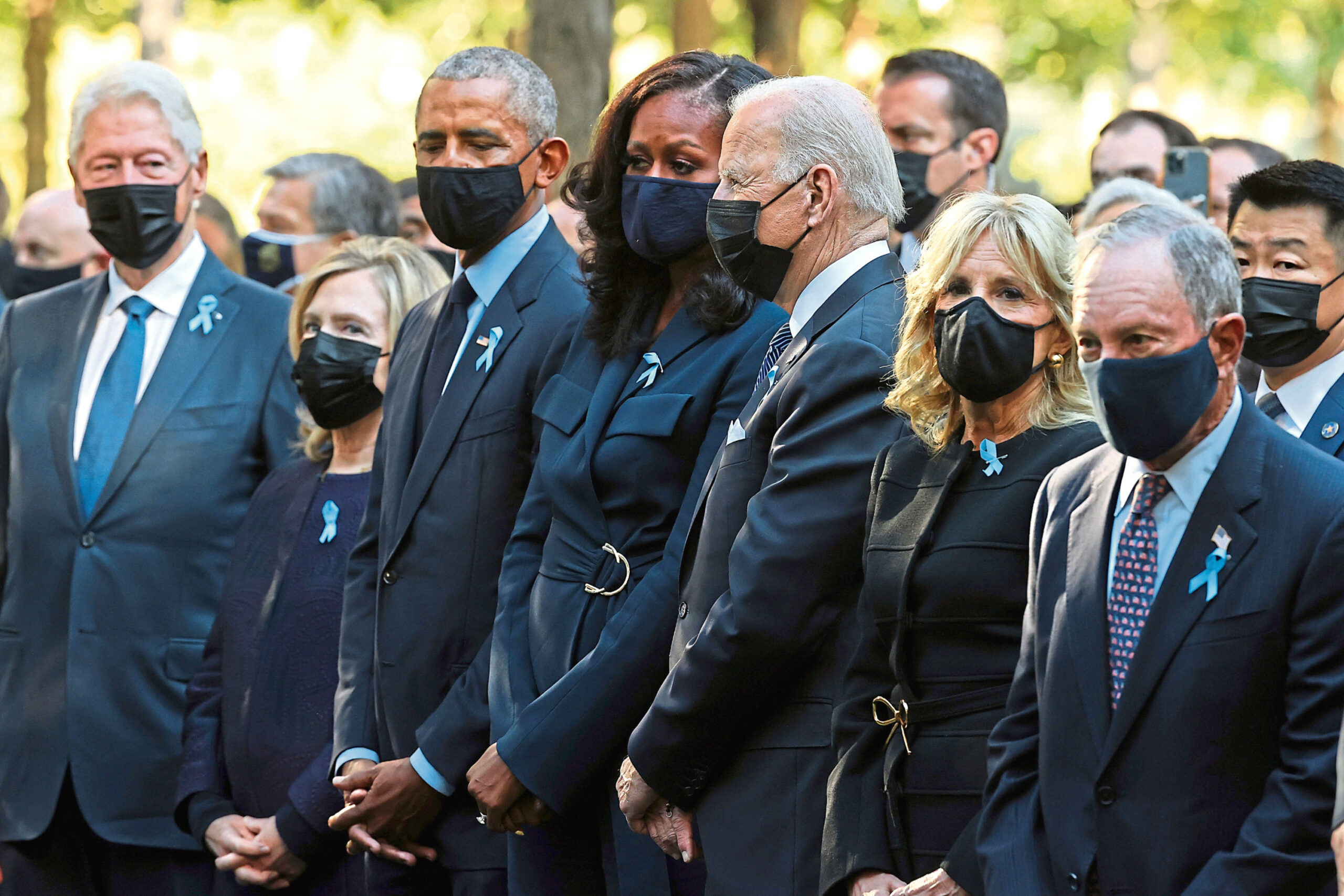 Among the those taking part in the reading of the victims' names were family members were who grew up not knowing their parents or relatives.
Lapointe said: "Many children never got to meet their dad. When people say there's a loss and you have a young child they are resilient and they bounce back. But talking to people who are 20 now and have no memory of their mother or father, that's a struggle."
Ken Corrigan, 54, a firefighter working at Ground Zero on 9/11, said each anniversary was still hurtful.
He said: "I lost friends in the fire department, in the police department, the guys who went over to Iraq and Afghanistan. When we left our firehouse in the Bronx to race down here, we were told a second aircraft had hit and all units were driving into a war.
"A lot of my guys didn't understand what that meant. They asked me what does that mean? They couldn't fathom what we were going into. I said somebody declared war on us. We were told that people were trapped in the towers.
"To this day, I look up for those towers. To see the way the sky is today, 20 years ago, same thing. It scares me. Scares the living daylights out of me. To not know if you were going to live or die when those towers came down is something that never leaves you."
Melissa Pullis's husband Edward died at the World Trade Centre on 9/11. Their son, Edward Jr, is serving on the aircraft carrier USS Ronald Reagan, where he released a wreath bearing the words "Never Forget" into the water yesterday.
Attending the 9/11 ceremony in New York with her other son Andrew, she said: "I really don't care about the Taliban. I'm just happy all the troops are out of Afghanistan. We can't lose any more military. We don't even know why we're fighting, and 20 years went down the drain."
Retired Army Col Malcolm Bruce Westcott, who helped treat injured colleagues at the Pentagon on 9/11, said he is saddened and frustrated by the continued threat of terrorism.
He said: "I always felt that my generation, my military cohort, would take care of it – we wouldn't pass it on to anybody else. And we passed it on."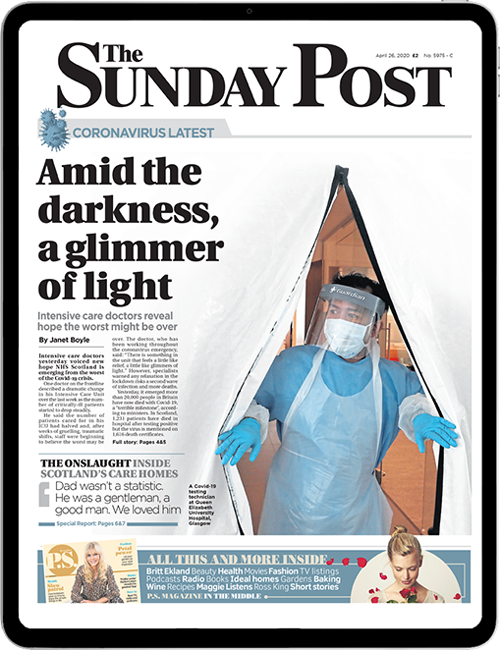 Enjoy the convenience of having The Sunday Post delivered as a digital ePaper straight to your smartphone, tablet or computer.
Subscribe for only £5.49 a month and enjoy all the benefits of the printed paper as a digital replica.
Subscribe