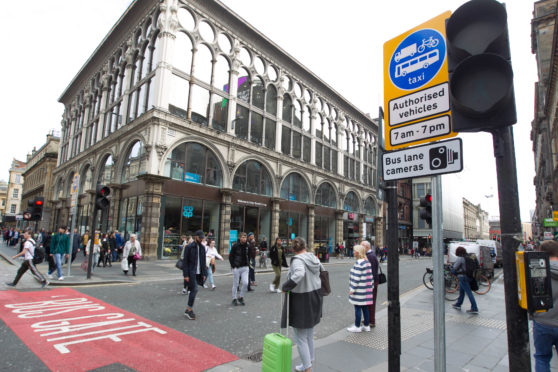 Fines worth £400,000 were imposed on 6,600 drivers in the first three weeks after bus gates were introduced on some of Scotland's busiest city streets.
The annual take from the two camera-controlled lanes in Glasgow is expected to double the local authority's income from bus lane fines.
Projected over the course of a year, the two new lanes alone could generate fines of almost £7 million – more than last year's citywide total of £5.6m.
The AA described the figures as "depressing" and criticised the council for not having a longer grace period where warning letters were issued instead.
Information obtained by The Sunday Post shows the new enforcement cameras at Union Street and Oswald Street, either side of Glasgow central station, issued 6,651 fines – more than 300 per day – in their first three weeks.
The cameras were supposed to go live on September 2 but only began issuing fines on October 10 after the council spent weeks fitting better signage.
Aberdeen and Edinburgh, the other two Scottish cities which operate bus lane cameras, issued a combined 56,000 fines over the whole of last year.
Glasgow faces severe financial pressure having this year lost a £548m equal pay claim with thousands of female members of staff.
The council said it expected the number of fines issued at Union Street (4,650 so far) and Oswald Street (2,001) to fall – although a similar bus gate at the city's Nelson Mandela Place is still issuing tens of thousands of the £60 tickets per year more than five years after it first began operating.
The AA's Luke Bosdet said: "If you are not sending out warning letters during a short grace period of around two weeks, as set out in Department for Transport guidance, you are not giving people a reasonable chance.
"We applaud the council for improving signage but warning letters are part of the learning process.
"Otherwise, it's just about them trying to get as much money as they can out of drivers. It's very clear to us that the role of car fines is to prop up coffers. The number caught here is depressingly high."
We told on September 22 how the new cameras were still to be switched on three weeks after it was claimed they had gone live. Council sources denied the number of drivers passing through had forced a rethink on signage.
Any driver passing through the bus gate receives a £60 fine, reduced to £30 if paid in 14 days, or increased to £90 if unpaid within 28 days.
Even before the new restrictions, Glasgow was Scotland's undisputed bus lane capital, with 16 cameras issuing 93,847 fines last year.
The Nelson Mandela Place gate remains the highest-grossing in Scotland, issuing more than 50 fines a day. Last year, 20,000 fines were processed, amounting to £1.2m.
Glasgow City Council said: "It is disappointing so many drivers have failed to observe the clear warnings provided for them and have continued to drive through the bus gates.
"The extensive road markings and signage put in place to inform drivers of the bus gates go far beyond what is legally required.
"Enforcement action is needed for some drivers to comply with the road regulations and we fully anticipate these numbers will drop in future.
"The new arrangements will improve journey times through the city centre and help to make the bus a more attractive travel option in Glasgow."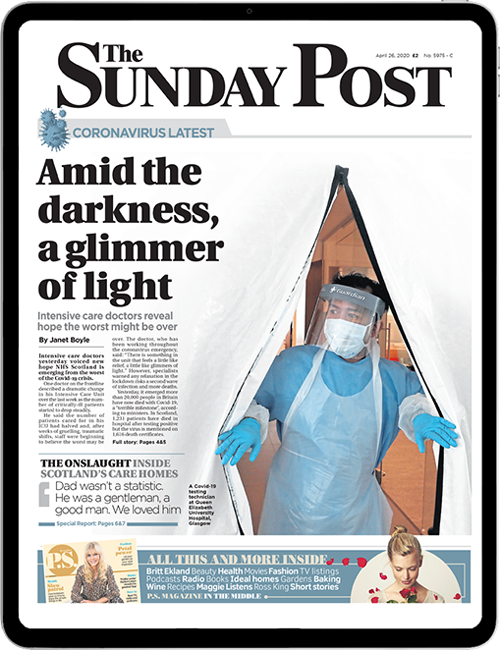 Enjoy the convenience of having The Sunday Post delivered as a digital ePaper straight to your smartphone, tablet or computer.
Subscribe for only £5.49 a month and enjoy all the benefits of the printed paper as a digital replica.
Subscribe