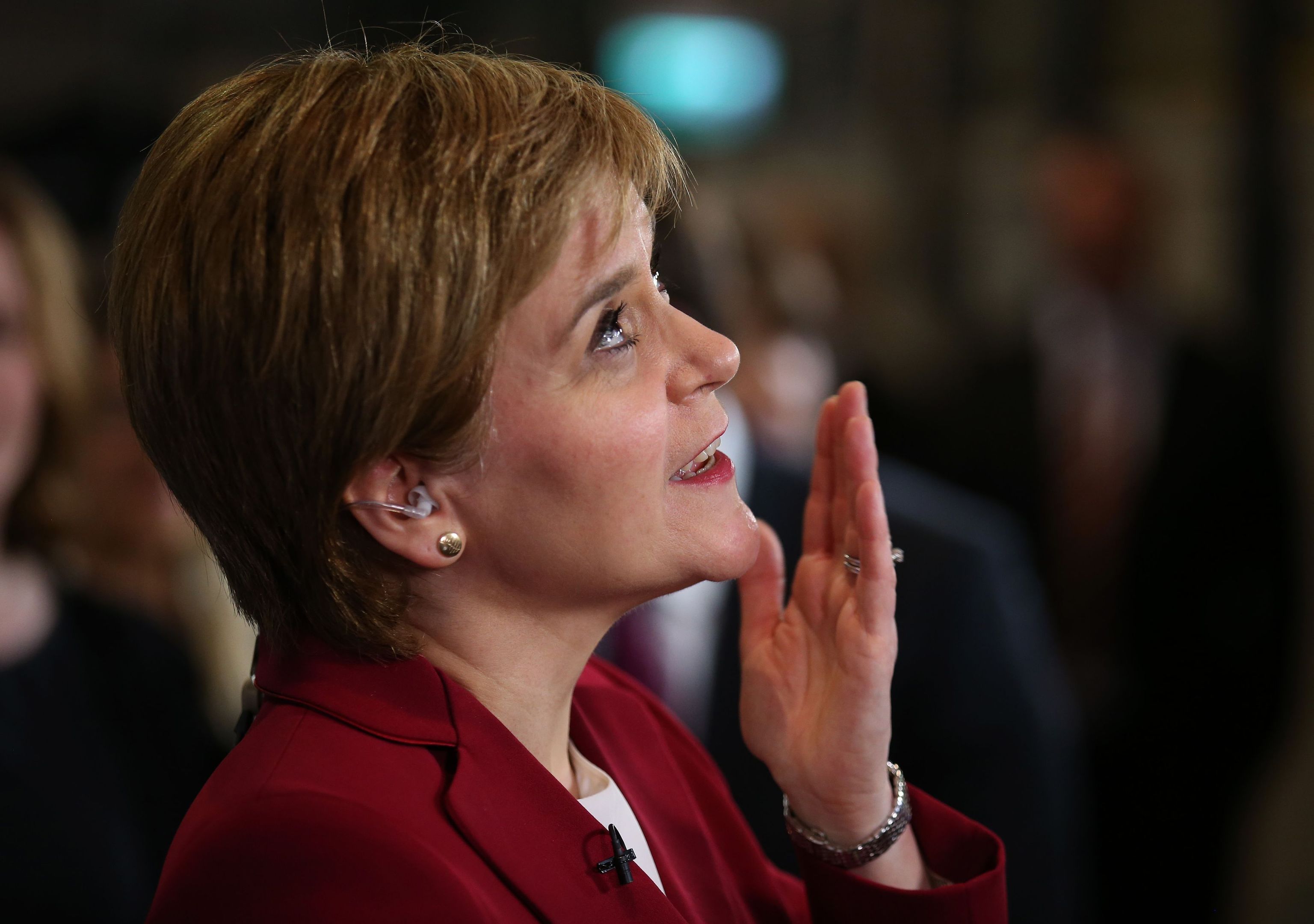 THREE-FIFTHS of Scots believe Nicola Sturgeon should drop her demand for a second independence referendum, according to a new survey.
The Survation poll for the Daily Record found 60% support for that stance, which comes after the SNP lost 21 Commons seats in last week's General Election, including those of former first minister Alex Salmond and deputy leader Angus Robertson.
More than a quarter of those questioned (27%) said the First Minister and SNP leader should continue her plans for IndyRef2, while 13% gave no view.
According to the newspaper, a third (34%) of those who voted Yes in the 2014 referendum on independence told pollsters the First Minister should drop the proposal.
Some 36% of those quizzed said Ms Sturgeon should resign as First Minister, but a larger percentage – 47% – said she should stay on.
In 2014, Scots voted by 55% to 45% to stay part of the United Kingdom.
If there were to be another vote, the result would be 57% to 43% in favour of remaining in the Union, the latest poll suggested.
After the UK voted to leave the European Union in June last year, Ms Sturgeon said a fresh ballot on independence was "highly likely".
Scottish Government officials were instructed to start working on the legislation that would be necessary for another vote, and in March this year the First Minister said she wanted this to be held between the autumn of 2018 and the spring of 2019, when the terms of the Brexit deal are known.
The SNP leader has already pledged to "reflect carefully" on the recent General Election result and has conceded that plans for a second vote on leaving the UK were "undoubtedly" a factor in the result.
Survation polled 1,037 Scots between June 9 and June 13.