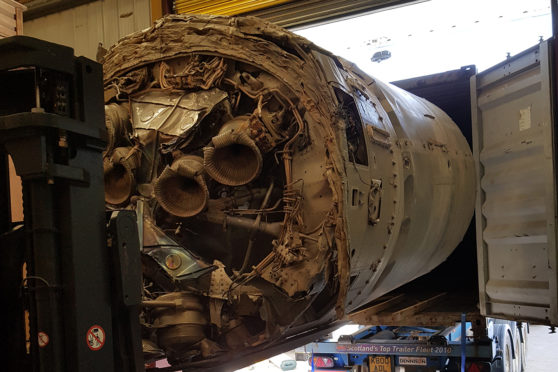 A rocket that launched 50 years ago is to be showcased in front of the Scottish Parliament after being brought 10,000 miles home from the Australian outback.
The Black Arrow rocket was returned to British soil from its landing site in Southern Australia by Scottish space firm Skyrora.
After being unveiled in front of politicians, the UK Space Agency and leading figures from the space industry on Burns' night this year, Black Arrow is set to be displayed at the Holyrood site on Thursday, 14th March.
Black Arrow's visit will coincide with a space debate held in the parliamentary chambers and will serve as a symbolic representation of the UK's position at the forefront of the new global space race.
The decision to bring Black Arrow home has been applauded by Helen Sharman, who became the first UK astronaut in 1991 and believes the rocket's return will inspire people to find out more about Britain's impressive space legacy.
Helen said: "Space is such an integral part of every day that often we do not think about the satellites and rockets that enable our modern lives.
"Looking at Black Arrow, we can see how much science and engineering were needed to create it. I hope it will inspire people to find out more."
Edinburgh-based Skyrora, which is just 20 months old, has already developed a large team comprising 120 people with headquarters in Edinburgh and six workshops around Europe, including a new production facility in Loanhead, Midlothian.
The company, which plans to launch satellites into orbit from the North of Scotland, is developing propulsion technology with many similarities to Britain's first and only launch vehicle to date.
Christine Grahame Grahame, MSP for Midlothian South, Tweeddale and Lauderdale, said: "I am delighted to be part of securing the display of Black Arrow which I had the privilege of seeing recently in Penicuik."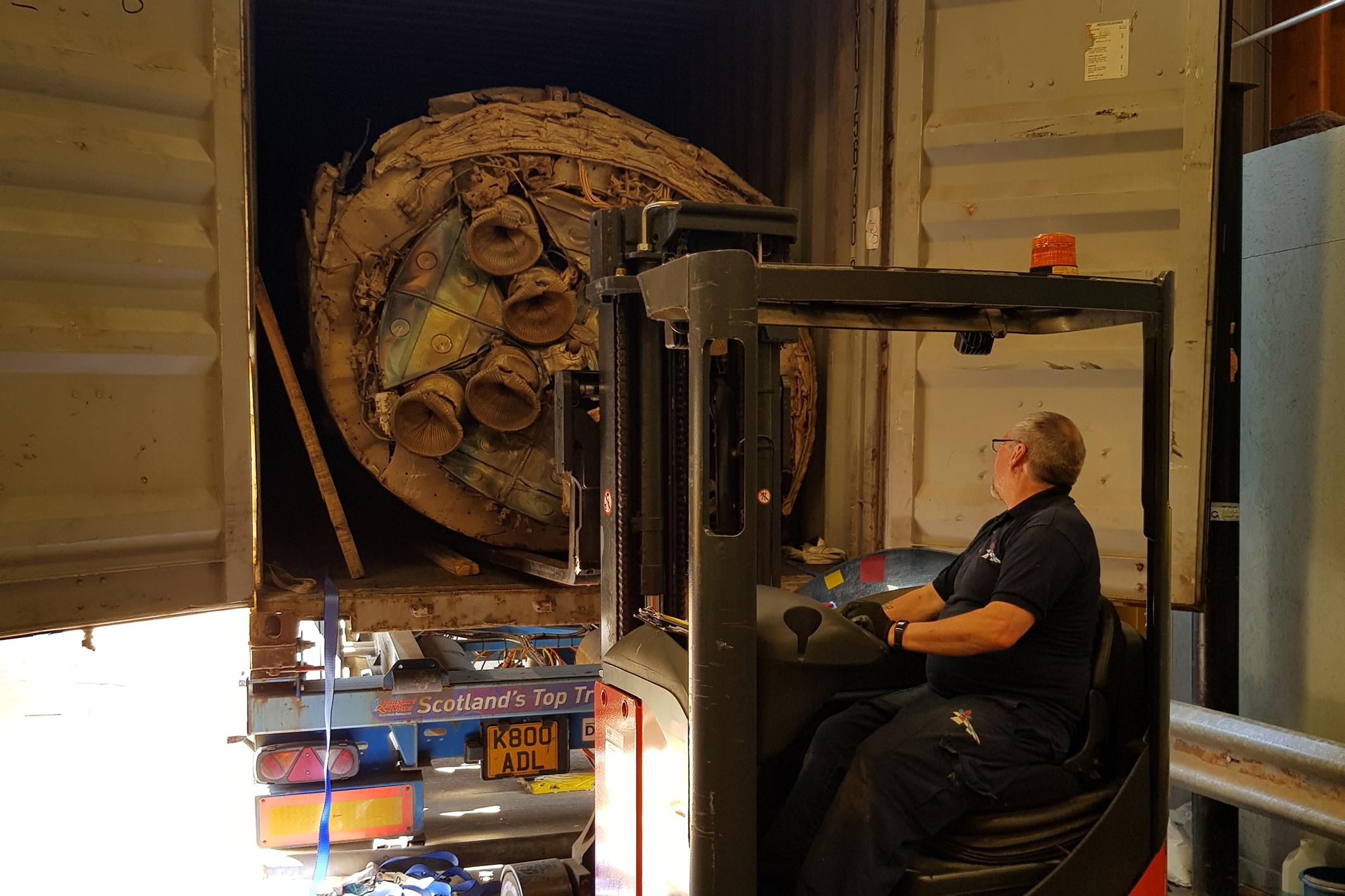 Black Arrow was developed and tested by a team of engineers on the Isle of Wight, with the third flight from Woomera, Australia, serving as the first and only UK-led orbital launch.
Ivan McKee, MSP Minister for Trade Innovation and Investment, added: "Scotland's space sector has huge potential – in the manufacture of rockets and satellites and their launch and operation.
"I am delighted that Skyrora has brought the Black Arrow to Scotland and look forward them being a key part of Scotland's exciting journey to become Europe's leading space nation"
The transportation process to get Black Arrow back from Australia involved it being shipped across land and sea, making the journey from the Australian desert to Bishop's Move in Penicuik – where the rocket was first unveiled.
It will now be displayed outside parliament on Thursday, March 14.
Daniel Smith, Director at Skyrora, said: "Black Arrow serves as a testament to Britain's space legacy.
"We're delighted that the Scottish Parliament were keen to showcase Black Arrow during the Space Debate and would welcome people of all ages along to see such an iconic piece of Britain's space heritage.
"With satellites, data companies and potential launch locations, Scotland is key to the UK space sector. We hope our STEM Ambassadors can continue to find ways to help inspire the next generation of engineers, ensuring Scotland stays at the forefront of the industry for many years to come."
Skyrora successfully completed its inaugural test launch north of the border last year.