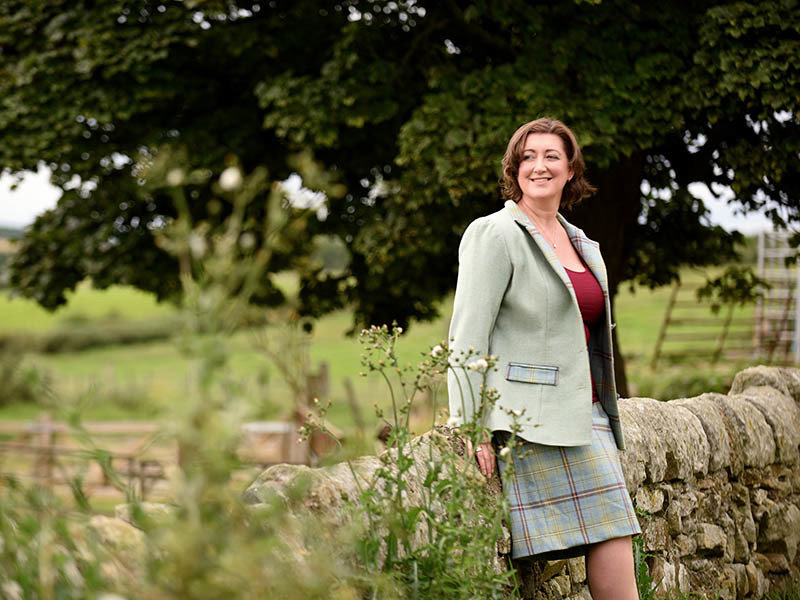 Made for warriors, and often worn by burly men, kilts are a staple at weddings and sports events in Scotland. But more and more women are wearing tartan skirts, because they are feminine, flattering and figure-enhancing.
Ahead of New York Tartan Week in April, we speak to Fife's Wendy Crawford, who runs House of Bluebell, a successful business designing and manufacturing tartan skirts (and other products including handbags, trousers, pashminas and scarves).
The businesswoman has also worked with experts to design a new 'House of Bluebell' tartan which is a flattering check with pastel blues and greens. This tartan will be making the transatlantic trip to New York Tartan Week next month as a group of Fifers, whom Wendy is kitting out, will be taking it Stateside as they attend the world-famous event.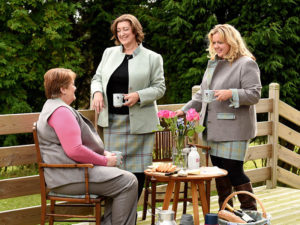 As someone who wears tartan skirts all-year-round, part-time farmer and part-time entrepreneur Wendy shares her style secrets as she reveals her 5 reasons why we need a tartan skirt. Read on and get ahead in the style stakes before NYC's Tartan Day Parade on April 7:
1. Most tartans are for men because the thickness of the vertical and horizontal stripes on a kilt are designed to make the wearer look big, square and warrior like, but we have designed a women's tartan at House of Bluebell, which is actually specifically-created to make women look smaller, and slimmer, while giving them the country style or rural look. They are therefore ideal for curvy ladies.
2. House of Bluebell tartan skirts suit women of any size and shape. At House of Bluebell, we have a standard range and a petite range which caters for women of 5'3" and under. We specialise in tartan skirts for curvy ladies, in UK sizes 14 to 26 (US sizes 12-24). Click here to order your tartan skirt now, and take advantage of the less-than-half-price offer.
3. Because House of Bluebell tartan skirts are made from pure wool, a natural fibre, they are luxurious and breathable and can be worn any time of year, even in a Scottish summer! With a comfortable waistband, the tartan skirt is 100% wool and so is the lining, unlike the kilt. A tartan skirt is more lightweight.
4. You don't need to iron it! Tartan skirts are dry clean only, and all the wrinkles come out naturally, so you don't need to get the ironing board out.
5. They are very versatile and can be worn in short or long lengths, for leisure, business or functions. What we are finding is that shorter versions (about three inches about the knee) are selling very well at the moment, and women are wearing them with black tights and flat shoes, or ankle boots with a low heel.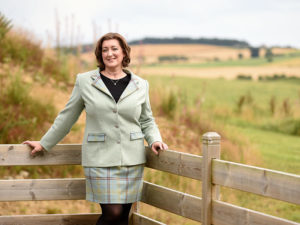 *Wendy first had the idea to launch a tailored clothing company for curvy ladies in 2013. Soon after, she began sourcing pure wool fabrics, creating patterns and designing tartans for her own clothing range which is manufactured in Keith and finished in Galashiels. Three years later, House of Bluebell was launched on 30 September 2016. This September, to mark the business' second anniversary, Wendy will be staging a fashion show. For more details visit House of Bluebell's Facebook page.