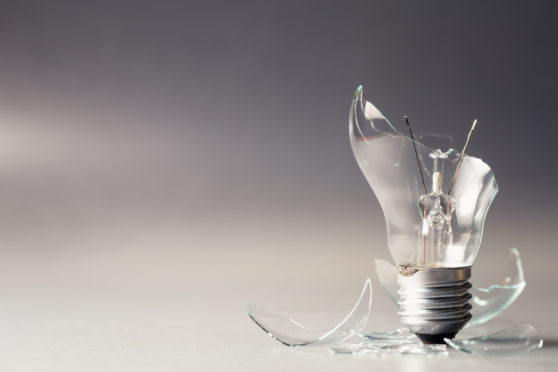 Torture ­survivors living on £5 a day in Scotland's biggest city are being forced to travel for miles to get power to heat their homes, according to support workers.
Freedom from Torture, a charity helping people who suffered torture, said a new system to issue electricity vouchers is "desperately unfair" on people living on just £35 a week.
One torture ­survivor with a heart condition told The Sunday Post he faced a 12-mile round-trip to get electricity vouchers, while an asylum seeker from Cameroon claimed he was left without power for a weekend.
Changes were made to the vouchers system recently when private firm Mears took over provision of housing for asylum seekers in Glasgow from Serco in September. Under Serco, all electric flats received a £90 top-up every two weeks by post.
After Mears took over asylum ­seekers were told to ­collect the vouchers in person from Migrant Help at Clyde House, Glasgow.
Freedom from Torture said its clients living in north-east Glasgow were paying bus fares of £4.70 from a £35 weekly allowance, causing stress and financial hardship.
Hassan, 48, from Pakistan, said he now must walk 12 miles, or beg or borrow money for the bus fare, as his weekly allowance is provided by card, not cash.
He said: "Show me someone who can manage having food on £5 a day. We have no rights and feel we are hardly in a position to complain."
Fadil, an asylum seeker from Cameroon, said he had to get two buses to get vouchers and had to ask strangers for cash to get a bus pass.
One one ­occasion, he made the trip but was left without power for two days after being sent away. He had to stay in a shelter that weekend.
Fiona Crombie, of Freedom from Torture in Glasgow, called on the Home Office to ensure private firms are fulfilling contractual obligations.
She said: "Expecting people living on little more than £5 per day to travel for miles each week to obtain enough power to heat their homes, have hot water and cook food is unacceptable."
Aileen Campbell, Scottish Cabinet Secretary for Communities, said it was "unacceptable" that those fleeing war, terrorism and torture should be expected to make "lengthy and expensive journeys" to meet the basic need of having a warm home.
In reply, Mears said: "The system of top-ups had been in place for several years, but we recognise it is not suitable and have started a programme of installing SMART meters into all homes to stop top-ups. While we are doing this, we have taken steps to improve the system, including increasing the amount we top up each week, providing out-of-hours support to top up utilities and assisting vulnerable tenants."
The Home Office said: "Home Office policy does not require supported asylum seekers to collect their top-ups in person in Glasgow, or anywhere else in the UK.
"If an asylum seeker wishes to report an issue, they can contact Migrant Help who will immediately communicate with the accommodation providers. They will attend the property and rectify concerns within tight contracted timescales."