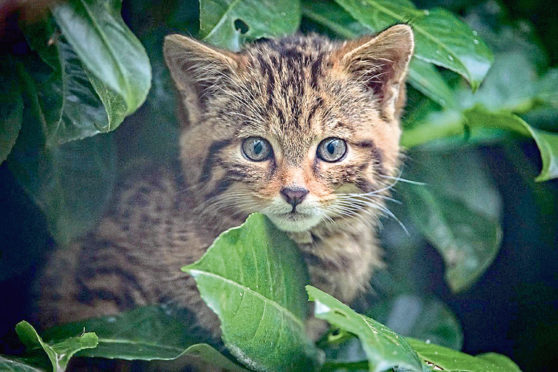 A state-of-the-art breeding centre to save Scotland's iconic wildcats from extinction could be opened next year.
The Royal Zoological Society of Scotland (RZSS) expects to discover in the coming weeks if funding applications have been successful to launch a £5.5 million six-year recovery project for the species.
A National Wildlife Reintroductions Centre would be built on land near the RZSS's Highland Wildlife Park in Inverness-shire.
Plans include a breeding facility with wildcat experts and a dedicated veterinary unit to bolster the so-called "Highland tiger".
Wildcats would go through a rigorous training regime before being released into the Scottish Highlands.
The move comes after research found that there is no longer a viable wildcat population living naturally in Scotland.
David Barclay, from the RZZ said yesterday that, if given the go-ahead, it would offer the species hope of survival.
He said: "Wildcat populations in Scotland are far worse than what we thought five years ago. No matter what we do in the wild, if we don't put more out there then extinction will be almost inevitable.
"We are aiming to secure funding so we can build this dedicated facility."