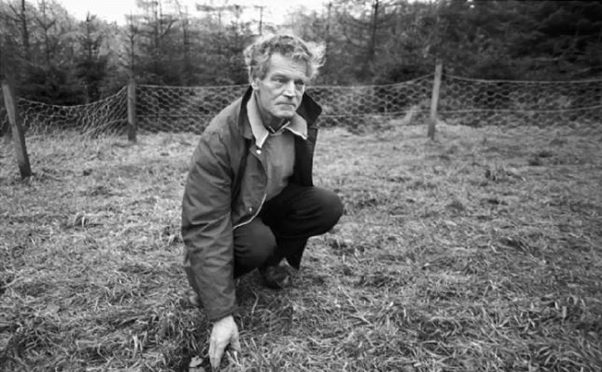 There are 11 theories about what happened in Dechmont Woods almost 40 years ago.
When forestry worker Bob Taylor took his dog for a walk in the woodland near Deans, Livingston, he did not expect the next few hours would generate headlines around the world as police launched an investigation into his possible abduction by aliens.
The hypothetical causes of what became one of the world's most notorious flying saucer sightings involve everything from hallucinatory berries and stellar mirages to an obscure type of lightning and even anti-tank helicopters.
After 40 years of research, Malcolm Robinson, however, is certain the most outlandish remains the most likely.
Malcolm, a paranormal investigator who has spent four decades scrutinising the account, believes there was indeed a visitation from another planet. The Dechmont Woods incident on November 9, 1979, led to a small village in West Lothian being dubbed "the twilight zone" after Bob reported seeing a large "flying dome" hovering above the forest floor.
He described it as being made from a dark metallic material with a rough texture. It also had an outer rim with small propellers.
As he approached, two spheres dropped down – and started forcefully dragging him towards the dome, their protruding spikes hooking on to his trousers, and, after smelling a strong acid scent, he described being choked and eventually losing consciousness.
When he came round he was lying face-down on the grass with his dog nearby, although the strange objects had disappeared.
He found that he couldn't speak and his legs hurt.
When he returned home his wife was concerned at the state he was in. He appeared dishevelled and his clothes were torn.
Police were contacted and found strange marks in the soil beneath where the craft was said to have been hovering.
They also determined it was likely his clothes had been ripped by a sharp, upward pull.
They would later record the matter as an assault and the alien abduction claims were ridiculed by many. But not, Malcolm, 61, who grew up in Tullibody, Clackmannanshire.
In his seventh book, Malcolm, who now lives in Hastings, analyses the theories presented over the decades to explain what happened.
"Mysteries are there to be solved, not to be ignored," he said.
"And this case is certainly a mysterious one."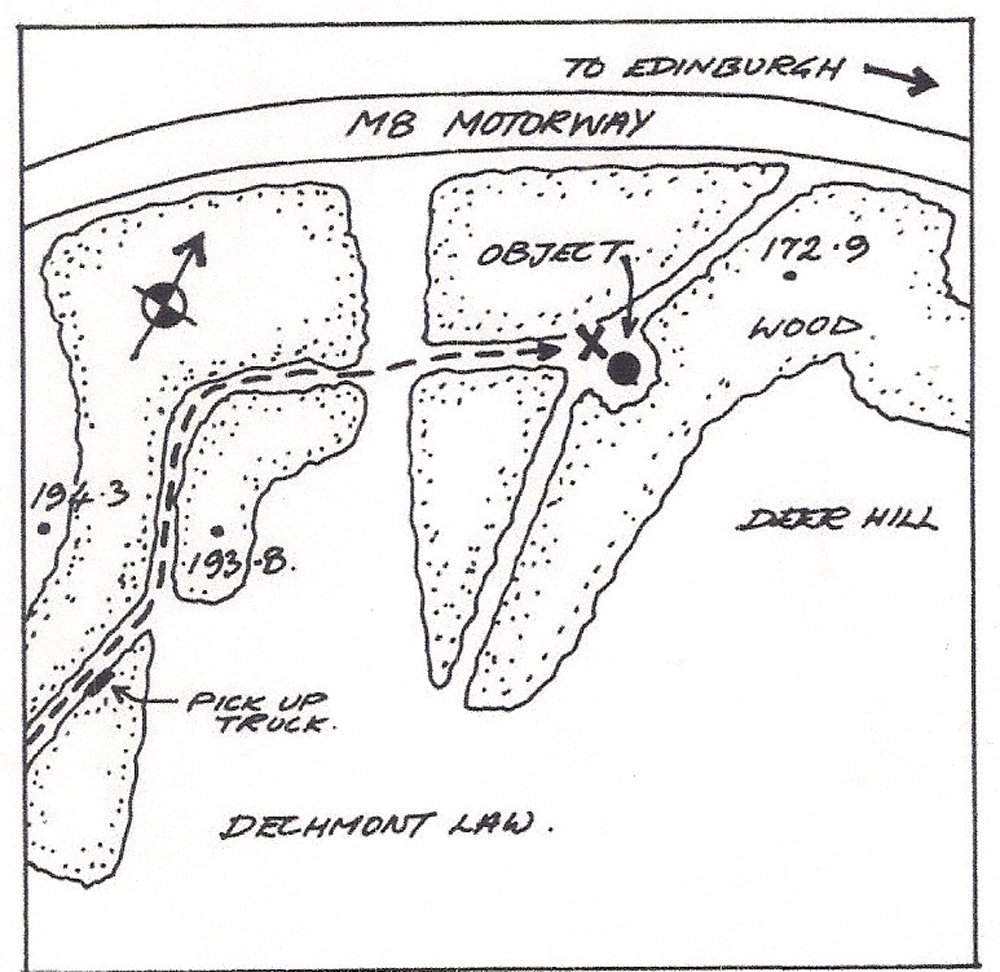 From black ball lightning, which occurs during thunderstorms, and seeing a mirage of the planet Venus to remote anti-tank helicopters, wheelbarrow bombs and earthlights causing a strain on the Earth's crust, fellow UFOlogists, astronomers, theorists, authors, scientists and researchers have hypothesised about Bob's experience.
There are suggestions Bob, who died in 2007, could have hallucinated from eating wild berries, from illness – or that the whole thing was a hoax.
But deep down, Malcolm, who will give a talk in Deans on the anniversary on November 9, strongly believes the most credible explanation is alien life.
"As a man who has spoken to hundreds of UFO witnesses over many years, none have convinced me so much as Bob Taylor," he said.
"His demeanour, his character and his overall persona came across as honest as the day is long. People often think the paranormal is a big joke, but the number of sightings in recent years has certainly increased.
"There have been many other astonishing UFO cases which have been recorded above the Scottish skies from small grey creatures spotted in a Fife wood to a hovering UFO which was photographed above Craigluscar Reservoir near Dunfermline. And that's before Bonnybridge (the site of many allegedly alien sightings and dubbed the UFO capital of the world). In the last 10-15 years, there have been about 300 sightings in Scotland every year – and I would class at least a third of these as bona fide sightings.
"We've done the checks with local and national airports, the Met Office, the MOD – these are certainly not aircraft. We always try to find a rational explanation before we go down the route of UFOs."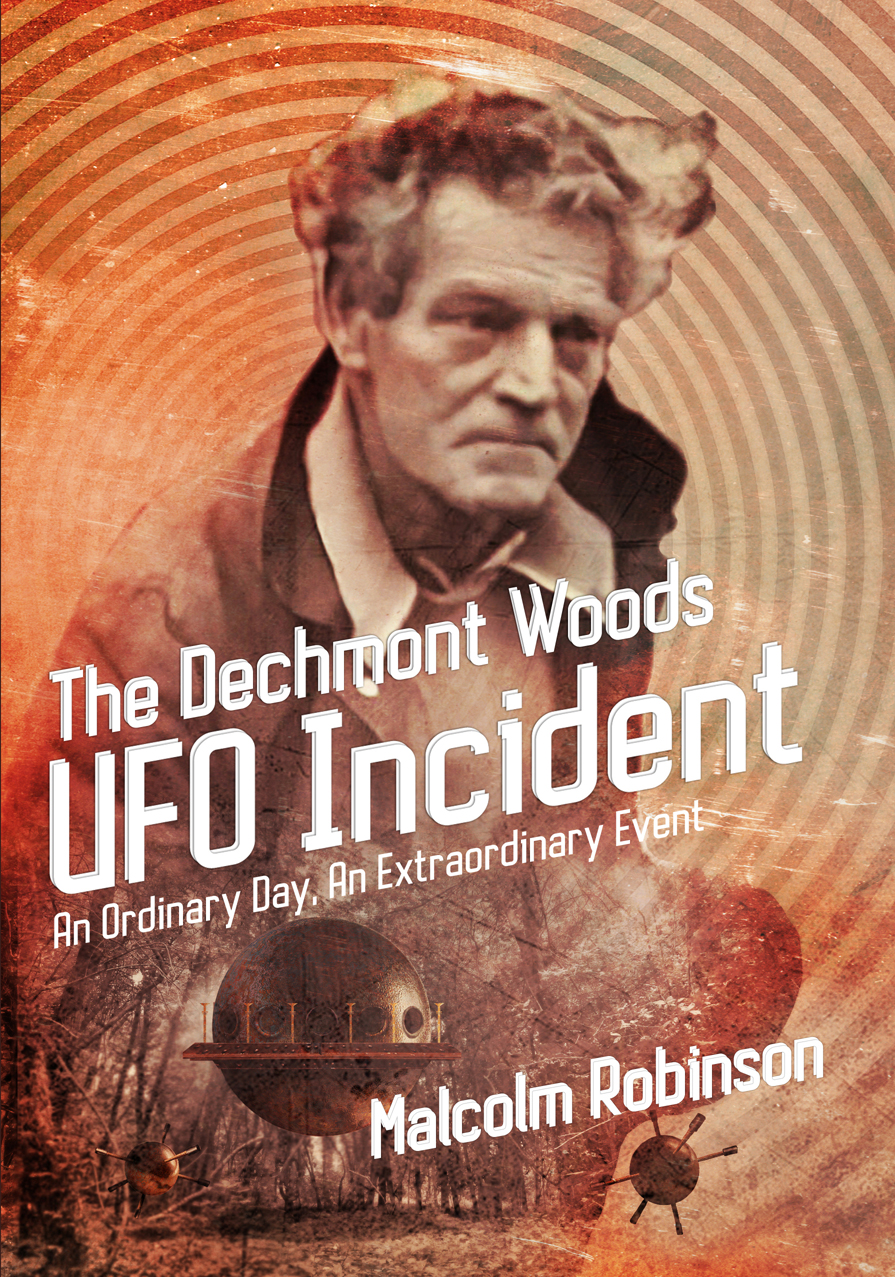 Malcolm, whose daughter Karen has followed in his UFO investigating footsteps, added: "The Dechmont Woods incident case is certainly not closed. It remains open until such times as something new comes along; a new theory perhaps that may shed some important new light on a mystery that has held a fascination not only for me, but for countless others as well.
"Robert Taylor passed away in 2007, but his story will live long into the future.
"One day, we might find an answer, but until then we'll keep searching. The evidence stacks up to there being something 'out there'. We just don't know what it is just yet."
The Dechmont Woods UFO Incident is published by lulu.com
---
Out of this world
Roswell
The grandfather of all UFO conspiracies, the Roswell incident, on June 14, 1947, is described by many as the catastrophic crash of an alien spaceship in the New Mexico desert. It's thought the US government supposedly retrieved the spacecraft and its aliens.
Aurora
Villagers in Aurora, Texas, saw a big flying ship "shaped like a cigar" crash into a windmill belonging to one of the local judges. It was April 1897, and this tiny town northwest of Fort Worth, became the 19th-Century version of internet famous for a brief moment as the only place in America with a UFO.
Bonnybridge
Hundreds of residents in Bonnybridge, Falkirk, claim to have seen flashing lights in the night sky amid claims of alien abductions, beginning in the winter 1992. The small town has been named the UFO capital of the world.
McMinnville
Long before the days of Photoshop, Paul and Evelyn Trent shot pictures of flying saucers outside their farmhouse near McMinnville, Oregon. The pictures were so dramatic, they were published by Life. These images have never been debunked.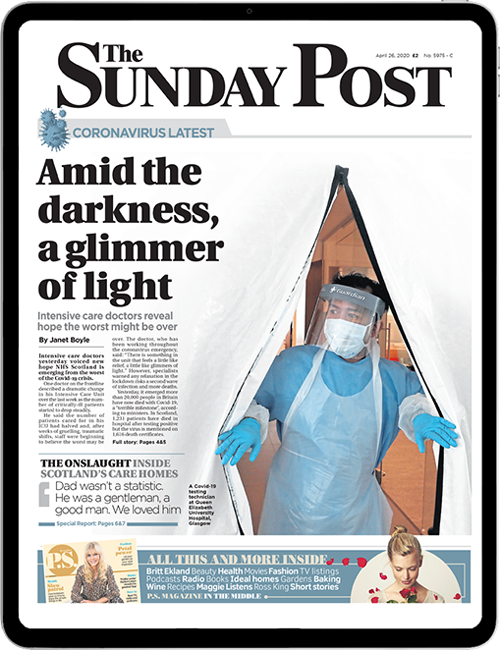 Enjoy the convenience of having The Sunday Post delivered as a digital ePaper straight to your smartphone, tablet or computer.
Subscribe for only £5.49 a month and enjoy all the benefits of the printed paper as a digital replica.
Subscribe