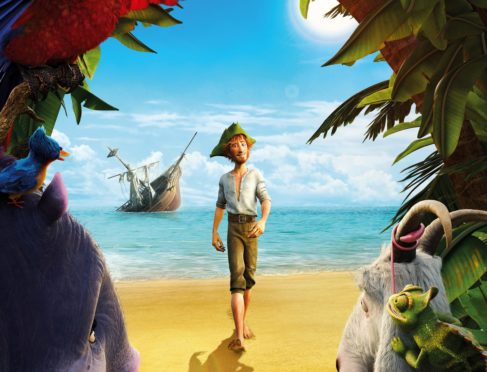 From Swiss Family Robinson to Castaway, Gilligan's Island to Lost, the story of castaways washed up on desert islands has intrigued us for centuries.
Three centuries to be exact, ever since publication of Robinson Crusoe, Daniel Defoe's landmark novel inspired by Scots sailor Alexander Selkirk, who spent four years and four months on the uninhabited island of Mas a Tierra – now known as Robinson Crusoe Island – in the South Pacific.
Next month marks the 300th anniversary of the book, which is second only to the Bible for number of translations, and Dr Gabriel Cervantes, from Glasgow University's School of Critical Studies, is one of the organisers for this summer's biennial Defoe Society meeting in York.
"The book was popular straight away," he said.
"There were seven printings in Defoe's time and 75 by the Romantic period. It has cannibals, isolation, travel, piracy, all wrapped up in moral binding.
"Coming to terms with a world that is run through with chance and uncertainty is one of the everlasting themes the book contains.
"Everyone has to deal with random things that happen which shape their life. In Crusoe's case it was a cold that nearly killed him, a shipwreck, finding a footprint, and so on."
An exhibition in Kirkcaldy examining the blurring of the lines between Selkirk's fact and Crusoe's fiction is also marking the anniversary.
Glasgow-based artist Roger Palmer opened his multimedia exhibition, Refugio: After Selkirk After Crusoe, yesterday at Kirkcaldy Galleries, situated just 13 miles from the Scottish privateer's birthplace of Lower Largo.
Roger made the arduous trip to Robinson Crusoe Island as part of his research.
"A two-hour flight from Santiago on a veteran eight-seater aircraft culminated in a sharp turn before landing abruptly on a cliff-top strip of tarmac," recalled Roger.
"Transfer to Bahia Padre was via pick-up truck on a steep gravel track with hairpin bends followed by an hour's journey on a small boat, passing tall cliffs en route to San Juan Batista, the island's only settlement.
"It reminded me of a mountainous Hebridean island but with steeper slopes and an enhanced sense of emptiness and isolation.
"I spent one day walking the 16km back from the airstrip to the village – a six-hour hike along sometimes vertiginous tracks culminating in a steep ascent and descent over the Mirador de Selkirk, his supposed lookout for passing ships and potential rescue.
"The return voyage included a possible shipwreck moment and after repeatedly struggling to disembark in heavy seas, all six passengers boarded the plane wet through."
Diana Sykes, director of Fife Contemporary, said: "Lower Largo is twinned with the island on which Selkirk was marooned, which was of course renamed Isla Robinson Crusoe in 1966, even though in the novel Crusoe is shipwrecked off a different coast.
"In Lower Largo, Selkirk's statue is believed by visitors to be of Robinson Crusoe and the local hotel is named the Robinson Crusoe."
At first, the trilogy of Robinson Crusoe books didn't list Daniel Defoe as the author and were purported to be autobiographies.
"This was common at that time," explained Dr Cervantes.
"In the early period of English fiction, even though it purported to be true, the audience would read it with a grain of salt but enjoy it nonetheless."
Defoe began writing fiction later in life, publishing Crusoe just 11 years before his death.
"He was bad with money and was trying to make more in a bid to invent himself as a gentleman of some sort, but he never pulled that off," Dr Cervantes continued.
"When he turned to fiction, it was to appeal to a mass audience.
"He wrote six novels in five years, a breakneck pace.
"He did make money but not enough to change his life, so continued to make virtue out of necessity.
"If you look at other English authors, you find their societies have a long history. The Defoe Society started in 2007 and one of the things that tells you he was never anyone's hero, but the group is growing more each year."
Dr Cervantes added: "By writing it in the first person, Defoe looked at the psychological effect created by isolation.
"Crusoe is one of the first maniacal wall builders of the world, yet still has this uncertain existence.
"It's relatable. When he finds the cannibals, for example, he says to himself, why should I bother them, who am I to judge them? What right do I have to think I'm greater than them?
"It's only when the cannibals go to eat a Christian man he decides that can't be and he and Friday kill all of them.
"Cultural relativity is a very enlightened idea, that none of us have the right to judge others.
"If you look out the window today, you will see the same problems.
"We have the capacity to tolerate others, but are mired in sectarian attitudes that produce the most horrific violence imaginable.
"That's another thing that keeps the book relevant today."
Refugio: After Selkirk After Crusoe, Kirkcaldy Galleries until June 23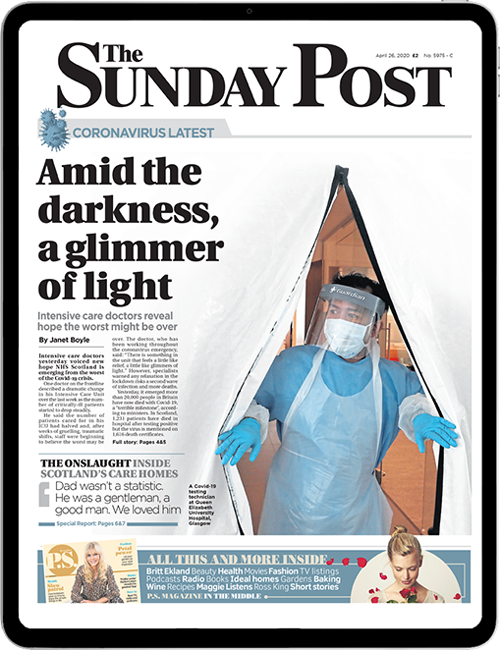 Enjoy the convenience of having The Sunday Post delivered as a digital ePaper straight to your smartphone, tablet or computer.
Subscribe for only £5.49 a month and enjoy all the benefits of the printed paper as a digital replica.
Subscribe