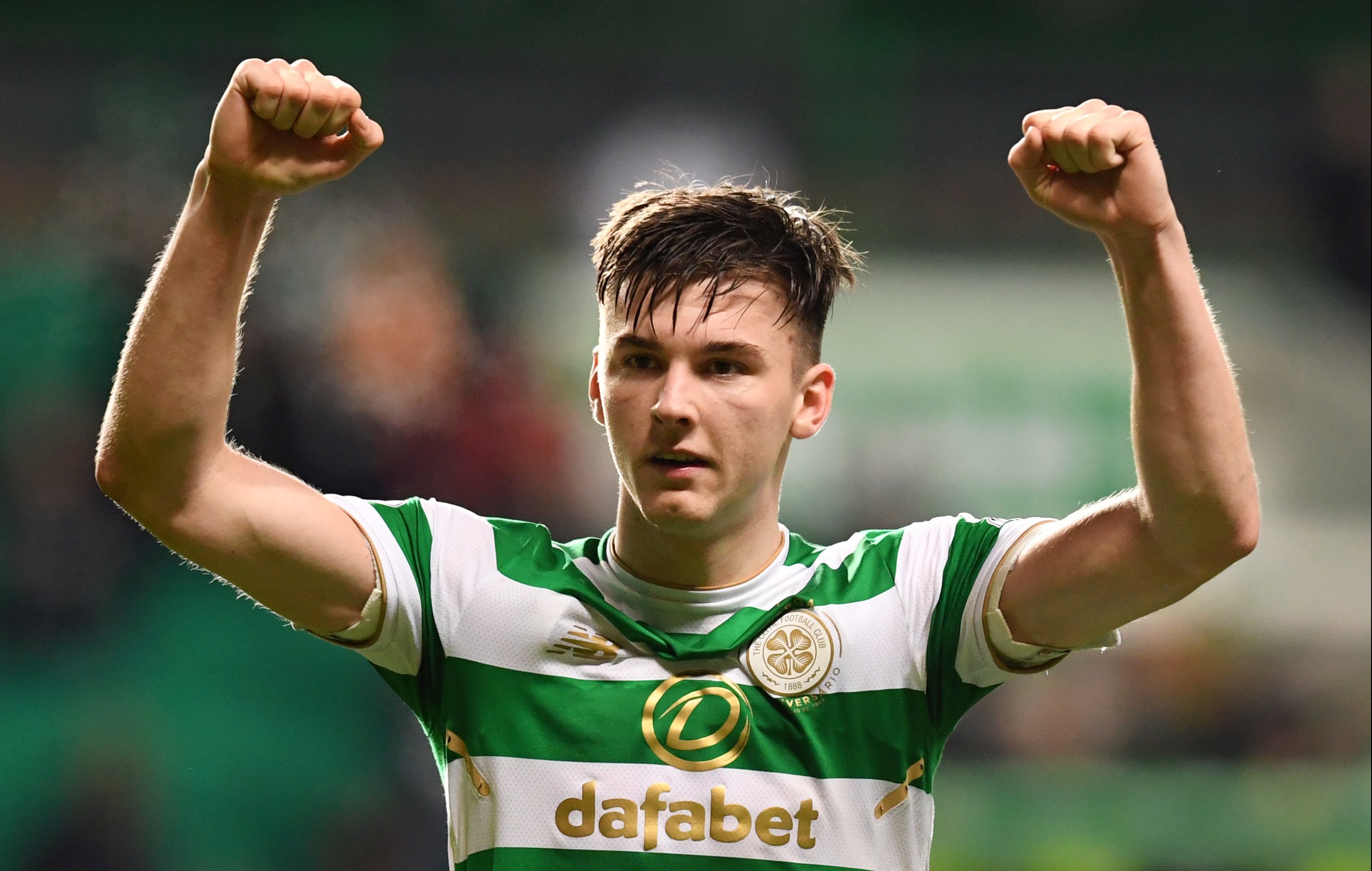 Former Napoli star Salvatore Bagni has urged Carlo Ancelotti to make a summer swoop for Kieran Tierney.
Celtic and Scotland defender Tierney is due to go under the knife following the Scottish Cup Final in a fortnight's time for double hernia surgery.
However, neither that, nor the Hoops' £30-million valuation of the 21-year-old, is likely to put off a host of would-be buyers, who believe Tierney has the potential to keep improving, much as Andy Robertson has done at Liverpool.
It is understood recent reports of Inter Milan interest are wide of the mark, but that Champions League qualifiers Napoli and their manager Ancelotti are admirers of Tierney's ability and athleticism.
Bagni, a team-mate of Diego Maradona in the Napoli side which won the Serie A title for the first team in the club's history in 1986-87, believes it is a situation to watch.
"Having followed the player for years, I think Tierney would be a great buy for Napoli, and wouldn't be surprised if a deal was to happen," said the former Italian internationalist, now a pundit in his homeland.
"Napoli are a team which is always associated with attacking football, and Ancelotti's first thought is to send his players out to get goals.
"In particular, he loves full-backs whose main strength lies in going forward.
"In this regard, Tierney would be perfect for their left side. He has it all. Great drive, pace, technique and high-quality delivery.
"For me, those assets would allow him to do well in Naples – and if he comes to Italy, I will be able to say I was among the first to focus on him."
Competition for the player is sure to be fierce, with Arsenal having been strongly linked with him all season.
Celtic, too, regardless of who is in charge of the side next season, will also be desperate to hold on to a talent who, having graduated from the academy, has already made 100 appearances for the first-team and is viewed as the future captain for years to come.
While Tierney will feature in the Cup Final before going under the knife, the decision of Timothy Weah to snub the showpiece in favour of playing for the US in the Under-20s World Cup has cut short his loan stay at Celtic.
The 19-year-old admits he will be "devastated" to miss playing in today's derby against Rangers, but has the consolation of knowing he has at least managed to do one thing in the game the President of Liberia failed to do.
"When I signed here, my dad (George, the aforementioned President and a former World Player of the Year and African Player of the Century) told me that the atmosphere was great," said Weah Jnr.
"He said that it was crazy here and that he would have loved to play for Celtic.
"And, of course, lots of people know about Celtic-Rangers. It is one of the most-historic derbies in world football. It is up there with the best.
"So to miss out on playing in this game, I am devastated.
"It is the one I've been looking forward to since I joined Celtic. I would have love to be involved.
"I watched from the bench last time was amazing, a crazy experience."