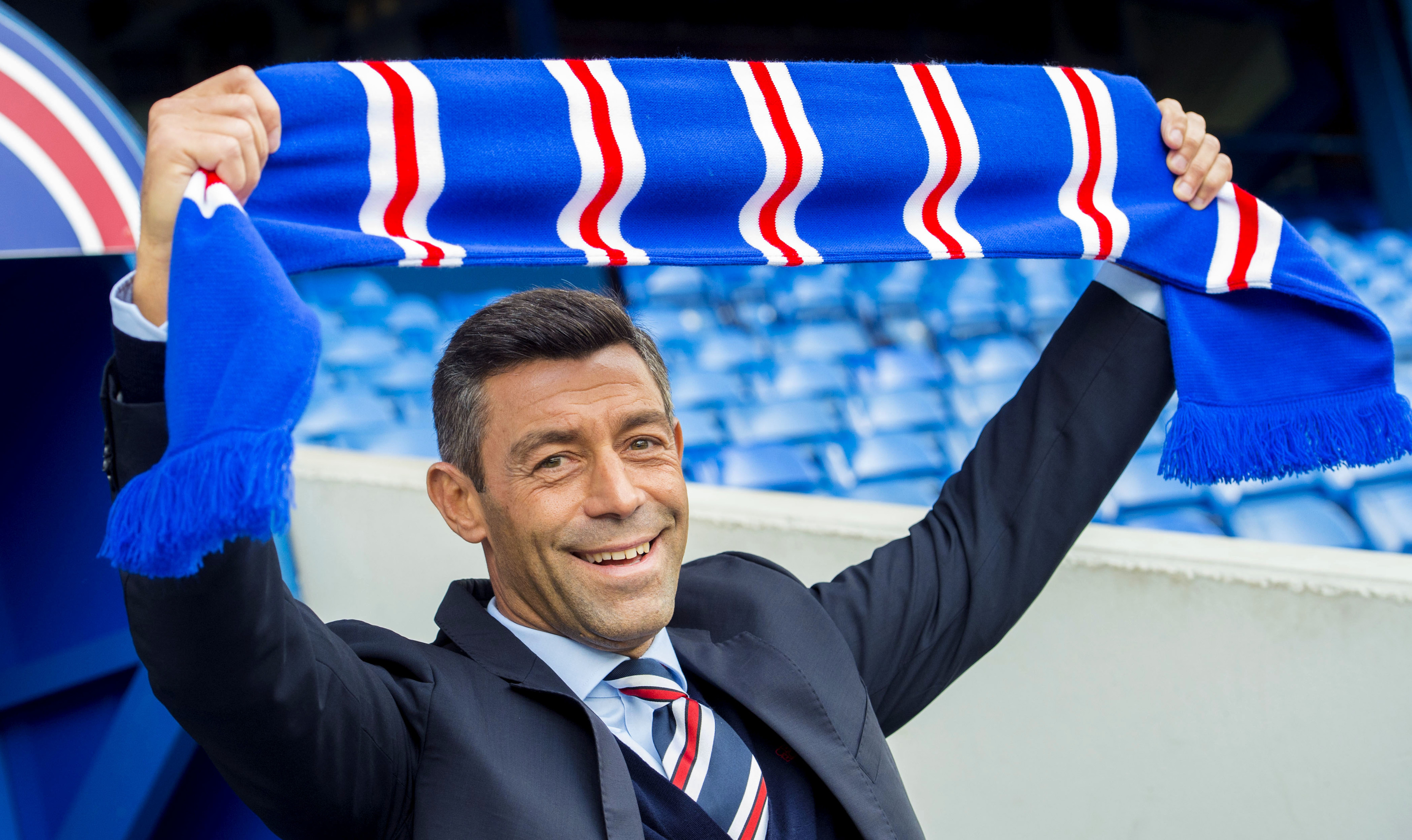 AFTER the shortest tenure in the club's 145-year history, Pedro Caixinha is no longer the manager of Rangers.
For many, he was the wrong appointment from the outset.
For others, he deserved the benefit of the doubt and the chance to put his stamp on the team he inherited from Mark Warburton back in March.
But it very quickly became clear the Portuguese was in the wrong movie, and last Thurdsay's parting of the ways was inevitable.
Here GORDON SMITH, himself a former Rangers player, gives his view of Caixinha's time in charge.
Appointment
Totally out of left-field, Pedro becoming manager of Rangers was difficult to understand.
I said at the time that if it worked out positively, the recruitment panel of Stewart Robertson, Graeme Park and Andrew Dickson would deserve great credit. Equally, that if they got it wrong, they would deserve tremendous criticism.
There's no avoiding the latter.
Expecting someone to come in from Qatar – albeit a man who had coached in a number of different countries – to make a success of being Rangers manager was a shot in the dark.
It has failed spectacularly, with most of the flak aimed Park's way.
There is a good reason for that. He is a close friend of Pedro Mendes, the former Rangers player now an agent, who represents Caixinha and pushed his claims.
I don't think it was a mistake Dave King was not directly involved in the process. He explained at the time he was comfortable delegating it to the panel because he trusted them to get it right.
So King is absolutely correct in stating that this time round, he will be more hands on.
This decision they simply must get right.
Tactics
His side's 5-1 thrashing by Celtic at Ibrox at the end of April, the final Old Firm derby of last season, was a result from which Caixinha never recovered.
The only positive was that it probably helped to convince the Rangers Board to give Pedro a big, big budget to spend over the summer!
That day the Portuguese coach showed a complete inability to take on board the lessons of the 2-0 loss to Celtic in the Scottish Cup semi-final just a few days earlier.
Graeme Murty, in his first spell in interim charge, had shown what could be achieved by altering the team's tactics when forcing a 1-1 draw away through countering Celtic's attacking threats.
What Pedro attempted that afternoon at Ibrox was something different altogether. The system he employed made his players look worse than they actually were – quite an indictment to level against any manager.
Over the last five years, Rangers fans have shown outstanding loyalty on the journey back from demotion to the lower leagues.
But that day was too much for many to stomach and Pedro was on borrowed time every day thereafter.
Recruitment
Whoever takes over at Rangers will have his work cut out to get the best from what looks an unbalanced squad.
Caixinha spent lots of money bringing in players – with markedly varying degrees of success.
Graham Dorrans is a good footballer with lots of top-flight experience, and there is no doubting the class of Bruno Alves.
Alfredo Morelos has scored goals, which he was brought in to do, and Daniel Candeias is decent enough.
Carlos Pena, though, hasn't justified his £2.5m fee. Eduardo Herrera and Fabio Cardoso likewise have not really lived up to the jersey.
Dalcio, the on-loan winger, has hardly been seen at all.
How these summer signings will react to the departures of the coaching team who brought them in remains to be seen.
Progres Niederkorn
Losing to the side from Luxembourg was not only the most embarrassing moment in Pedro Caixinha's time at Ibrox. It was the most embarrassing result in the entire history of the club.
With all respect to Progres, there was simply no way on earth they should have been able to knock Rangers out of the Europa League.
They are part-timers, they were fourth in their own domestic league at the time of the result, and had only scored one goal in continental competition before coming up against Caixinha's side.
Pedro didn't have all his summer signings in place, maybe. But that doesn't matter. He had more than enough weapons in his armoury to take care of this tie.
That he ended up photographed standing in a bush pointing his finger at angry fans was a sorry end to what had already been the sorriest of nights.
The End
Managers stand and fall by their results. In the case of Pedro Caixinha, however, I honestly don't think they were the main driving factors behind his sacking by Rangers.
Rather, I believe, it was his recent behaviour that made up the Board's mind that it was time to make a change.
He did a number of things which pointed to what, at best, was a lack of understanding about the requirements of the job and, at worst, was a man who had problems controlling his own actions.
The decision to banish Lee Wallace, Kenny Miller and Niko Kranjcar from attending last Wednesday's game against Kilmarnock was astonishing.
These guys, remember, are three of the five men he named as his captains earlier in his stay.
Miller had also been exiled to Brentford with the Under-20s when the first team had an important league game at Hamilton.
Kenny's agent, David Baldwin, stated publicly that he felt it was a "disrespectful" way to treat a player who had given so much to the club over the years.
It was hard to disagree, and I know from first-hand experience what a great professional Kenny is.
In a different way, Pedro's decision to square up to Scott Brown at half-time in the last Old Firm game was equally disturbing.
That is just not the way a manager of Rangers Football Club should behave.
It's a huge job and it comes with the requirement to carry out all duties with dignity and grace.
Had Caixinha needed any guidance, all he had to do was take a look across the city to Celtic Park where Brendan Rodgers has embraced the traditions of the post, and of the Old Firm fixture itself.
It is too late now for Pedro. His time in charge is over.
I am positive that whoever succeeds him will not behave in the manner, or make as many outlandish comments, as Pedro Caixinha.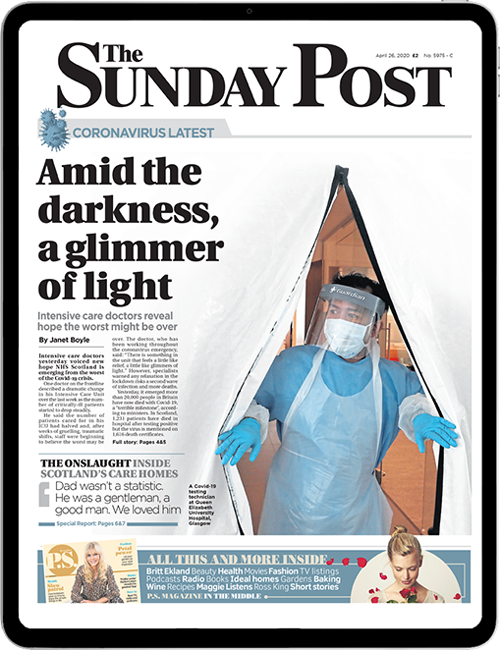 Enjoy the convenience of having The Sunday Post delivered as a digital ePaper straight to your smartphone, tablet or computer.
Subscribe for only £5.49 a month and enjoy all the benefits of the printed paper as a digital replica.
Subscribe