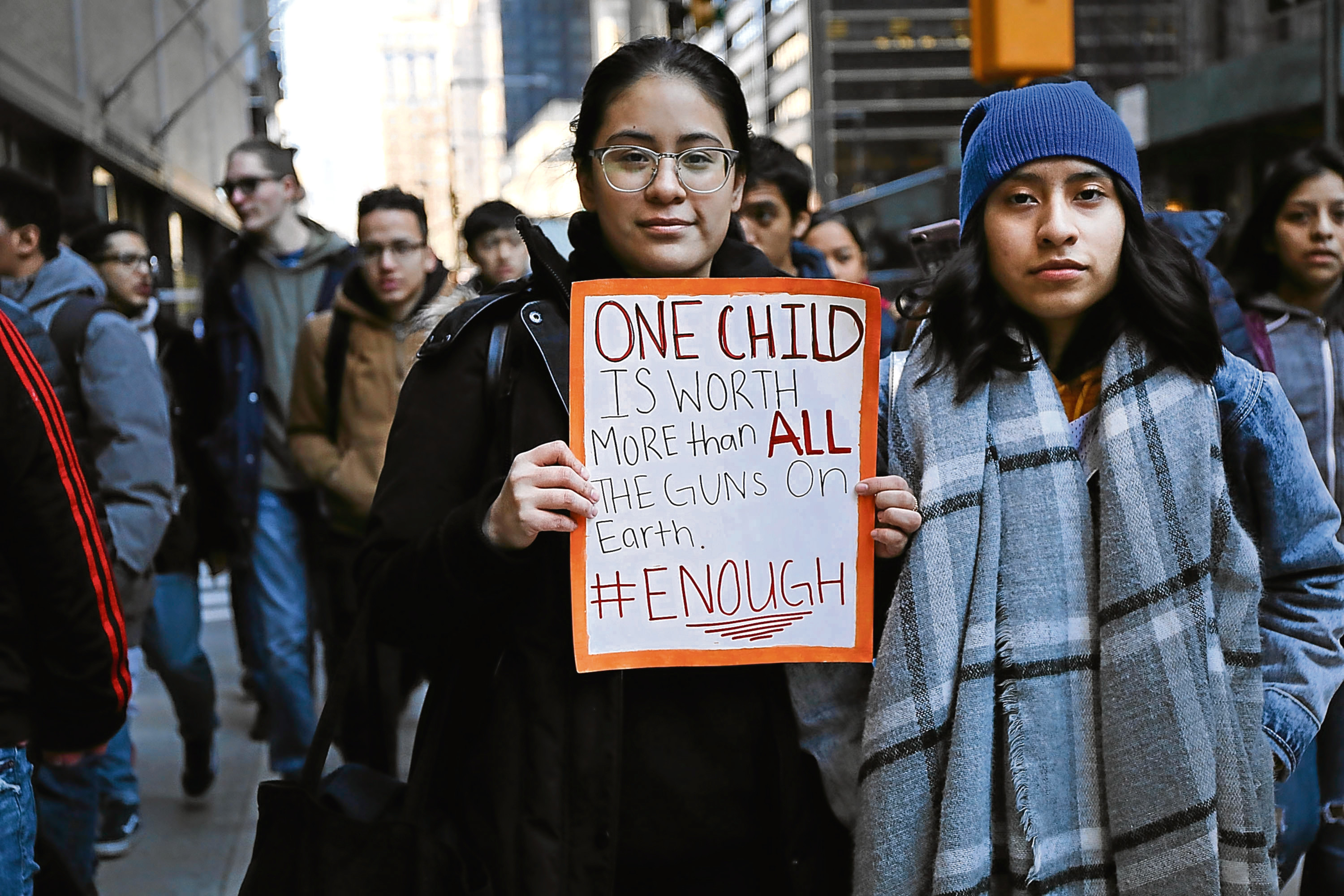 IT'S hard to believe it's now 22 years since the world was rocked by the deaths of 16 children and their teacher at Dunblane Primary.
Following the tragic events of March 13, 1996, a campaign was launched to tighten up domestic gun laws and, thank God, there has never again been such an appalling mass shooting on these shores.
Across the Atlantic, it's another story.
There have been so many tragedies that it's tough to keep count.
Last year alone, more than 15,500 people were killed by guns in the US.
Many more have been injured. Toddlers shooting their mums with loaded firearms, teachers unwittingly injuring themselves, and countless incidents of the drunk and drugged-up hurting themselves and others.
Still, among US politicians, there's either stubborn indifference, or a sense of hopelessness, fearing nothing can be done to break the powerful National Rifle Association's stranglehold.
And yet there's hope, not that it's coming from the establishment which has lost all credibility over the issue.
This sense of optimism instead stems from young students who have taken a stand since last month's shooting at Stoneman Douglas High School in Parkland, Florida when 17 people lost their lives.
VIDEO: Dunblane survivors send powerful message to Parkland students on anniversary of tragedy
Classmates vowed there and then that the madness had to stop.
Listening to these passionate, articulate young men and women is deeply moving. They are a force to be reckoned with.
Last week, thousands of students all across America walked out of their classes in a show of solidarity.
From these small beginnings, a mighty movement is growing stronger every day.
It is winning support around the globe, but particularly in Scotland, as some of the people most affected by what happened in Dunblane 22 years ago are offering their wholehearted backing.
A powerful video message, #neveragain Dunblane, features parents who lost children, and siblings who lost brothers and sisters, including Jack Crozier, whose sister Emma was killed, and Ali Ross, who lost her sister Joanna.
Ali's toddler son William also appears in the video, as well as her mum Pam.
It should be essential viewing for every pathetic politician in the USA who has failed to do anything to change the gun laws.
I know the Ross family and I could not be more proud of them, or honoured to know them.
This tipping point must spark a long-overdue change in the relationship Americans have with weapons that kill.
People are holding their breath, waiting for the next attack. It has to stop.
I sincerely hope the efforts of those in Dunblane, and also in the USA, will bring about the change necessary so that pupils no longer feel afraid to go to school.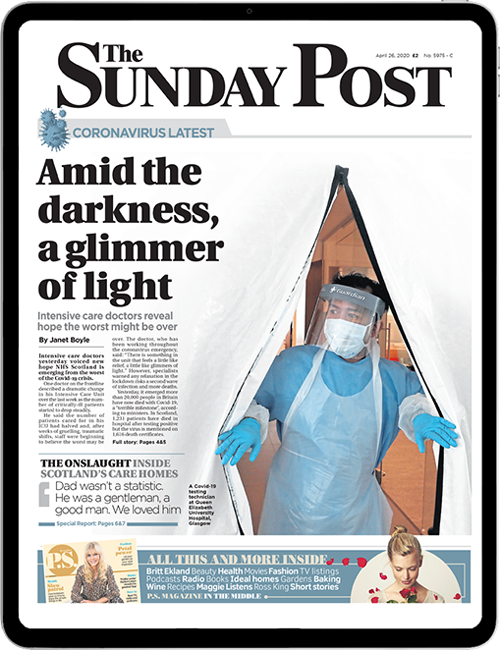 Enjoy the convenience of having The Sunday Post delivered as a digital ePaper straight to your smartphone, tablet or computer.
Subscribe for only £5.49 a month and enjoy all the benefits of the printed paper as a digital replica.
Subscribe