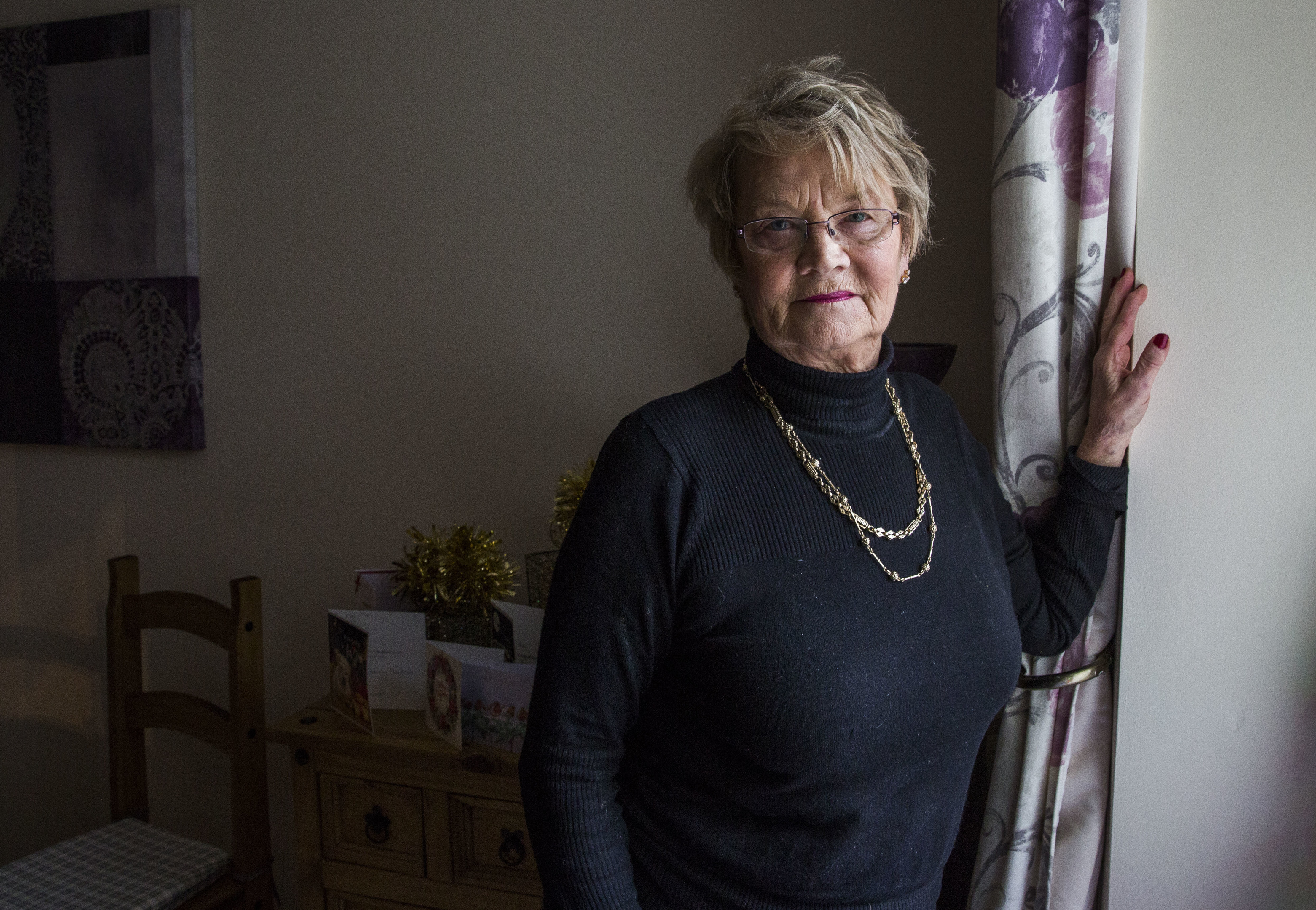 A gran has been fined £200 by council officials after putting litter in a street bin.
Margaret McWhirter was hit with the fine after placing a couple of old birthday cards and a specs case in the bin.
Nine days later, litter inspectors from Dumfries and Galloway Council arrived on her doorstep to accuse her of fly-tipping.
They issued the stunned 71-year-old with a £200 penalty notice and told her that it could climb to £40,000 if she didn't pay up.
Margaret, from Stranraer, Wigtonshire, had tidied out her car, which was parked outside her house, and put the rubbish in a litter bin on the opposite side of the road.
She said: "I was stunned to be hit by a £200 fine for being tidy.
"I was shaken when two council officials arrived at my door and delivered the fine.
"They had gone to the trouble of tracing me from my birthday cards.
"I was warned that if I did not pay up I could be hit by a £40,000 fine.
"Getting this fine stunned me.
"So many people have told me not to pay it. They also feel it is unfair."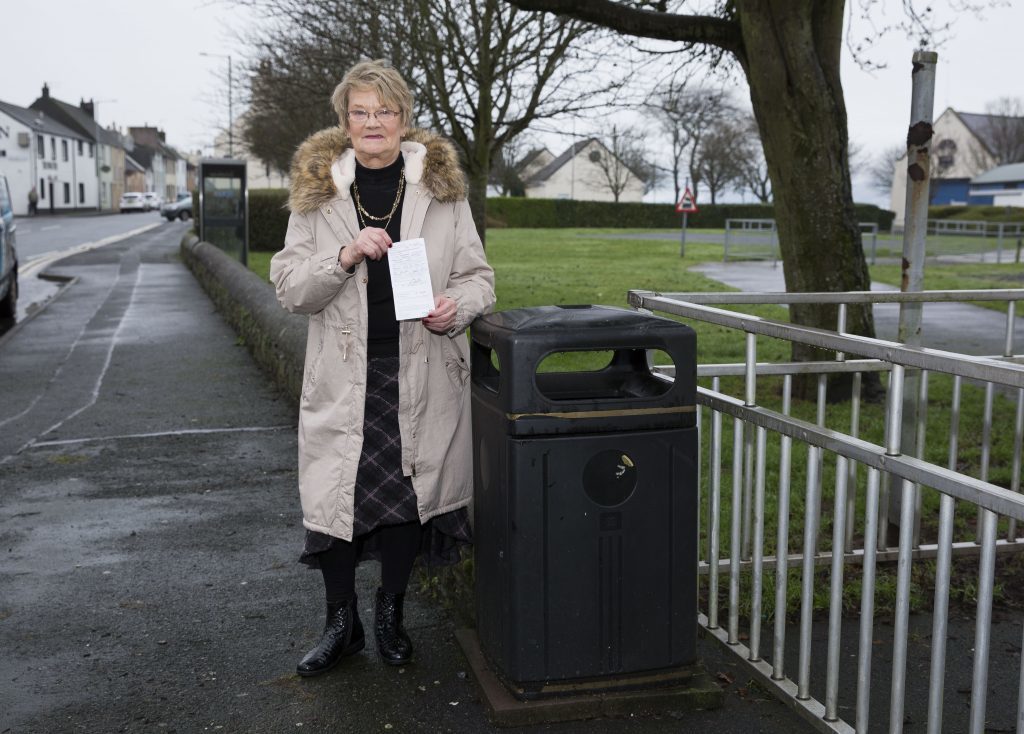 The penalty notice says Margaret is being fined for "depositing household waste in a street litter bin".
But she said: "I later told the council that the stuff I was disposing of was not domestic as it was in my car. But they replied that it was too late to appeal and I had no choice but to pay."
Earlier in the day, Margaret had helped clear leaves from her street and disposed of them at the dump .
Margaret's plea for clemency is being supported by councillor Willie Scobie.
He said: "I have never heard of anything like it my life.
"I appealed to Dumfries and Galloway Council to dismiss the fine but they refused. I believe she should take it to court and that a sheriff would dismiss the case.
"Margaret is a good citizen of this town. I have known her since we went to the same school here.
"She and her sister Morag have spent much of the week baking for a big community dinner in the town."
Sunday Post View: Litter zealots being laughed at up and down the country
Solicitor Austin Lafferty said: "I don't know the procedural history of her appeal, but I imagine the adjudicator believed it was household waste.
"Unfortunately many people are unaware of the stringent laws on rubbish and recycling that apply nowadays.
"People are recommended to inquire at their local council or go on the Dumb Dumpers website to get more information. Do not to assume you can put any rubbish anywhere.
"Margaret didn't deserve to be punished, though.
"She is a citizen with the community's welfare at heart and did not mean to make a mistake.
"Indeed, she may not even have made a mistake at all."
Dumfries and Galloway Council's website states that illegal dumping of rubbing or waste on land not meant for that purpose is illegal.
It is run by the council's Community Safety team.
Derek Crichton, director of communities at Dumfries and Galloway Council, said the matter was being looked into.
"In this circumstance we appear to have been pretty vigilant," he said. "Clearly we need to review the circumstances with a view to consider taking a more sympathetic position. We will learn lessons from this in terms of the definition of fly-tipping."
A spokesman for Cosla, which represents Scottish councils, said: "Scotland's Councils are committed to recycling and in the main there is a positive response from the public."
The legal definition of fly-tipping is the illegal dumping of waste from a bin bag of household rubbish to large quantities of tyres or construction waste.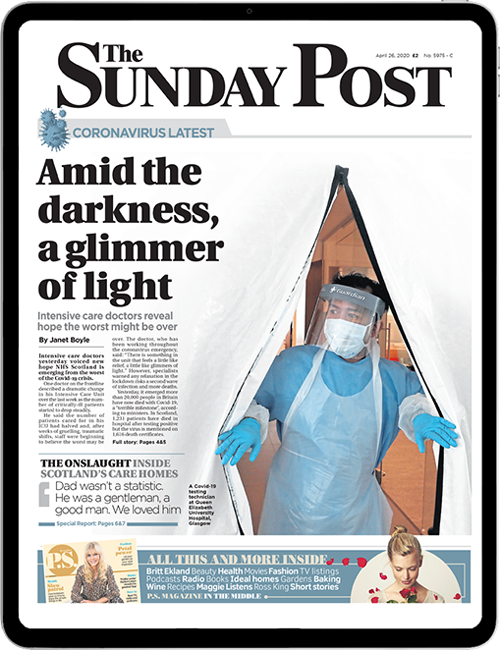 Enjoy the convenience of having The Sunday Post delivered as a digital ePaper straight to your smartphone, tablet or computer.
Subscribe for only £5.49 a month and enjoy all the benefits of the printed paper as a digital replica.
Subscribe