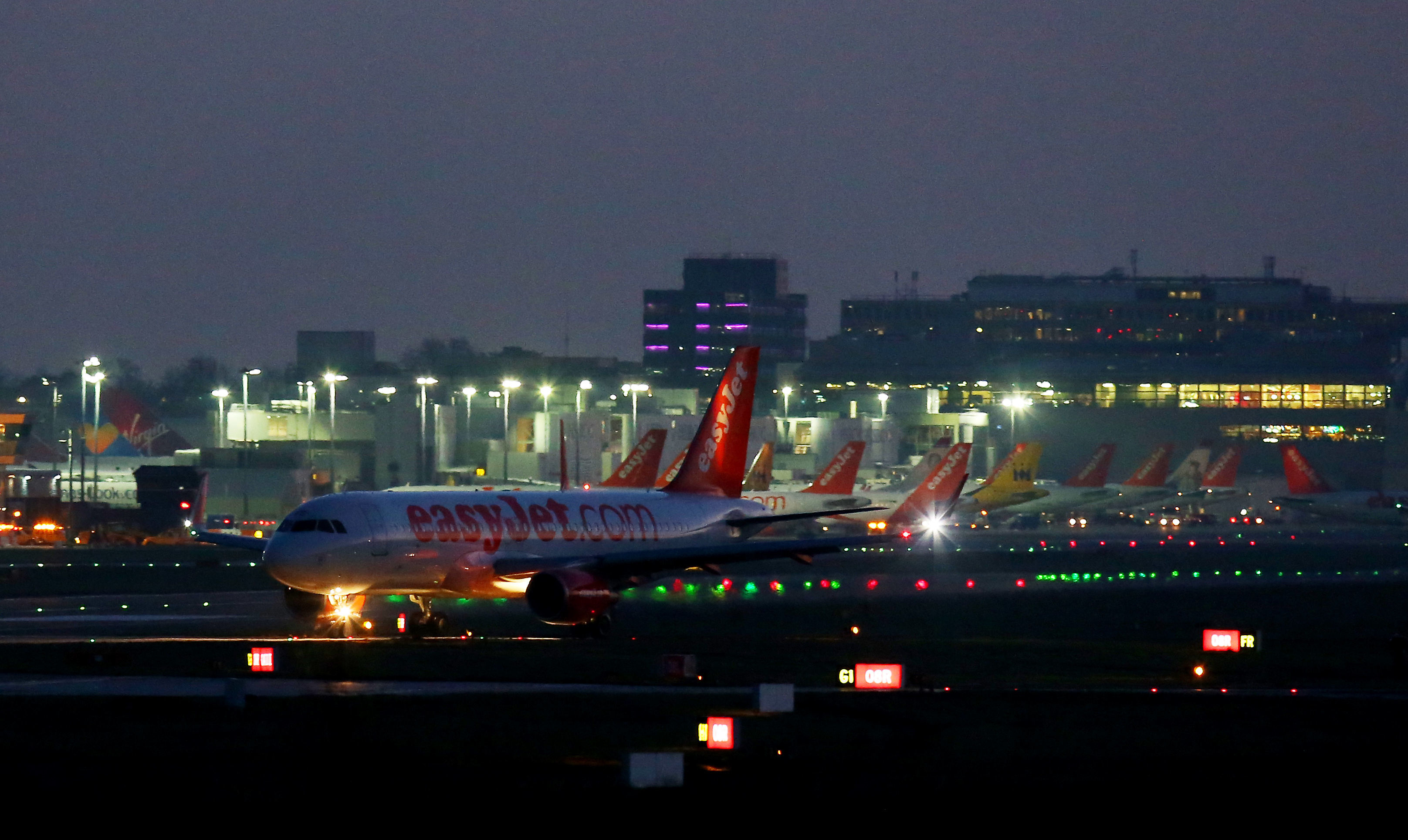 A RUNWAY affected by drones flying inside its perimeter reopened this morning at 6am. 
After being shut down on Wednesday night due to drones flying inside its perimeter, military equipment is now being used to stop further drone disruption.
Gatwick Airport transport secretary Chris Grayling insisted passengers are safe despite the operator not being caught.
Police were engaged in a cat and mouse hunt for the perpetrator on Thursday, but said "each time we believe we get close to the operator, the drone disappears".
Mr Grayling said there had been around 40 sightings of what were thought to be a "small number of drones" while the West Sussex airport was closed.
He would not give details of what measures had been put in place, but told BBC Breakfast some of them were "military capabilities", adding: "There are a range of measures which are there today which should give passengers confidence that they are safe to fly."
More than 120,000 passengers were unable to either take off or land at the airport on Wednesday night and Thursday.
---
Read more: Gatwick drones: Train operator offers free travel between Edinburgh and London for those affected by airport closure
---
A further 126,000 are due to travel on Friday, but 145 out of the scheduled 837 flights have already been cancelled as aircraft are out of position and the airport's operations are restricted to just a few departures and arrivals per hour.
Pilots' union Balpa said it understood detection and tracking equipment had been installed around Gatwick's perimeter and that if the drones reappear the airport will close again.
General secretary, Brian Strutton, said: "It is up to the relevant authorities to decide whether it is safe to re-open Gatwick given that the rogue drone is still around and may be expected to fly again.
"Balpa is not aware that any special advice has been given to pilots operating into or out of Gatwick and so we have this morning ensured that all our UK pilots have Balpa's advice on what to do if they see a drone while flying.
"Balpa remains extremely concerned at the risk of a drone collision. It is possible that the rogue drones may go undetected around the perimeter or could obstruct the flight paths outside the immediate detection zone.
"Given this continuing threat we have this morning issued our advice to pilots about steps to be taken if a drone is sighted."