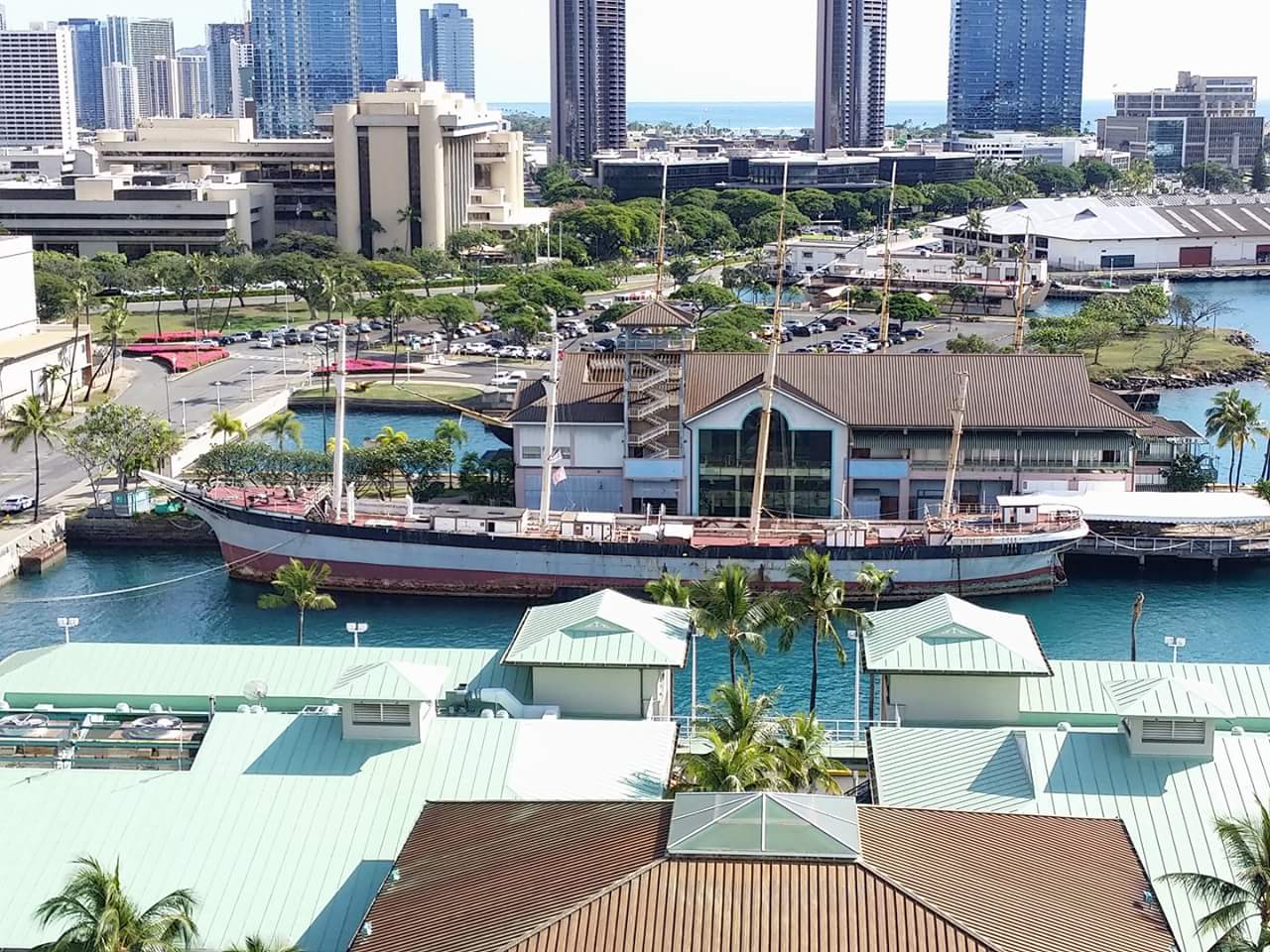 A 140-year-old Clydebuilt ship currently moored in Hawaii is to be put up for public auction by the island's Department of Transportation, leading to an emergency appeal to help bring her home to Scotland.
Built at the Russells yard in 1878, the Falls of Clyde is the world's only remaining four-masted sailing ship.
Described as a 'survivor' by preservation groups, it had a working career spanning several decades, sailing the world before settling on the North American Pacific coast.
Rescued from potential sinking on numerous occasions, plans had been put in place by a Glasgow-based non-profit group to bring the ship home.
But the ship's deteriorating condition has led to island authorities putting the Falls of Clyde up for sale.
The ship, docked in Honolulu, had been maintained by the Friends of Falls of Clyde group, but was impounded by the Hawaii Department of Transportation (HDOT) Harbours Division in 2016 over rent issues for its mooring.
In December 2018, the vessel began taking on water in the stern through a hole in the stern ballast tank.
It was patched, but in early January 2019 the vessel began to list heavily to port due to another hole.
Later in January, the HDOT say they observed the vessel beginning to sink, with multiple holes and cracks in the hull having to be mended.
A notice from the HDOT said: "It is evident the vessel is deteriorating due to the lack of proper maintenance.
"The condition of the vessel is at a critical point which jeopardises the vessel's ability to stay afloat and threatens the safety of Honolulu Harbour.
"For more than a decade, HDOT has supported the Friends of Falls of Clyde and its supporters on numerous attempts to raise funding and repair the vessel, all of which have been unsuccessful.
"HDOT is moving forward with the auction proceedings, in part, to protect Honolulu Harbour, which is vital to the shipping and cargo industry delivering items such as food, medicine and supplies to the state.
"Hawaii imports more than 80 percent of all goods consumed by residents and visitors, and of that, more than 98 percent flows through Honolulu Harbour and the hub and spoke commercial harbour system."
Last year, David O'Neill of the Save Falls of Clyde International campaign told The Sunday Post about his ambitious plans to bring the ship home and raise funds to put her back into seagoing condition.
In response to the news of the auction, he issued an appeal to Scottish politicians to help secure the ship's future.
He said: "This announcement could be the final nail in the coffin for Scotland's global claim, to be leaders and innovators in education, carbon free shipbuilding technologies, maritime heritage, culture, fairtrade, community and social development.
"This project offered an opportunity to show the world what we are capable off, by taking a 19th century Clydebuilt vessel and showing the world that Clydebuilt still means Clydebuilt.
"That we have the capability of taking a 140-year-old sailing ship survivor and rebuilding her with the latest technologies Scotland can offer. Hydrogen engines, solar sails, wind power and battery storage, all in a ship that will be self sustaining."
He added: "This project offered life changing opportunities for jobs, tourism and opportunities for the third sector.
"We were looking to offer places onboard for kids who volunteer in their community, showing their willingness to be good citizens and members of Scotlands social society.
"I still ask for support to save this ship and ask parliamentary representatives from both parliaments to act before it is too late."
In a post on Facebook, Mr O'Neill added: "We are all deeply saddened but not surprised at the actions of the Honolulu Harbours Dept, by putting the 'Falls of Clyde' up for disposal by public auction.
"We have tried desperately to get any response from harbours since early January, unfortunately, none came.
"Last Friday, a meeting was called at the harbours office, where our representative was only invited to attend by the current owners – Friends of the Falls of Clyde (FFOC).
"During that meeting one of the points raised was that harbours department stated that they would listen to any concrete proposals offered to avoid having to go to auction.
"We have offered a copy of a letter from Sevenstar Yacht Transfer, committing to continue to work with us and offer a new lift date, however, yet they continued to ignore any attempts to contact them."
The group added that they have "come too far to walk away" and said they would launch an emergency appeal to help save the ship.
Potential bidders have been invited to view the vessel next Friday, with bids to be received no later than February 28 at 11am Hawaiian time.
Bids will be publicly announced later that day.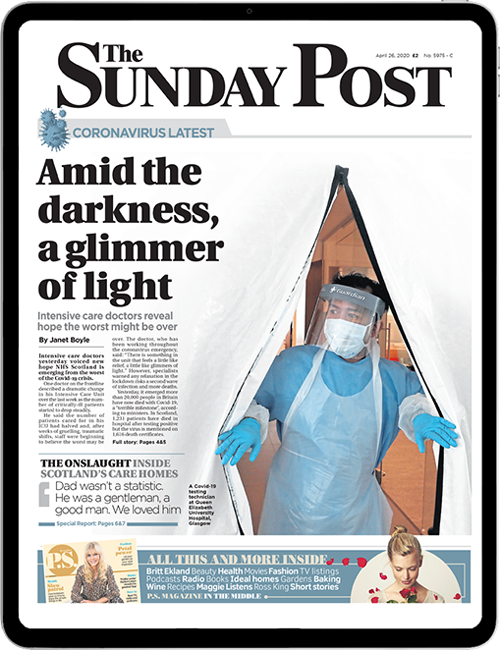 Enjoy the convenience of having The Sunday Post delivered as a digital ePaper straight to your smartphone, tablet or computer.
Subscribe for only £5.49 a month and enjoy all the benefits of the printed paper as a digital replica.
Subscribe