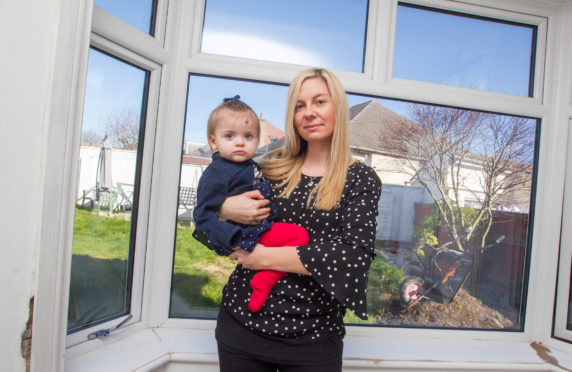 Mum-to-be Jen Baillie thought it would be a good idea to have new windows installed in time for her first baby arriving last winter.
She was seven months pregnant but decided to go ahead in November 2017 after being advised by glazing firm CR Smith that the improvements would only take about six days to complete.
However, her daughter Lily-Rose is now 14 months old and the windows still haven't been properly finished.
"There have been so many ongoing faults. It has been unreal," complained Jen, 35, from Dundee.
"We have had more than 40 visits from CR Smith since this all started and I am sick to the back teeth of it."
Jen, who works as a research manager at the £80 million V&A Dundee design museum, said the double-glazing saga became even more stressful after her baby became unwell with an allergy after being born three weeks early and then Jen herself got ill.
"I was also very sick after catching an infection that developed into sepsis," she said. "Having workmen coming and going at the house all the time while I was recovering was hardly the best of situations."
Jen and her partner Grant Lesslie took a £10,000 personal loan with Hitachi to pay for replacement windows in three of their detached bungalow's rooms.
"We went with CR Smith because they have a good name and have been around for a long time," said Jen.
"They had also done the windows at the house more than 30 years ago and they had lasted well. They weren't the cheapest firm to go with but we thought we were paying for quality."
It soon became apparent that the job was not going as they would have liked. Jen and Grant had to ask CR Smith to come back out repeatedly as they were unhappy with the joinery work in particular.
"There were so many workmen coming and going that it ruined my maternity leave," said Jen. "Then when I did return to work it was a real hassle arranging for someone to be at home for tradesmen arriving to try and fix this.
"What really concerned us was that it was the same workmen who kept coming out so we ended up in a vicious circle of one poor job after another."
Jen said the back bedroom windows were replaced three times but the joinery work was substandard. "Different types of wood were used for the edging and sills that didn't match and didn't fit, and the brickwork is clearly visible underneath," she said.
"Despite a number of different managers from CR Smith coming out for a look, nothing seemed to get fixed properly," she said.
At the end of her tether, Jen asked Raw Deal for help and we asked CR Smith to look into the matter. It wasn't long before one of the company's directors stepped in. He visited Jen and Grant to iron out the long-standing issues.
As a result, the couple had an independent survey done and have now been told that the outstanding work will not only be completed to their satisfaction but that a price reduction will also be offered by the company.
CR Smith said: "Our solicitors have been liaising with Ms Ballie and have outlined our proposals to her based on their mutual correspondence."
Jen said she is relieved that the 16-month drama is at last drawing to a close.
"Raw Deal has been a huge help in getting us to this stage," she said.
"This was such a comedy of errors that we thought that it might never get properly resolved."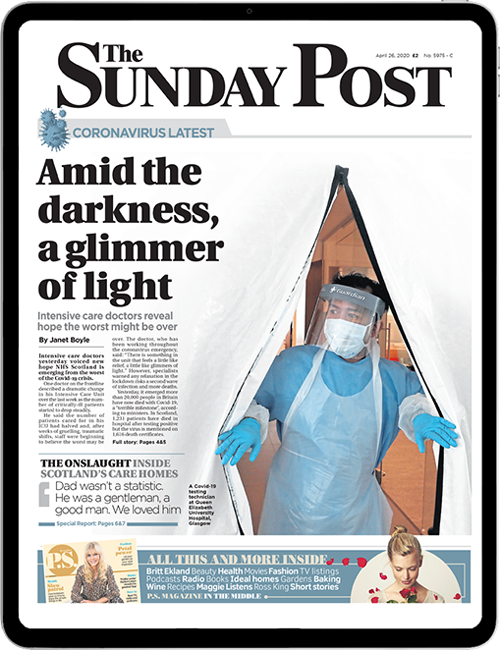 Enjoy the convenience of having The Sunday Post delivered as a digital ePaper straight to your smartphone, tablet or computer.
Subscribe for only £5.49 a month and enjoy all the benefits of the printed paper as a digital replica.
Subscribe