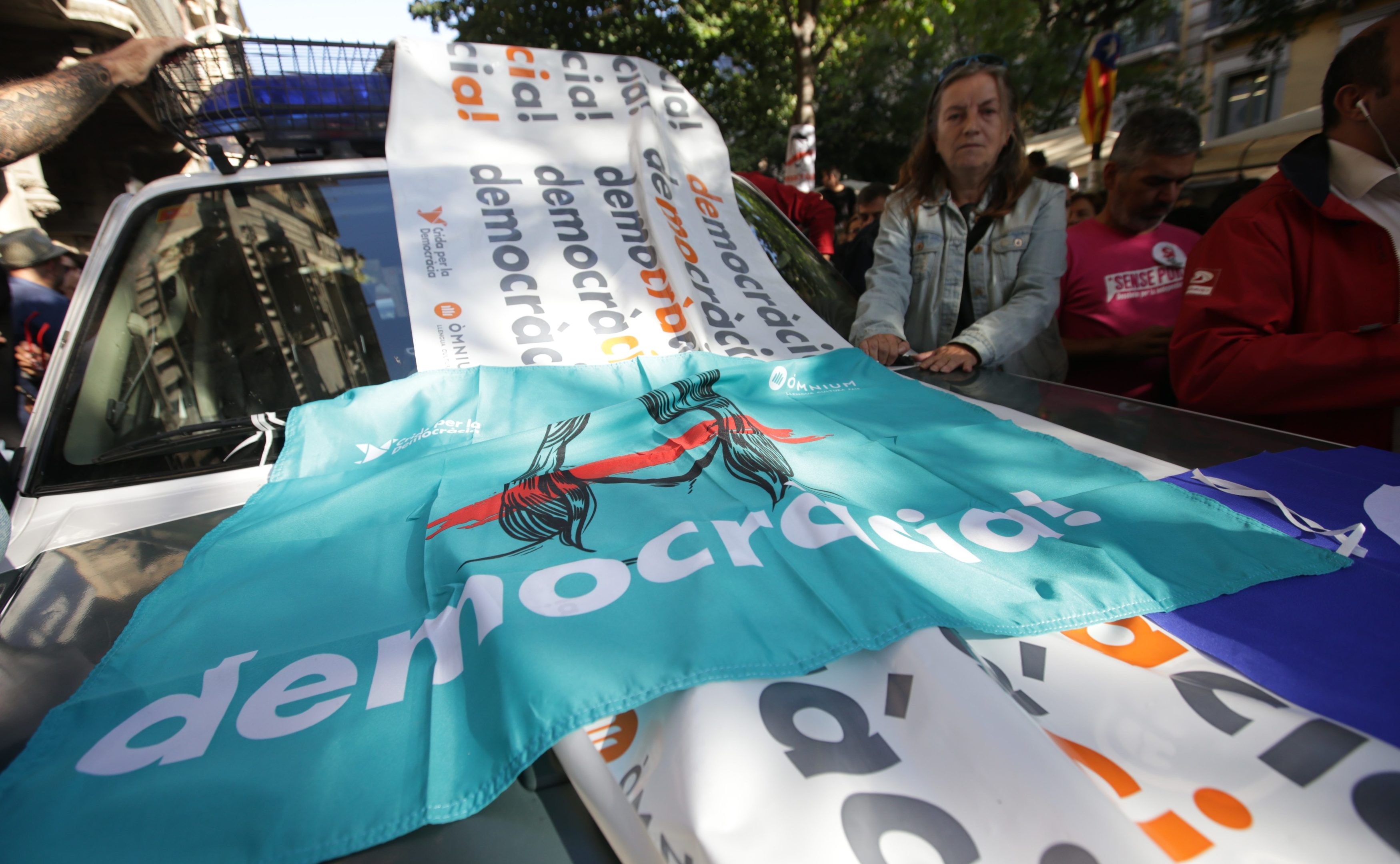 SPANISH police have arrested 12 people in raids on offices of the regional government of Catalonia as a crackdown intensifies on the region's preparations for a secession vote that Spain says is illegal.
Wednesday's raids mostly targeted the region's economic and foreign departments as Spanish authorities worked to halt all preparatory moves for the planned October 1 referendum, it was reported.
Hundreds of people gathered to protest against the raids and shout pro-independence slogans outside offices in the region's capital, Barcelona.
The Catalan regional government confirmed Josep Maria Jove, secretary general of economic affairs, was among those arrested.
Police and judicial authorities would give no details on the operation, saying a judge has placed a secrecy order on it.
SNP ministers give backing to referendum on Catalan independence