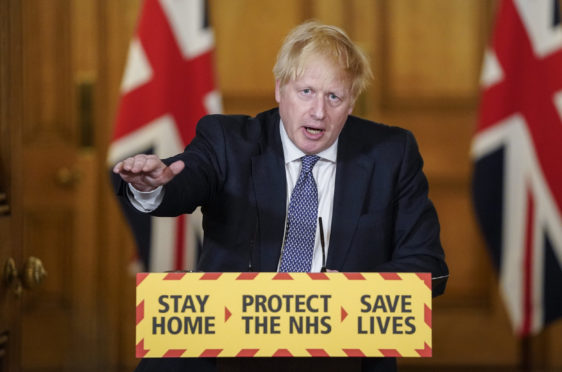 There was a very welcome, almost audible, sigh of relief, heard right across Scotland on Friday, when after 10 weeks of lockdown, Scotland emerged blinking into the sun.
All well and good, especially if like me, you like an occasional game of golf and wouldn't mind being able to invite another household over for a socially distanced outdoor swallie! But not so great if you fear the onset of a catastrophic global recession and are worried sick about your business ever being allowed to open again.
The relaxation is fine as far as it goes but I am not alone in thinking more could and should be done to kickstart the economy.
Starting with halving the highly controversial and business-punishing two-metre social distancing rule to one metre – which is the minimum distance deemed safe by the World Health Organisation, the global authority on Covid-19.
This is the guidelines that many countries, including France and Singapore, already have in place. If two metres stays, the UK hospitality sector, which includes hotels, restaurants, pubs, clubs and live venues and clubs will be decimated, with job losses running into hundreds of thousands.
Most at risk will be smaller-sized units where a profitable 150 capacity restaurant, pub or club becomes a huge unsustainable lossmaker with a floor capacity of around 12.
Reducing the social distance demanded to one metre at least gives the owner or licensee a slim fighting chance to survive. Two metres? Absolutely no chance.
Meanwhile, we have NHS Test and Trace in England and Test and Protect, which is designed to test, track, isolate and support, in Scotland.
These programmes should not have been relaunched last week because they should never have been stopped in the first place. I'm sure when the inquiries begin we well learn exactly why the UK abandoned contact tracing while other countries were ramping it up.
Presumably, we simply did not have the capability to do it at scale. But why not?
It doesn't make any sense to me, and, quite apart from the questionable infringements these apps may pose to a person's human rights, they seem open to all manners of abuse.
Many people with no symptoms will be angry at those who have passed their details on to the authorities, without their knowledge. They may then be told they and their family have to be tested and self-isolate for a fortnight.
Of course, most people will do their duty, but, for those who don't, how will the self-isolating be enforced and policed?
Many people might be reluctant to self-isolate, especially if they don't feel ill. Other workers might be too eager to grasp an opportunity to stay at home for a fortnight and turn self-isolation into a very modern way of throwing a sickie.
It didn't work in Spain, they ditched their tracing app after a few weeks, and they had theirs in place at the height of the pandemic, not at the end.
Something just doesn't sit right with me about this at the moment, and I remain far from convinced that the best way to open up is to pull the shutters down further.
Maybe, just maybe, it's now time we started listening a little less to the scientists, and a little more to business.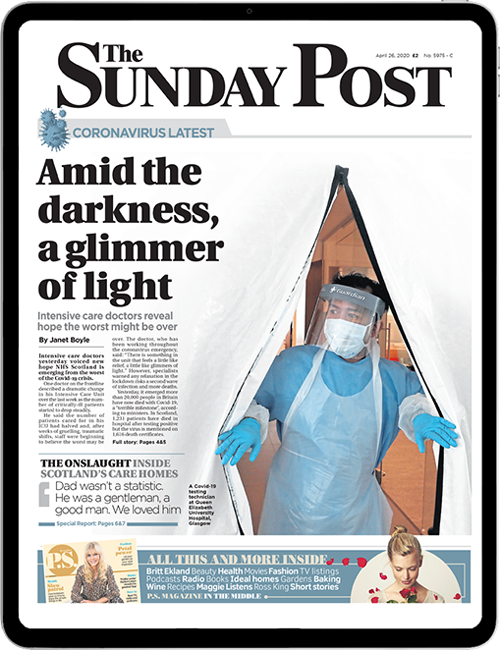 Enjoy the convenience of having The Sunday Post delivered as a digital ePaper straight to your smartphone, tablet or computer.
Subscribe for only £5.49 a month and enjoy all the benefits of the printed paper as a digital replica.
Subscribe