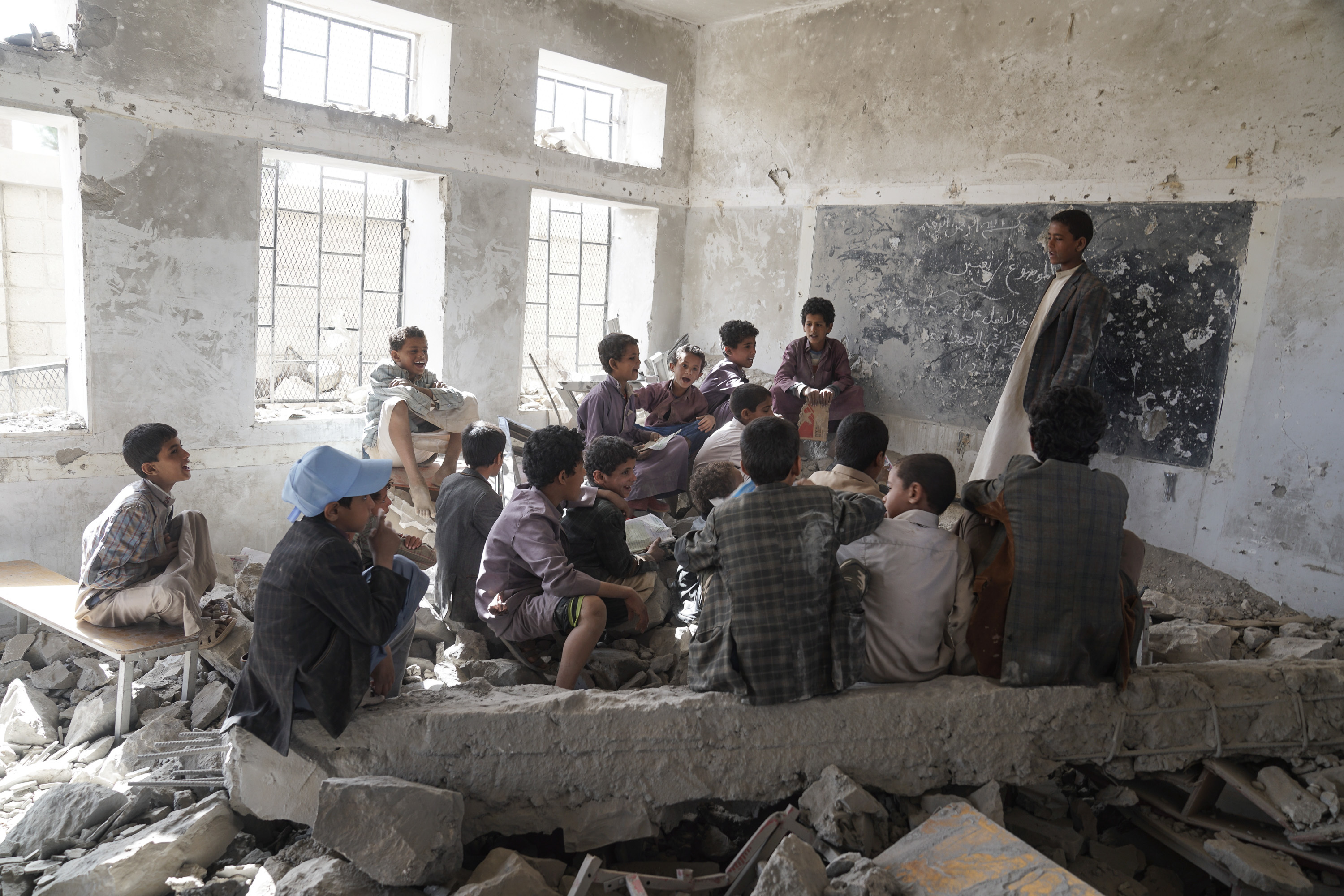 NEARLY one third of air raids in Yemen carried out by a Saudi-led coalition dropping smart bombs – some guided by laser systems made in Scotland – have hit civilian areas, according to research.
Hospitals, schools, farms, buses, markets and homes across Yemen have been hit by warplanes known to use Paveway IV laser-guided bombs.
The figures reveal the scale of the carnage as Saudi Arabia's bombing campaign in Yemen's civil war passed the 1000-day mark.
The Yemen Data Project, a not-for-profit organisation, said that from March 2015 there have been 15,489 air raids with 31% targeting civilian sites.
Some of the missiles were produced by US arms giant Raytheon which has a factory in Glenrothes making laser-guided systems for so-called smart bombs.
Charity War Child UK estimate British arms firms have made £6billion from selling weapons to Saudi Arabia since war broke out in Yemen.
The report prompted condemnation of UK arms sales to Saudi Arabia and calls for an urgent ceasefire to help Yemen's civilians, who aid agencies say, are suffering a humanitarian crisis.
The Yemen Data Project has been collecting data on the war since day one, March 26, 2015.
They say the Saudi-led international coalition, backing the Yemen goverment, has carried out an average of 474 raids a month on Houthi rebels. An air raid refers to a single incident, which could comprise multiple airstrikes.
The report said: "Nearly one third of all air raids (31%) targeted non-military sites. These included 386 air raids targeted farms; 183 air raids targeted market places: 102 air raids targeted water and electricity sites: 62 air raids targeted food storage sites."
The northern governorate of Sa'ada was the most heavily targeted Yemeni governorate with 2996 air raids followed by 2432 in the governorate of Taiz.
The report said that the first half of December this year saw a "notable shift in targeting" with twice as many air raids on non-military targets as military targets.
Of a total of 270 raids, 46 targeted military sites while 98 targeted non-military sites including schools and homes.
The Saudi-led coalition is backed by the US and the UK with both nations having military personnel deployed in the Saudi command-and-control centre for coalition airstrikes.
Ross Greer MSP, external affairs spokesperson for the Scottish Greens, said: "While innocent people, including children, are being slaughtered by Saudi missiles, Scots will be shocked to know both our governments are involved. "The Tory government at Westminster has authorised billions of pounds of UK-made weapons to be sold to Saudi Arabia and the Scottish Government has given almost £100,000 in a single year to Raytheon, Saudi's missile supplier.
"It's time to end this complicity in war crimes.
"The UK Government needs to end arms sales to the Saudi regime and the Scottish Government must stop giving economic development cash to the arms trade.
"That money could be better spent on businesses across the country than on supporting a company complicit in immense human suffering."
Douglas Chapman MP, shadow SNP spokesperson on defence procurement, said the UK Government has been "part of the problem". He added: "As we enjoy our Christmas dinners, children in Yemen will be bombed or die needlessly from cholera. Last Summer I predicted the war in Yemen, and the lack of a ceasefire, was creating a humanitarian catastrophe that was beyond grave.
" We are now at that point where if bombing continues and aid cannot get into the country, men, women and children will die on a massive scale."
Andrew Smith of Campaign Against Arms Trade said: "For more than 1000 days, people in Yemen have endured a terrible humanitarian catastrophe.
"The situation is only getting worse for those on the ground, yet the situation couldn't be better for companies like Raytheon that have profited every step of the way.
"The war may be taking place thousands of miles away, but bombs made in Scotland are playing a central role in the destruction.
"We don't believe that, like the rest of the UK, people in Scotland support the terrible bombardment. It's time for the government in Westminster to listen, and to end the arms sales for good."
Save The Children said that a further 50,000 children are expected to die.
Tamer Kirolos, Yemen country director, Save The Children said: "We have seen civilians killed, schools and hospitals bombed, and humanitarian access severely restricted.
"Children are starving and are not able to get medical attention.
"We need an immediate end to any restrictions stopping humanitarian aid and commercial supplies of fuel, food and medicine from getting in and we also urgently need a credible ceasefire and a negotiated peace deal.
"The UN Security Council must put its full effort into making this happen now."
A UK Government spokesperson said: "The UK Government takes its export control responsibilities very seriously and operates one of the most robust export control regimes in the world.
"We rigorously examine every application, including those from Saudi Arabia, on a case-by-case basis against the Consolidated EU and National Arms Export Licensing Criteria.
"We will not grant a licence if to do so would be inconsistent with these criteria."
The UN is investigating allegations of war crimes in Yemen including air strikes by the coalition.
Raytheon were approached for comment.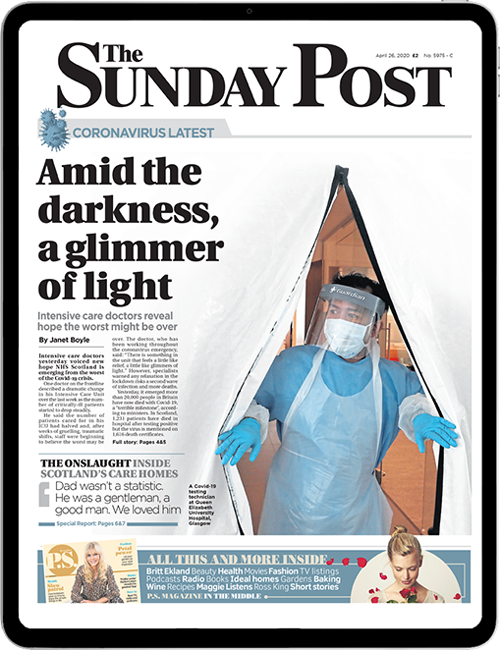 Enjoy the convenience of having The Sunday Post delivered as a digital ePaper straight to your smartphone, tablet or computer.
Subscribe for only £5.49 a month and enjoy all the benefits of the printed paper as a digital replica.
Subscribe