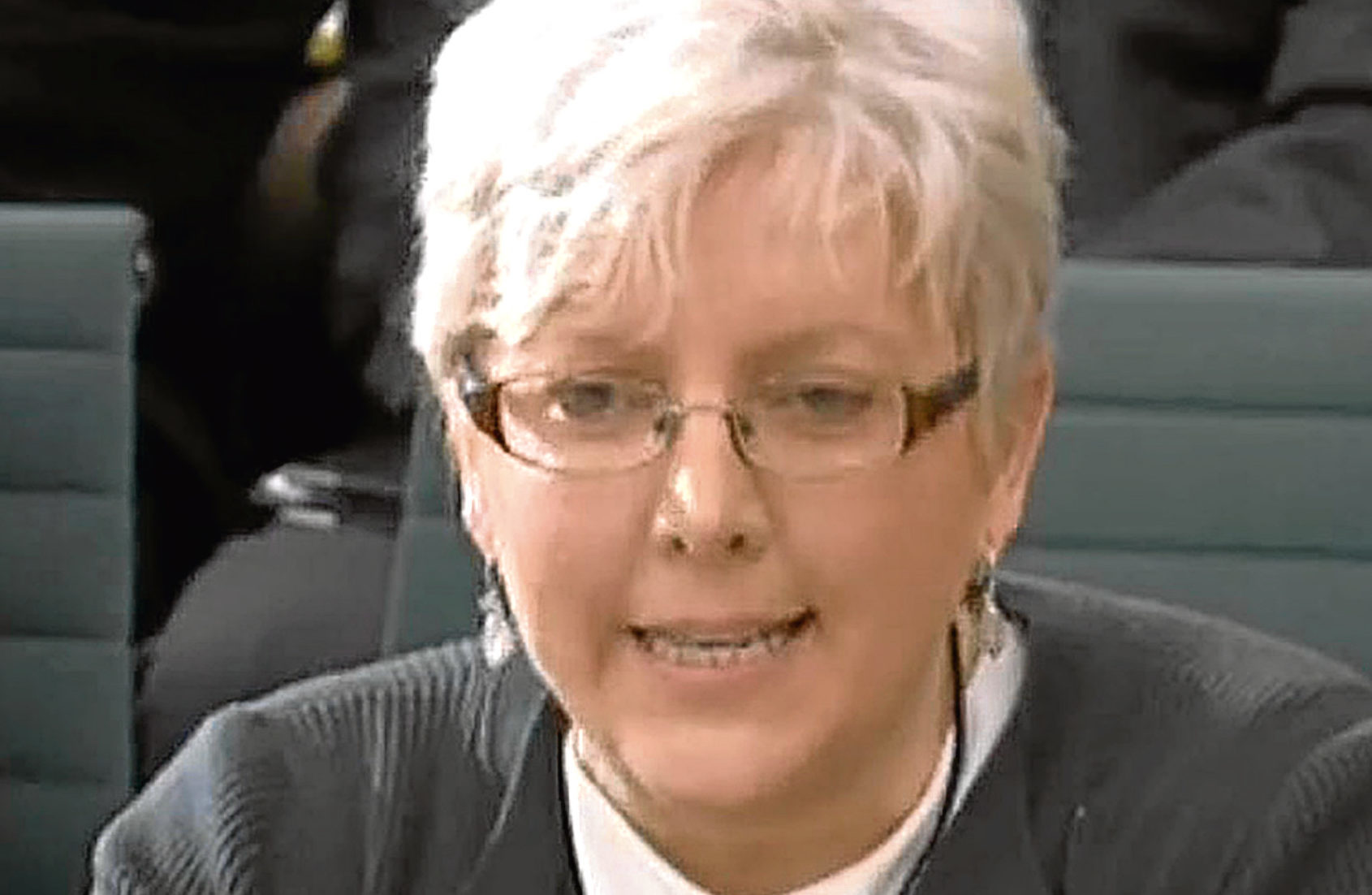 ALMOST 100 years from women winning the vote, the past few days have shown how many victories have still to be fought for.
For while MSPs in the Scottish Parliament rightly celebrated two important landmarks with a vote on 50% representation of women on public bodies and the passage of world-leading legislation on domestic abuse, at Westminster, a senior female journalist was revealing the humiliation she faced on simply questioning why she was paid less than a man.
Speaking to a committee of MPs, the BBC's Carrie Gracie was in Parliament to tell the stark truth behind her resignation as the broadcaster's China editor and in doing so she not only exposed the personal pain at having her credibility put under the public microscope, but also the entrenched dishonesty behind the BBC's gender pay gap and some disturbing and deep-seated attitudes about women in the workplace.
And while many may not shed a tear over the already highly-paid Gracie, we should all reflect on the revelation that the excuse used by her BBC bosses about why she was paid substantially less than her male counterparts was she was "in development".
In development? Grace is a senior journalist with a stellar career at the BBC spanning more than three decades. She was, by all accounts, the only person suitably qualified for the job and was literally begged to take it.
So, why on earth, was she singled out for special treatment in the pay department when, conversely, it would seem, men come fully formed?
What nonsense. There is no excuse for men being paid more than women for doing comparable roles.
And that phrase, "in development", which implied a journalist with a 30-year broadcasting career remained untested, seemed the most painful for Gracie to bear.
As a woman, discovering that you are being paid less than a man for doing essentially the same job, isn't just wrong, it is degrading.
It carries with it the implication that you are less worthy, replaceable and that no one cares if you go. But worse, it fosters self-doubt, that nagging fear that maybe you're just not as good as you think.
And indeed, when the BBC finally offered Gracie a substantial salary increase, she rejected it on principle, because what she wanted was the confirmation that she was as good as anyone else. And certainly, as good as a man.
Sexism still shapes salaries. In the same way it shapes politics and our everyday lives. It's why there was such an outcry in the House of Commons when the de facto deputy Prime Minister, David Liddington, told his opposite number, Emily Thornberry, Labour's shadow first secretary of state, to "grow up" when she made the case in the Commons for votes for 16-year-olds.
Thornberry, like Gracie, shouldn't have to parade her qualifications to justify where she has got to, but implicit in their dealings was the view that as women they were not yet up to the job. By common parlance, it's gaslighting. It's corrosive, it holds women back and as we reflect on a century of women having the vote, it is time it stopped.