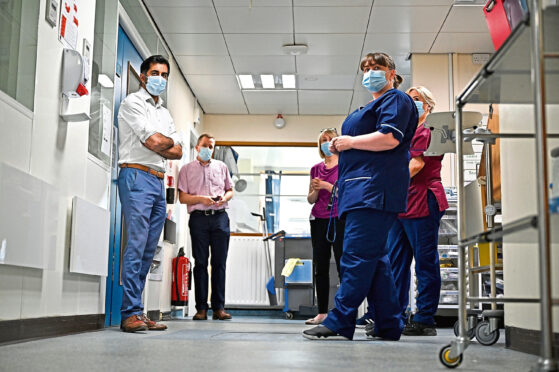 The leader of Scotland's doctors has urged ministers to keep their promise to unveil an NHS recovery plan within 100 days of taking office.
The SNP vowed before the Holyrood election in May to publish a plan to increase activity in key services 10% above pre-pandemic levels.
In its First Steps document published in April it said the pledges would be carried out "in the first 100 days of a new government".
That day comes on Saturday – although the SNP say the clock did not start ticking until the government was formed and accuse critics of ignoring the work that has already been done.
As well as publishing an NHS recovery plan, pledges include launching a Scottish Covid-19 inquiry and producing a women's health plan.
BMA Scotland chair Dr Lewis Morrison said: "We continue to await publication of Scotland's NHS recovery plan which will be an important step in ensuring a carefully planned return to a greater degree of normality for services post-pandemic and that patients are able to access the care they need.
"However, we need to remember that, as the BMA has made clear, NHS recovery must be synonymous with staff recovery – staff are exhausted and burnt out from the past 18 months.
"We also must remember that long before the emergence of Covid, Scotland's NHS was under-resourced, under-staffed and under-funded, and for too long arbitrary and politically motivated targets have dominated the way we measure success without taking account of clinical need.
"So while we talk about recovery, the focus must also now be on patient outcomes, trusting staff and ensuring that they are better supported to offer care."
Julie Lamberth, chair of RCN Scotland Board, called for proper staffing levels to ensure safe and effective care and fair pay for nurses.
She said: "Urgent action is required to ensure Scotland has the nursing workforce it needs to continue safe and effective care across both health and social care."
Meanwhile, acting GMB Scotland Secretary Louise Gilmour said: "Frontline services in our NHS and councils are in the grip of an understaffing crisis brought about by years of cuts.
"Many social carers remain mired by wages of less than £10 an hour and we are no closer today to delivering the 28,000 offshore wind manufacturing jobs that Alex Salmond promised in 2011."
The Scottish Conservatives listed 14 pledges it said are still to be delivered, including beginning planning for provision of tablets and laptops to all schoolchildren, funding councils to increase teacher numbers by 1,000, appointing environmental champions, a playpark renewal fund, and pilot projects to deliver free bikes to children who need them.
Scottish Lib Dem health spokesperson Alex Cole-Hamilton said: "The recovery plan needs to acknowledge that our health service doesn't just need a post-Covid recovery plan, it needs a recovery plan from 14 years of SNP rule."
A spokesperson for Deputy First Minister John Swinney said: "We have always been clear that our plans were to be implemented 100 days from forming the new government – not from the date of the election, which would of course be nonsensical, given that at that time there were not even MSPs to vote in the new government to carry out its programme."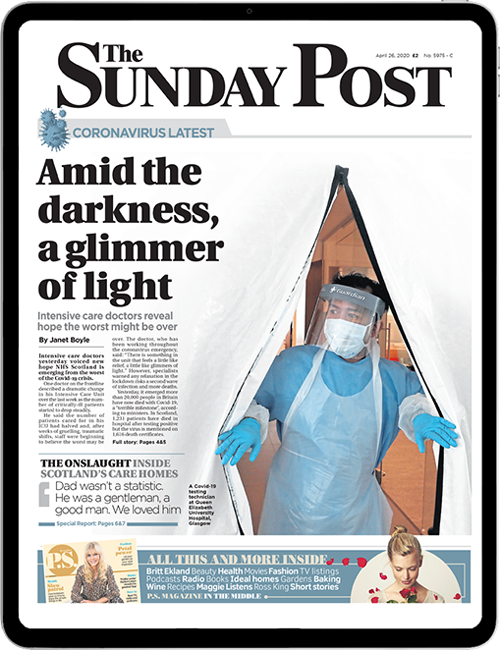 Enjoy the convenience of having The Sunday Post delivered as a digital ePaper straight to your smartphone, tablet or computer.
Subscribe for only £5.49 a month and enjoy all the benefits of the printed paper as a digital replica.
Subscribe