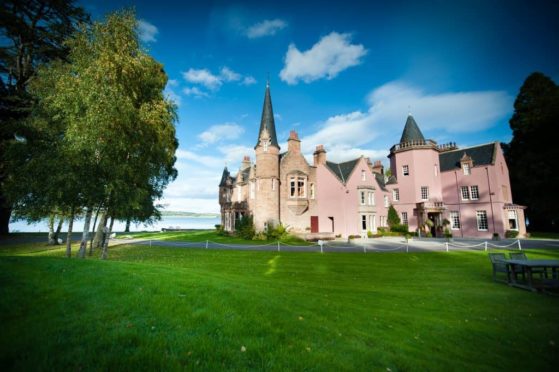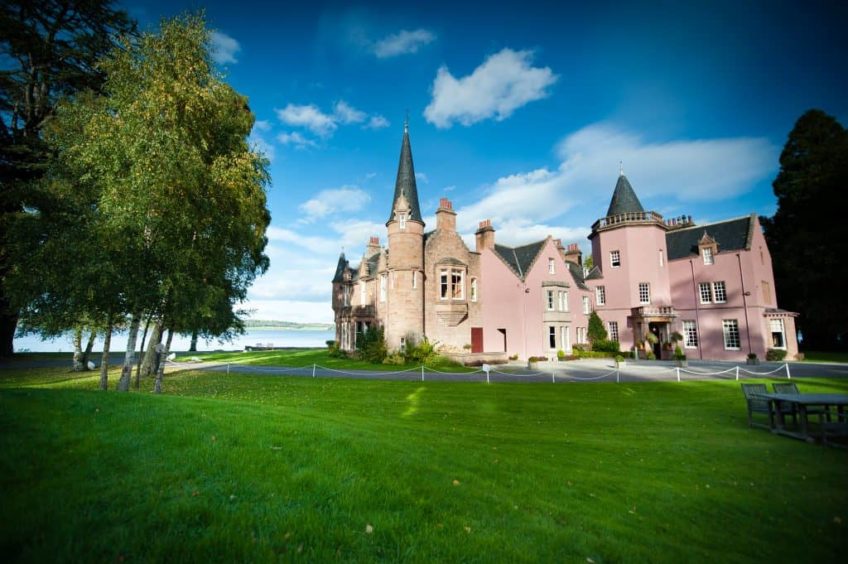 From suites with private saunas to loch and mountain views, grand hotels to intimate restaurants with rooms.
Romance scales new heights on a retreat to Scotland, as the Good Hotel Guide illustrates with 10 of their most romantic hotels in Scotland for Valentine's Day…
---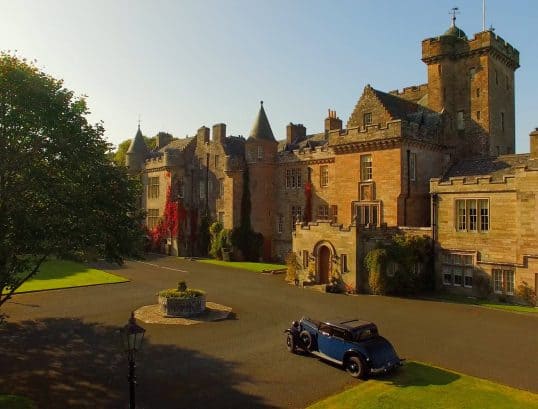 Taking your breath away from the moment you arrive through the splendid iron gates, Glenapp Castle is the stuff that romantic movies are made of.
Towers and turrets, cascading fountains, Corinthian columns, stucco ceilings, sea and garden views and a Bösendorfer grand tinkling away in the background.
For those really looking to go all out, the experience can only be improved by booking the brand new penthouse apartment complete with its own sauna and roof terrace.
---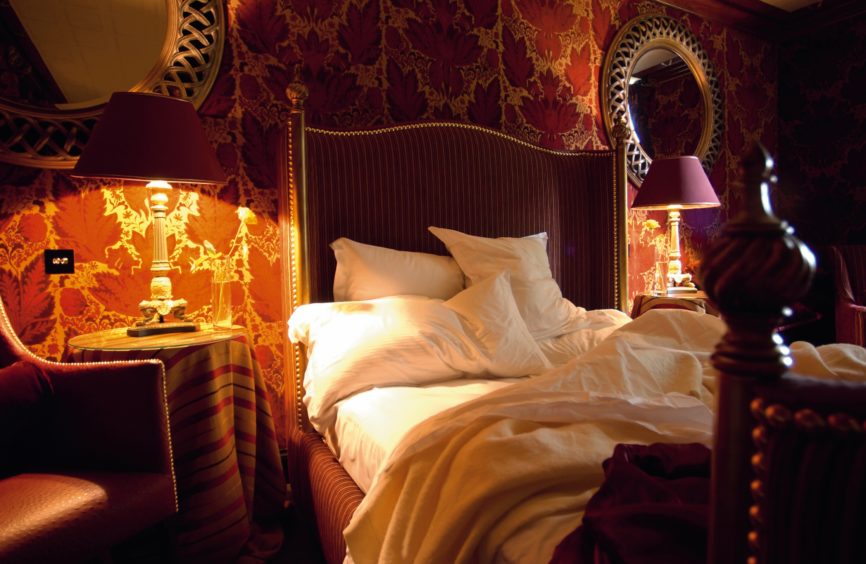 A 17th century Baroque mansion, Prestonfield in Edinburgh sits in 20 acres of gardens and is located next to the iconic Arthur's Seat.
It has a delicious sense of escapism about it, but at the same time is only five minutes from the bustling life of Edinburgh's city centre.
Inside, it's five star all the way, with rooms characterised by antique furniture and decadent soft furnishings.
It's a seductive city retreat with the hallmarks of a country house, and a favourite for Valentine's Day escapes.
---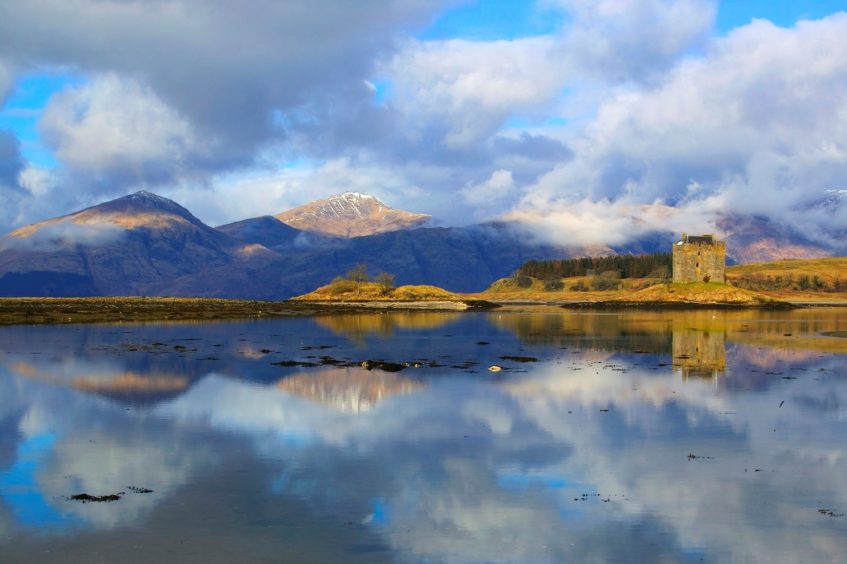 Scotland has more than its fair share of extraordinary landscapes, but the surroundings at The Airds Hotel really do take things to a whole new level.
A discreet 18th-century ferry inn turned chic gourmet destination, it sits beside Loch Linnhe with views to the Morvern mountains.
Its convivial atmosphere acts like a warm embrace from the moment you walk in the door, inviting you to wake up late and indulge in breakfasts of bannocks, Ayrshire bacon, Finnan haddock, free-range eggs as well as cream teas by the fire in the afternoon.
---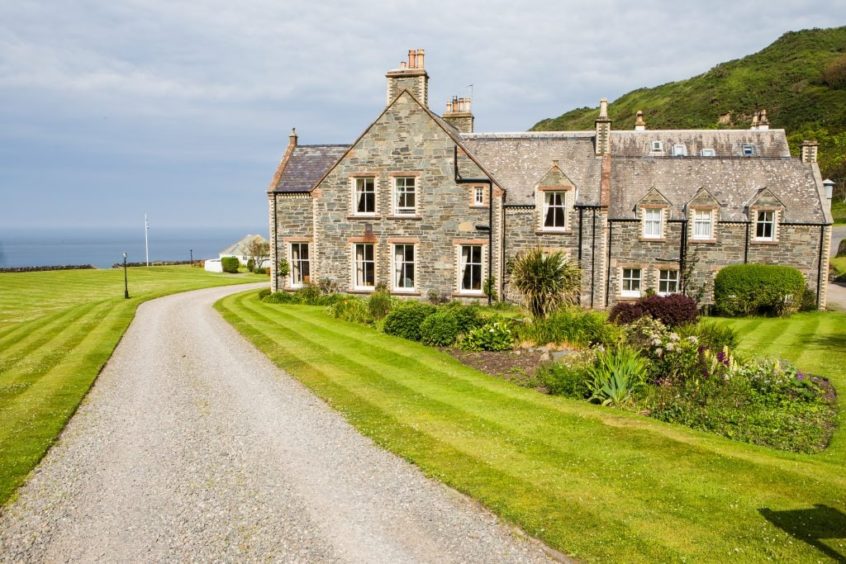 Overlooking the Irish Sea, Knockinaam Lodge is a favourite wedding destination thanks to its innate sense of romance.
In addition to having abundant history as the discreet retreat for Churchill and Eisenhower's D-Day planning, its tranquil setting and endless supply of fine tea and scones makes it both indulgent and restorative – everything you need for together time with someone you love.
---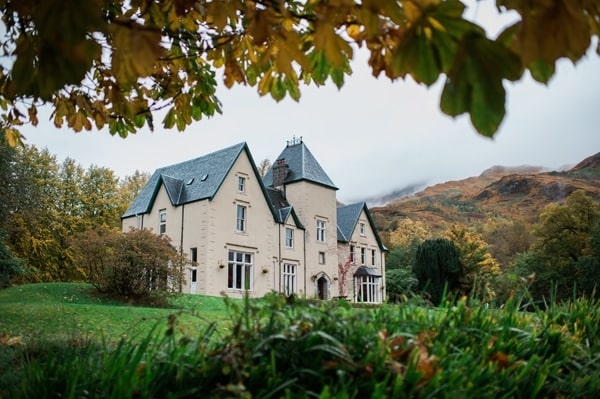 A repeatedly celebrated retreat beloved by readers of the Good Hotel Guide, Glenfinnan House Hotel sits in a magical location overlooking Loch Shiel.
Built for a survivor of the infamous battle at Culloden, there is a real sense of history and magnificence about the house, enhanced by its antique furniture and Jacobean paintings.
Views are perennially awe-inspiring, whether you choose one facing Glenfinnan Monument and the distant Ben Nevis or not, and food fits every mood, whether you fancy a nibble or a hearty portion of home-made venison sausages.
---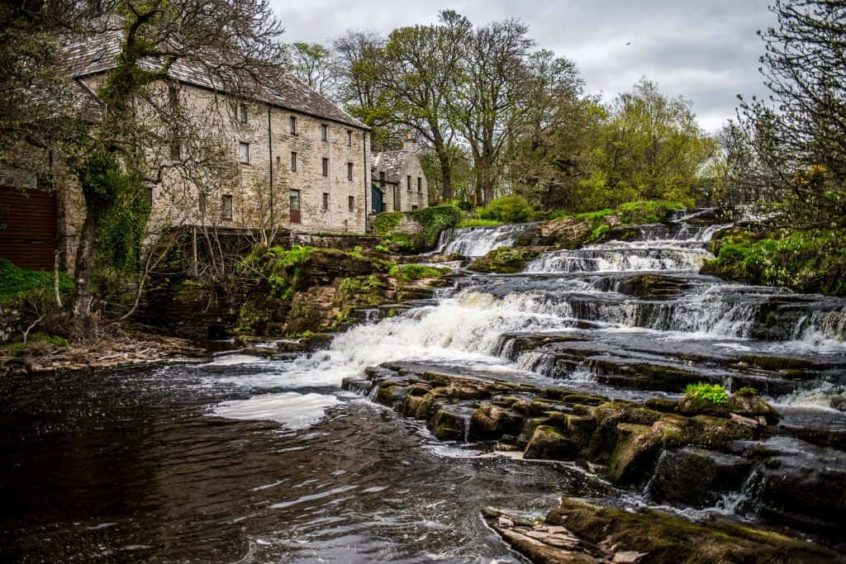 An impressive country house in an even more impressive landscape, Forss House is surrounded by woodland and waterfall on the Forss river – perfect for proposals.
Guests here celebrate the magnificent views across 20 acres of grounds, as well as the rejuvenating sense of calm in this hotel brimming with old world romance.
Very much a place to explore the great outdoors, you are guaranteed to fall in love with the wildlife while you're here, such as the colonies of puffins that flock to the clifftops in the spring.
It's also the perfect place from which to continue exploring the region – who knows, you might even continue to John o' Groats!
---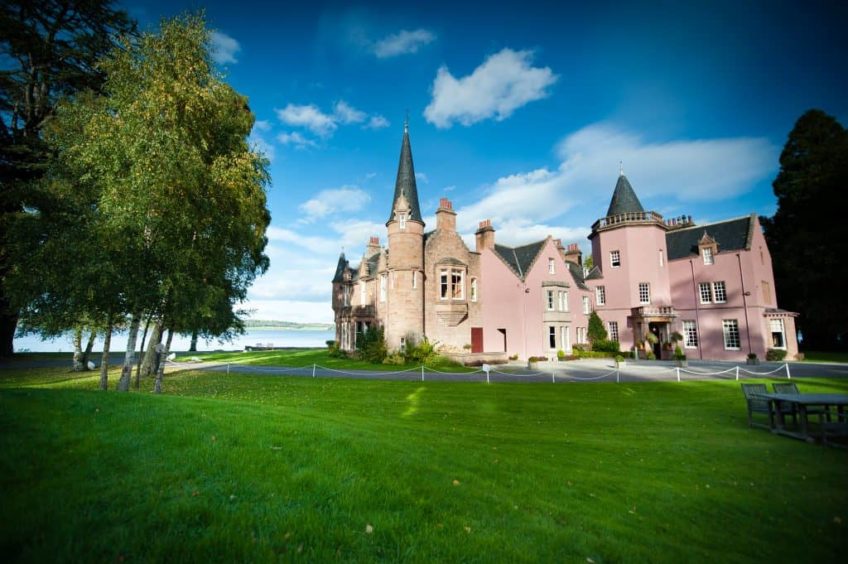 On the shores of Inverness, gazing across the Beauly Firth, Bunchrew House invites visitors to a fairytale style 17th-century mansion complete with turrets and a rosy pink facade.
Spend days strolling hand in hand through woodland laced with trails, and sample the impressive gin menu as you watch the late afternoon sun go down before dressing for a decadent dinner of Scottish cuisine with a twist.
---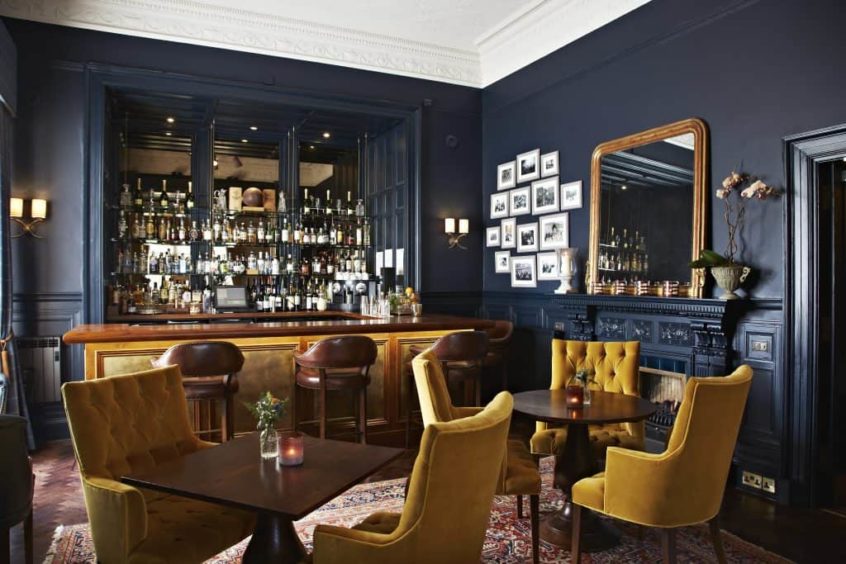 An Edinburgh hotel with Orkney style, The Dunstane Houses is an achingly stylish escape that's perfect for a romantic getaway.
Relax in style in the deep copper bath in one suite or the grand four poster bed in another.
Revel in the plush velvet armchairs and rich design throughout, bathe in the readily supplied Scottish skincare products, and be sure to tuck into the modern take on Scottish dishes such as crispy haggis bonbons.
---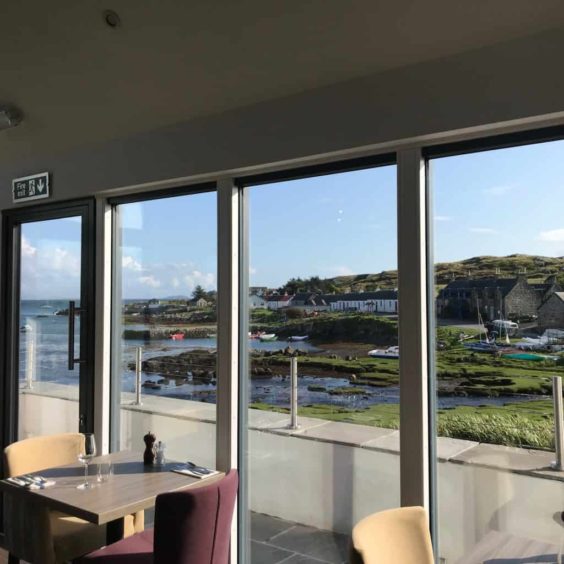 The only hotel on this Hebridean island, Coll Hotel offers superb sea views and a buzzy atmosphere.
Run by the same family for three generations, it fuses historic and contemporary architecture with old fashioned charm and modern hospitality.
Food here is a feast of local bounty, from the lobster, crab, langoustine and squat lobster caught off the island by local fishing boats to Coll reared Hebridean lamb and home made spaghetti and desserts.
It's a heart warming hotel that's perfect for quality time together.
---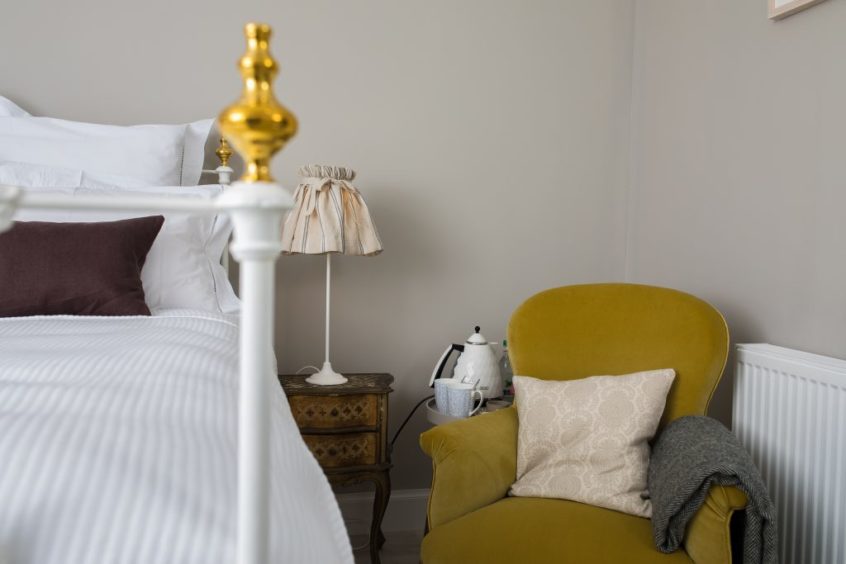 Close to a tiny fishing village on Skye, Coruisk House is a peaceful and intimate restaurant-with-rooms where your stay begins with a glass of Prosecco on arrival.
While you're here, the dramatic seascapes create the backdrop for quality time together, retreating into the snug tranquillity of the 300-year-old property.
Amongst the simple but stylishly decorated rooms, there are two suites, which are perfect for adding an extra touch of luxury on Valentine's Day, and food is a sensory treat including home made bread and ice cream.