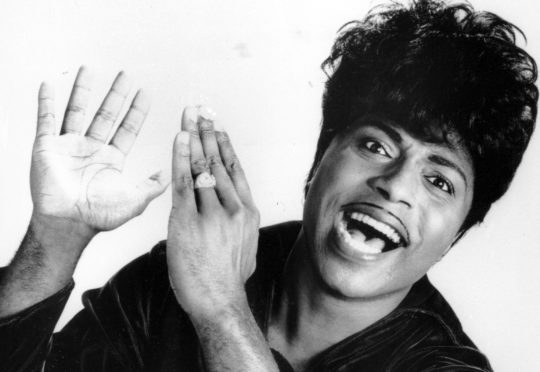 Without Little Richard, music would have been much tamer, more sedate and not nearly as exciting.
The iconic singer's death, aged 87, was a reminder of just how important he was in the grand scheme of things.
Elvis Presley called him "The Greatest", The Beatles looked clearly overawed when they met him, and David Bowie said it was hearing him on the radio that set him on his music career.
Many years before other male stars splashed on the make-up and played their pianos as if they were trying to demolish them, Little Richard was wowing audiences with his stage shows and unforgettable music.
He once pretended to have died during a concert in the UK, and stirred up an audience so much in the USA that the police had to stop fans throwing themselves from the upper balconies.
Born Richard Wayne Penniman on December 5 1932, in Macon, the "Heart of Georgia", his family was deeply religious but also comfortable living on the other side of the tracks at times.
His father was a church deacon but also sold bootleg moonshine and ran a nightclub, so was obviously a man with many different aspects to his character.
Richard was the third of a dozen children. His parents had originally planned to name him Ricardo, but an error left him with the name Richard instead.
Would Little Ricardo have worked as well? Who knows.
Petite and skinny, with one leg shorter than the other – giving him an unusual gait that many felt added to his effeminate look – he would soon do what he did best.
He was still a child when he first sang, at the top of his voice, and banged out a rhythm on whatever household items he could find, annoying the neighbours but always getting him plenty attention, even in such a busy house.
The rhythm and blues single Rocket 88 was the song Little Richard claimed had sparked his love of piano, and by his teens he had left home, joined a travelling show and began entertaining for a living.
The Buster Brown Orchestra was his first band, its leader giving him the nickname that would stick with him for the rest of his life.
Little Richard had definite ideas of what sort of star he would like to be. When one studio boss suggested he could be like Ray Charles, Richard said he preferred a Fats Domino sound.
It was during an early recording session that he launched into one of his own ditties, the suggestive Tutti Frutti, and after they talked him into watering down the lyrics it was put out as a single. It went straight to No 2 on the Billboard charts and into the Top 30 in Britain, going on to sell more than a million copies.
And, of course, to be covered by just about every pub band ever, in every corner of the globe and in every era.
If he had really fancied being a kind of alternative Fats Domino, those who worked with both men reckoned Little Richard was very different.
As Little Richard hit his piano so hard and encouraged his band to play loud and as fast as possible, they reckoned he would have made Fats look very slow and lethargic in comparison.
His next single, Long Tall Sally, would go even higher in Britain, into the Top 10, one of several that everyone from The Beatles to… well, just about everybody, covered.
The Fabs, in fact, were doing their version of it while still The Quarrymen in the late 1950s – and were still doing it in their last-ever gigs.
Clearly, even Lennon and McCartney figured, we can't write something like this but better, so let's just stick to the original and best.
We all know what women in the audience would throw at the likes of Tom Jones in years to come, and it was shocking then.
Just imagine how shocking it was to the world – and Little Richard himself – when women threw their underwear at him back in the 1950s.
He just seemed to make crowds go crazy and lose their inhibitions, and of course the man himself was no shrinking violet, on stage or in private.
As well as garish make-up, Little Richard took to wearing the kind of stage outfits, covered in diamonds and pearls, that Sir Elton John would be proud of.
To many of those inspired by him, not least David Bowie and Prince, the whole make-up and outrageous clothing aspect was just what a budding superstar required.
Singles like Slippin' And Slidin', Rip It Up, Good Golly Miss Molly and Lucille would make him a rich man, and one of the most famous rockers the world has ever seen.
Even those who followed, and in some ways replaced him in the charts, were gobsmacked at his magnetic appeal.
"I heard so much about the audience reaction," Mick Jagger admitted, "but I couldn't believe his power on stage. He was amazing."
We'll never see his like again.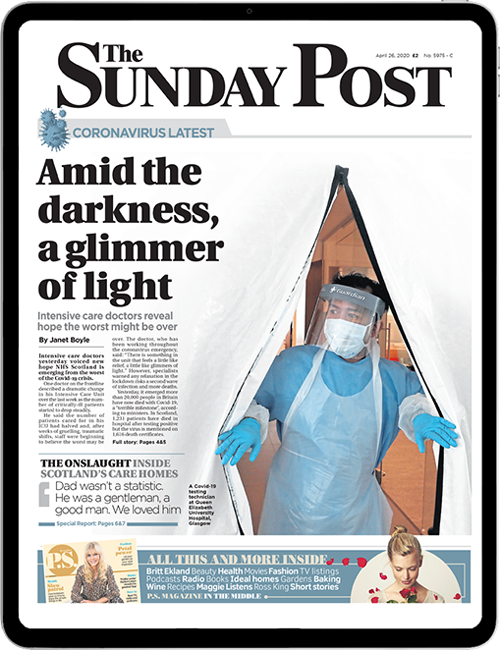 Enjoy the convenience of having The Sunday Post delivered as a digital ePaper straight to your smartphone, tablet or computer.
Subscribe for only £5.49 a month and enjoy all the benefits of the printed paper as a digital replica.
Subscribe