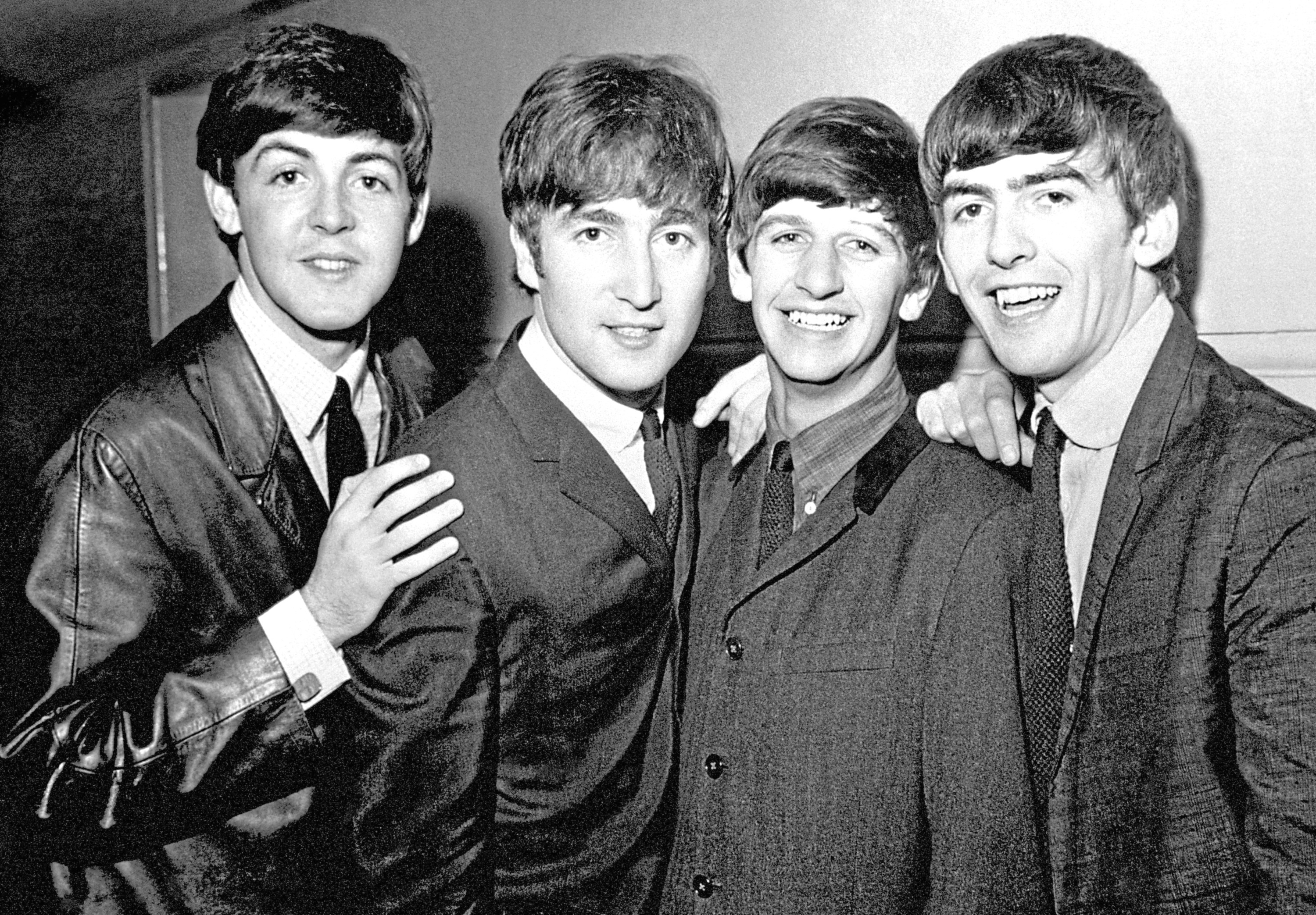 When Sir Ringo Starr blows out the candles at his 79th birthday on Sunday, he can look back on a great life.
Perhaps he knew, as the only child of confectioner parents, that life was destined to be pretty sweet for him.
Born Richard Starkey at 9 Madryn Street, Dingle, Liverpool, on July 7 1940, parents Richard and Elsie loved singing, dancing and swing and hoped Ritchie, as he was soon known, would share their tastes.
Sadly, the story goes that Elsie gave up her previous pursuits and wrapped the boy in cotton wool, to the extent that Big RItchie, as Dad was known, got sick of it and took to drinking and dancing without her.
Not that any of this would affect the toddler, who later said he barely had any memories of his old man, who soon divorced his mother.
Childhood health troubles hit next, with Ritchie developing appendicitis, leading to peritonitis, putting him in a coma.
In and out of school because of his problems, he was still illiterate at eight before a kind neighbour tutored him personally and he eventually caught up.
However, more illnesses put him back in hospital, though happily, this time he received a very special gift during his convalescence and it was one that changed everything.
The record, Bedtime For Drums, saw the boy utterly transfixed by the drums and before long he was in a hospital band. When others gave him musical presents such as a harmonica, he thanked them but now only lived for drums and percussion.
Still, if you had told him that at the age of 79 he would be the wealthiest drummer on the planet and also the most famous, Ritchie would have told you to go find your marbles – but that's exactly what Ringo Starr is today.
It was once joked that he wasn't even the best drummer in The Beatles, as Paul McCartney had filled in brilliantly when Ringo went off after studio fall-outs.
That, however, couldn't be further from the truth. Scientific studies and comparisons were done in which recordings of Ringo's drums on various takes of the same song were spliced together and showed that his timing was unnervingly perfect from one to the other.
Not a lot of drummers can do that and it was not just because his face fitted that Ringo Starr was brought into the greatest band on Earth.
His route from hospital-bound kid to keeping the beat for John, Paul and George, though, was quite a circuitous one.
He started off with a pal on guitar, Ringo hitting biscuit tins, boxes, anything that came to hand and sounded reasonable when hit with whatever sticks were around.
On his 17th Christmas Day he was given his first real drum kit and though the cymbal was just a bashed and battered bin lid, the snare and kick were real enough and he was able to get a pleasing rhythm out of it.
Within a couple of years he had joined a band that went through a few name changes before settling on Rory Storm and The Hurricanes and Ringo was with them when they headlined gigs in Hamburg, with The Beatles on the bill below them.
Ringo even filled in behind the kit for The Beatles on the odd occasion, and quit Rory Storm and The Hurricanes at the start of 1962. That August, Fabs manager Brian Epstein broke the bombshell news to Beatles drummer, Pete Best, that the lads wanted him out and Ringo in.
Within weeks, Ringo was in the studio helping make their first single, though producer George Martin – who hadn't liked Best's drumming either – felt Ringo didn't quite cut the mustard.
Puzzled at the fact Ringo was trying to play the percussion and the main drums simultaneously, he hired another drummer to handle the kit and left Ringo to play tambourine on Love Me Do and maracas on PS I Love You.
Sir George would later admit that he simply had not got to know Ringo yet and wasn't prepared to take any risks at such a pivotal moment in the group's recording career.
By November – things happened fast in those days – the same fans who had been irate about the dismissal of Best and gave George a black eye and let down Brian's tyres, were Ringo's biggest fans.
Fan mail, in fact, ensured that he would be the man they kept and there were even calls to let him sing the odd number himself.
He would, of course, get to sing his heart out on tracks throughout their career. Octopus's Garden, Don't Pass Me By and Good Night would add something to the albums, even if he was never the greatest singer on the planet. With three of the most distinctive, famous singing voices already in the band, it hardly mattered.
Ringo married Maureen Cox in February 1965 and they would have three children, Zak, Jason and Lee.
Zak would become a very, very good drummer in his own right, playing with Oasis and The Who among others and with his father.
Ringo and Maureen divorced in 1975 and he has been married to actress Barbara Bach since 1981.
Four years later, Ringo became the first Beatle grandfather when Zak's daughter Tatia Jayne was born. He now has eight grandchildren.
He has regularly made a dent in the charts with his many solo albums, enjoyed many tours, too and the occasional get-together with his former Fabs colleagues.
Film, too, has been graced by his presence, with him being described as a superb natural actor. Act Naturally, of course, was sung by him on the Help! album, in his typical easy-going style. He'll doubtless celebrate his birthday that way.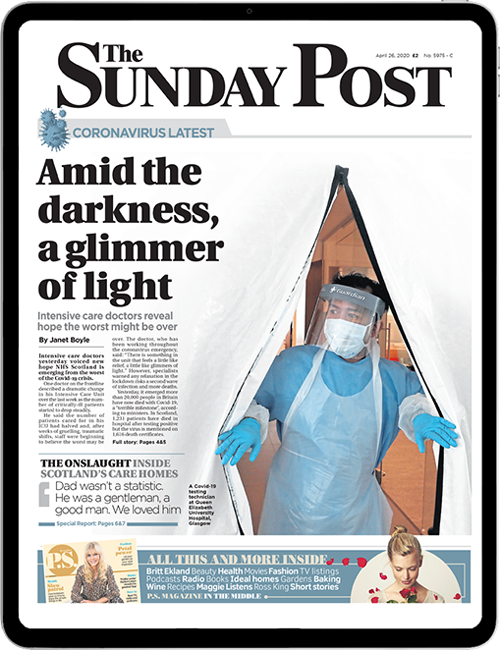 Enjoy the convenience of having The Sunday Post delivered as a digital ePaper straight to your smartphone, tablet or computer.
Subscribe for only £5.49 a month and enjoy all the benefits of the printed paper as a digital replica.
Subscribe