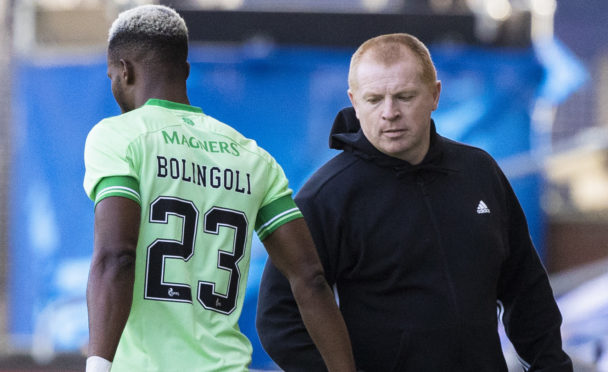 Cynics have long since concluded the greatest crime a footballer can commit is to be dispensable.
In the midst of all the social-media seething about Boli Bolingoli's quarantine-busting behaviour, one simple question was posed to Celtic supporters.
"Would you feel the same way if it had been Odsonne Edouard?"
The poster on social media was, of course, playing devil's advocate. There is no suggestion the Hoops' star striker has breached any rules or regulations, in connection with Covid-19 or otherwise.
It serves its purpose, though.
The sporting ability of the player at fault should have no bearing on how you feel about the offences committed.
At least, that is the theory.
In practice, yelling for your second-choice left-back to be sacked is a lot more comfortable than calling for the head of your principal goal threat.
Sports watchers around the world have been following developments in the Harry Maguire story with the kind of interest soap opera fans would devote to catching up with the latest instalments of their favourite melodrama.
The Manchester United captain – an £85-million defender and England international – was arrested along with two friends on the island of Mykanos on Thursday.
Allegations from the Greek police included assaulting officers and attempted bribery.
United have said they have been made aware of an alleged incident involving their player – who pleaded not guilty in court yesterday – and that he is co-operating with the authorities.
Time will tell what happens.
But if Maguire is to require any consolation, it is that the long-term damage to careers from alleged short-term aberrations can often be minimal.
Provided the talent is there.
A few months after Arsenal's thrilling title win at Anfield in 1989, their influential skipper, Tony Adams, was jailed for four months after crashing his car into a wall and being found to have a blood-alcohol level more than four times the legal limit.
When he came out after serving half his sentence, he was treated like a returning hero by sections of the support.
More importantly, manager George Graham stood by him, and he went on to captain the north London club to two Doubles under Arsene Wenger.
It doesn't always go so easily.
When the Scotland winger, Andy McLaren, gave a positive drugs test in 2000, he was promptly banned from football and his time at Reading was up.
After working hard to rid himself of his alcohol and drug addictions, he made a successful return to the game in Scotland with Kilmarnock, and stayed in the senior game for another eight years.
He now does sterling work with kids facing the sort of troubled childhood he endured.
Time can also be a great healer.
You need only look to see the way Neil Lennon's rhetoric about Leigh Griffiths mellowed on Celtic's pre-season tour of France.
The Scotland international was left out of the touring party to stay behind at Lennoxtown and work on a personal training programme after returning from lockdown out of condition.
Lennon was furious, and didn't miss Griffiths when initially quizzed on the subject.
Yet on receiving feedback of the player's improvement, he later gave Griffiths credit for his hard work and hinted at the door being open for him to return to the side, which he subsequently did.
The suspicion is Bolingoli – whose behaviour infuriated officials at all levels inside Celtic Park – will not be given similar wriggle room, and that the fact he wasn't sacked is down to financial pragmatism.
The Belgian cost the club £3m when they signed him on a four-year deal from Rapid Vienna last year.
That is too much money to be written off, even assuming they could make the potential sacking – possibly for bringing the game into disrepute – stick.
A more likely outcome is that he will be fined the maximum amount possible, and offloaded as soon as possible – if not before the October transfer deadline, then in the next window.
He will be expected to keep himself fit in case he is needed in an emergency.
With 10-in-a-row on the line and a European campaign to negotiate, Lennon will not cut off his nose to spite his face.
In the meantime, he can be grateful for small mercies, such as first-choice left-back Greg Taylor's impressive ability to stay in the country.
And the fact it is Bolingoli occupying the naughty step, and not Odsonne Edouard.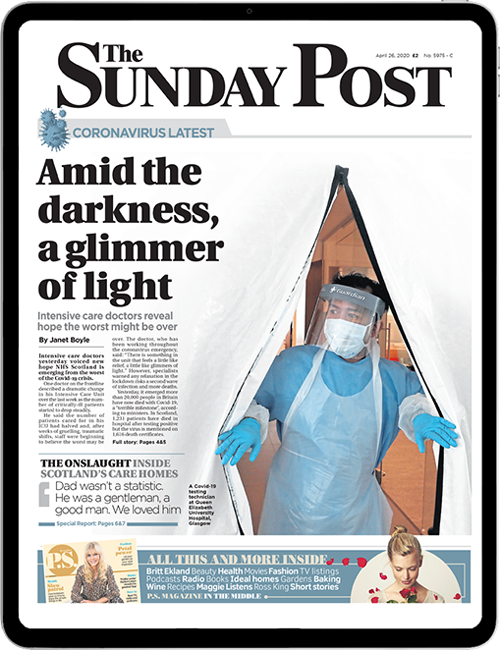 Enjoy the convenience of having The Sunday Post delivered as a digital ePaper straight to your smartphone, tablet or computer.
Subscribe for only £5.49 a month and enjoy all the benefits of the printed paper as a digital replica.
Subscribe