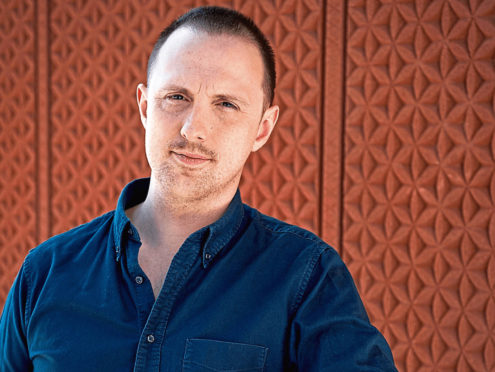 Glasgow-born writer Thomas McMullan's debut novel is a disturbing exploration of group-shaming and justice, inspired by his time living and teaching in China.
And it's a tale that chimes with the anxieties our age; environmental and political catastrophe, extinction fears, information overload, misinformation and,of course, conspiracy theories.
In it, we meet Duncan Peck who has travelled from the city "where fires are always burning" to a remote village on Dartmoor in search of his cousin. There he finds inhabitants who deal with trouble in a novel way. On a vast wall, for all to see, are accusatory and anonymous messages that point to the wrongdoings of neighbours.
Then comes the reckoning.
Freelance journalist and playwright McMullan tells PS: "I was teaching at Nankai University, close to Beijing. I remember the first inspiration point – I came across a load of graffiti on the wall of part of the university. My feeble Mandarin wasn't able to make sense of this writing, but one morning a friend accompanied me. She didn't want to talk about what she read on the wall until long after we'd left the room."
He reveals: "It turns out there was a lot of cruel words on that wall; crude, hateful, often sexual slurs about named people." The graffiti he says had reverberations with a "specific lineage of pillory in China" known as "big character reports".
According to the author, these writings have been part of Chinese culture since imperial times, but many modern Chinese associate them with the Cultural Revolution, when accusations about anti-revolutionaries were posted on the walls of universities followed by gang attacks on the "alleged offenders."
"It occurred to me there was a parallel between this violence of language in public places, and the violence that can build in the online forums where much of communication now happens," he says.
McMullan reveals: "I'd started working as a journalist in London and had begun to write a lot about technology. This was around the time that the Gamergate controversy was leading to female video game critics being targeted by sustained misogynistic harassment. Soon a similar vein of abuse-based, hashtag-hinged campaigning would appear under the 'alt-right' banner. Then Brexit happened. Then Trump happened."
Back in 2017 he says "the idea of words on walls leading to violent acts" felt "very real."
China though, was the starting point. "It seemed to tap into lots of things that were happening generally and in public discourse now. All of the ideas that were emerging; information overload, misinformation, conspiracy theories and how people think about the justice of the group and "enemies of the people".
McMullan's debut was already fully-fledged when Covid-19 struck in earnest in the spring. The pandemic has no direct influence on its writing, but in an uncanny coincidence he reveals: "The idea in the novel is that there has been some kind of catastrophe. In a way, Covid feels like one part of our age now unfortunately; an age of catastrophes whether environmental or political….There is a sense of extinction in the novel."
The writer is already working on a new stand-alone, this time set around the Scottish Borders.
---
Thomas McMullan The Last Good Man, Bloomsbury, £16.99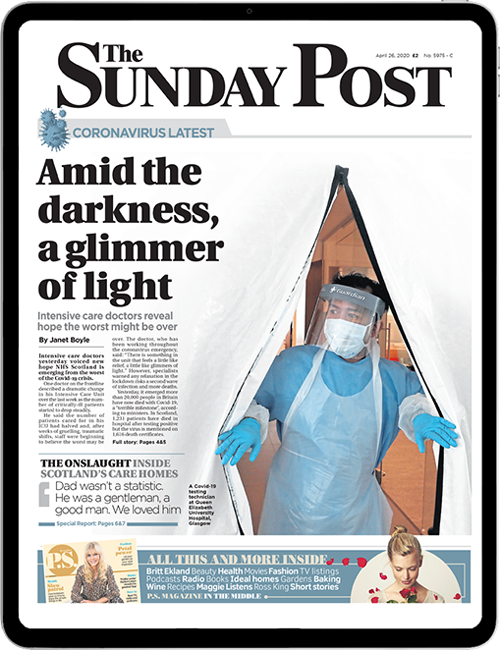 Enjoy the convenience of having The Sunday Post delivered as a digital ePaper straight to your smartphone, tablet or computer.
Subscribe for only £5.49 a month and enjoy all the benefits of the printed paper as a digital replica.
Subscribe