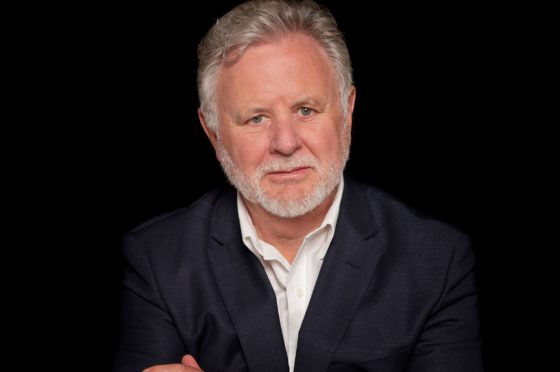 Back in 1993 while working as a marketing boss for a major publisher, Colm Holland was faced with a pile of manuscripts to review for its fledgling New Age section. His job was to choose which to distribute.
He noticed the striking cover of The Alchemist, by Brazilian author Paulo Coelho. Popping it into his briefcase, he took it home to read and knew, immediately, that he had a best-seller on his hands.
The Alchemist went on to sell more than 86 million copies in 70 different languages. It remains a text for life for millions including TV star Oprah Winfrey and actor Will Smith.
Twenty-seven years on, Colm – who has studied and lived by the principles in the text – is now spelling out its "secret" in what could be one of the most courageous, powerful and important self-help books of our time.
Speaking from the home he shares near Glastonbury with his artist wife Valerie – a descendant of celebrated Victorian Scottish Colourist George Leslie Hunter – he tells P.S: "I just knew that he was tapping into something so much deeper within the unconscious, but I couldn't put my finger on exactly why."
Now he can. He explains: "People say The Alchemist enabled them to believe in their dreams. But if you ask if they believed enough to follow those dreams, the response is sometimes, 'Ah well, I had a family and a mortgage, so no.'
"But I did follow my dream. I risked everything and I have had the most amazing transformed life as a result. My book is about what I learned."
Colm had met Coelho at a dinner in his Australian hometown of Sydney. By way of thanks, he gave the marketing man's female colleague a diamond ring. All Colm received was a blessing that alchemy would lead him to what he truly wanted in life. But he was cynical. He laughs: "I would have preferred a gold Rolex."
Now he accepts the unfathomable value of that gift of 27 years ago. "Paolo inspired me to believe that there is a power that the majority of people are missing out on – the power of unconditional love that unites us all.
"It is the bedrock of motivation of the human species and those who learn to tap into it and let that power embrace them find it has 'magical' qualities. We can affect the world around us miraculously if we are prepared to do the work."
That work, he says, is: "a process of individuation" to become "the matured, healed, wholesome self that can then love unconditionally." And the new self can create its own destiny.
"We all have the power to discover true empowerment," he says. "Whatever your race, or creed, however you identify yourself sexually, as a human being it is your birthright.
"And it's never too late. I have people who have read my book and say they wished they'd had it 50 years ago but are glad they still have some time left to put it into practice."
Colm, who quit his life in marketing to launch what became one of the most successful companies of its kind in Australia, believes he is living proof of The Alchemist's philosophy.
He says: "I went from a stuck, fearful, bored, resentful Colm, to a successful, happy, having the time of his life Colm. I could buy a thousand Rolexes but I don't. I know what is important. And I pin it down to that night with Paolo."
Colm Holland The Secret Of The Alchemist, O-Books, £9.99.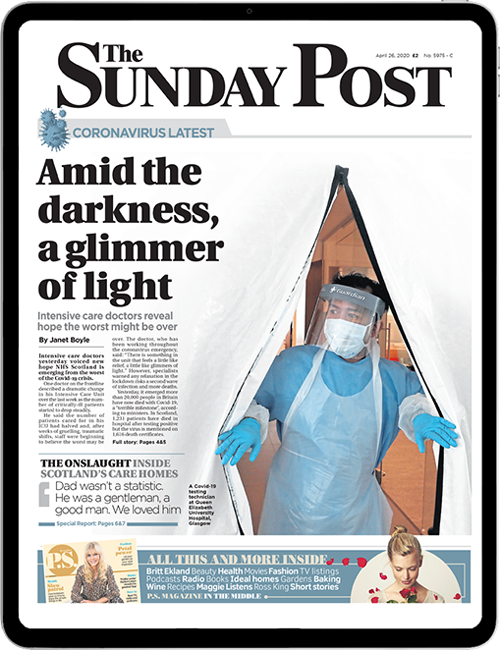 Enjoy the convenience of having The Sunday Post delivered as a digital ePaper straight to your smartphone, tablet or computer.
Subscribe for only £5.49 a month and enjoy all the benefits of the printed paper as a digital replica.
Subscribe