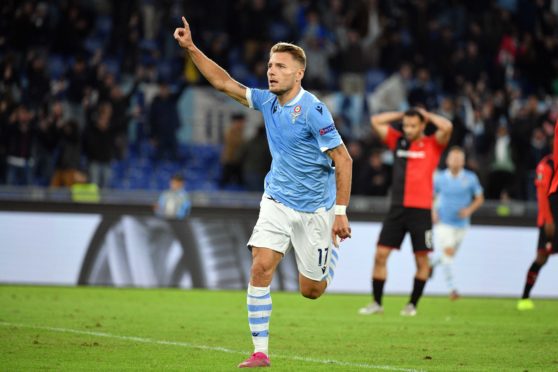 Dino Zoff's compliment about playing at Celtic Park being one of the highlights of his career carries a fair bit of weight.
The Italian legend was just five months short of his 40th birthday when he came to Glasgow's east end on European Cup business with Juventus.
He had made nearly 100 appearances for his country, and his reputation as the world's best goalkeeper had been hard won at stadiums across the planet.
While football still had plenty in store for him – including two spells managing Lazio, the Hoops' Europa League opponents on Thursday night – he was as experienced a professional as had run out in front of the legendary Jungle.
"Many years have passed, but I remember the emotion I felt when entering the field at Celtic Park. It was a really beautiful feeling," said the 112-times capped Italian, now 77.
"The atmosphere was just incredible, certainly one of the very best I experienced in my long career.
"If you consider that I lifted the World Cup for Italy at the Bernabeu in Madrid, and played at all the world's best stadiums, that is saying something.
"In my opinion, playing at Celtic Park is a special event for every footballer and that will very much be the case for the Lazio players when they go to Glasgow this week."
In addition to Zoff, the Juventus team which visited in 1981 boasted four players – Gaetano Scirea, Claudio Gentile, Antonio Cabrini and Marco Tardelli – who would start for Italy in the 1982 World Cup Final mentioned by the keeper.
Giovanni Trapattoni's team also contained one silky midfielder who was later to become very familiar to Celtic supporters – Liam Brady.
"We were a very strong unit, and I think the game would probably have ended in a tie had it not been for an unlucky own goal by Scirea halfway through the second half which gave Celtic a 1-0 win," Zoff continued.
"Happily for us, things went differently in Turin. We had learned from the first match and managed to find the right tactics to win the match and progress.
"I remember Pietro Paolo Virdis gave us the lead after just 20 minutes with a counter-attack.
"Then, before the interval, Roberto Bettega made it 2-0 with a fantastic piece of skill, controlling the ball on his thigh and then volleying it on the turn.
"Pat Bonner, who was a great goalkeeper, could do nothing to stop it and we had the extra goal we needed."
Times change.
Where Zoff's Juventus team travelled to Scotland as the champions of Italy, Lazio took their place in this season's Europa League group stages off the back of an eighth-place finish in Serie A over the 2018-19 campaign.
It should not have been enough to earn them qualification for continental competition, but the exclusion of Milan over financial fair-play violations opened up an extra spot and the Romans benefited.
Nevertheless, Zoff said it would be big mistake for Celtic to underestimate their visitors this week.
"Lazio are an excellent team with good international experience spread throughout all the positions," he said. "And at the same time, of course, they have important individual talents.
"The number one danger for Celtic – in both ties – will be Ciro Immobile, who fans in Scotland may know through his appearances for the Italian national team.
"Ciro is a very good striker. He is a player who has a great nose for goal and has been prolific in Serie A and in the Europa League.
"They will also have to be wary of Joaquin Correa, the Argentinian forward who is really important to the way Lazio play.
"I also believe the manager himself, Simone Inzaghi, to be central to this story.
"Simone is a great thinker about the game. He is tactically very sharp, and is full of ideas. Typically, he likes his teams not to rely on long balls, but to build attacks from the back.
"If there is encouragement for Celtic, it is that lately Lazio have been collapsing at the first sign of difficulty.
"So much so, in fact, that if they were to fall behind at Celtic Park, a ground as I have said so full of atmosphere, I am not convinced they would have the character to recover."
The Italians required two Immobile penalties to retrieve a 3-3 draw at home to Atalanta yesterday.
With Lazio beaten on the opening day of the group away to Cluj, a further loss to Celtic would be a severe setback to a club looking to offset underwhelming domestic results.
"Europe offers Inzaghi and his players an opportunity to enhance their reputation, and it is one they will be looking to take," said Zoff.
"This competition is a curious one, too, because at the early stages, it does not seem to be such a big deal for anyone in Rome.
"Later on, when the teams who are knocked out of the Champions League join in, that is when it starts to become very interesting with some great match ups.
"Lazio will very much wish to be involved in the knock-out stages, but first they have to negotiate these group ties.
"Already they are at a slight disadvantage, and if they were to suffer defeat in Glasgow, then the situation would become much tougher.
"I believe it would still be possible for them to progress, because Celtic are due to come to Rome in the next round of fixtures.
"But the fact the games come so close together is significant, with the result of the first leg likely to have a big bearing on the attitudes of the two sides in the return match.
"Whatever the outcome, I am sure Inzaghi has a great career ahead of him as a manager."
Having had his time as manager of Lazio, Zoff is looking forward to being able to take a more relaxed view of the action.
"From a personal point of view, I am interested to see how good this Celtic side are," he said.
"They are a team who compete in Europe every year, and are well known as being formidable in ties at their own ground.
"The Italian expectation is for them to give Lazio two very tough matches.
"Football fans in my country are also very interested to see how the head-to-head against Rangers will end up this season."
The man who coached his country to the runners-up position at Euro 2000 is likewise intrigued to cast an eye over Odsonne Edouard, Celtic's French striker who is being tracked by Lazio, Napoli and Roma after a startling run of goals for his country's Under-21 side.
"Everyone talks highly of Edouard, so I am curious to see him against Lazio," added Zoff.
"He is clearly doing very well, and to me it seems as if he is a very promising young man.
"It is international matches and European clubs which will give him visibility, so I think he should try to make the most of every opportunity to shine."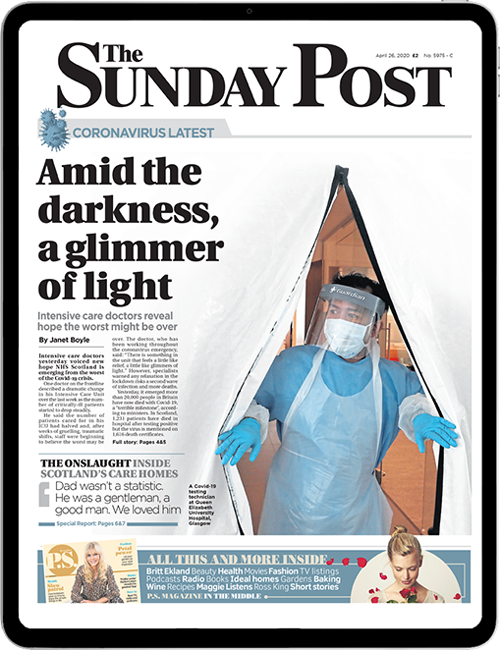 Enjoy the convenience of having The Sunday Post delivered as a digital ePaper straight to your smartphone, tablet or computer.
Subscribe for only £5.49 a month and enjoy all the benefits of the printed paper as a digital replica.
Subscribe