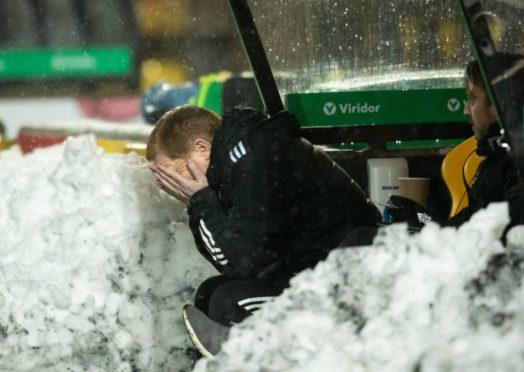 Given Celtic's run of results and performances, both domestically and in Europe this season, only a chosen few would have been given the chance to change the fortunes of the team.
Neil Lennon falls into that category. And rightly so.
There would have been many other previous Celtic managers who would have been relieved of their duties by now.
But such is the admiration and respect at boardroom level for what Neil has given to the Hoops – both as a player and from the dugout – over the past 20 years, they have given him time to try to see if there is a glimmer of hope for the future.
So if the day comes when the board calls him in to say: "Sorry, Neil, but it's time to go", it will be a hard, hard day for them.
As far as we know, discussions on that are ongoing. If they feel he has run his course, then so be it.
From the outside looking in, at times it looks as though Neil has the weight of the world on his shoulders.
Being a manager is such a pressurised environment, particularly at a club like Celtic, where the demands are sky-high.
I don't like to see anybody suffer in the way Neil is suffering right now.
On a human level, nobody should have to go through that.
But, through it all, he seems to want to carry on.
Whatever you think of his media conference last Monday, Neil was brave and came out fighting for the club, and his players.
The past two weeks have probably been the most difficult he has had in his 30 years in football.
From losing to Ibrox at the start of the month, to going 20 points behind Rangers.
From the scrutiny of the trip to Dubai, to the positive Covid-19 tests that followed.
To the media conference on Monday, to dropping their sixth point in three games at Livingston in midweek.
It's been one thing after another.
Neil was criticised heavily after Monday's press conference by many people.
Even former team-mates and pundits have been calling for him to be replaced.
For me, Neil was in a "damned if he does, and damned if he doesn't" situation.
Had he refused to speak about results, the trip to Dubai and the fact he, staff members and players were forced to self-isolate on their return, he would have been slaughtered.
Everybody inside Celtic will be hurting with the events of the past four or five months.
From going out of the Champions League qualifiers to Ferencvaros, to finishing bottom of their Europa League section and falling so far behind Rangers in the Premiership, it's been far from pleasant.
Things clearly haven't gone to plan.
They have only lost two games in the Premiership. But those two defeats have been to Rangers, so it's like losing 12 points.
Everybody connected with Celtic wanted 10-in-a-row, and events this season have left the supporters shattered.
Some people were calling for change in the manager's seat four or five months ago, but the club stood by Neil to give him as much opportunity as possible.
Neil could call time on himself, but I don't expect that to happen.
Even now, he will believe he can get it all going again.
Seeing his fighting spirit, and how much he is willing to battle for a more successful future, the players should know they need to up their game. They need to do more.
David Turnbull and Ismaila Soro have been the shining lights in the past few weeks. There needs to be a greater contribution from others.
The board needs to work as hard as they possibly can and make the right decisions for the benefit of the football club in the long term.
There will be no short-term fix.
The best Celtic can hope for this season is winning the Scottish Cup, if that gets up and running again.
That will not feel like enough for the fans, but let's not forget they have been up against a very strong Rangers team.
Steven Gerrard has built something special over a period of time, and it has all clicked into place in the past six months.
It will hurt most Celtic fans to admit it, but Rangers have been brilliant this season, and the Light Blues supporters must be loving it all right now.
Steven is taking the club in the right direction and it appears, on and off the park, that they are getting stronger and stronger.
But they still have work to do.
There is chat about trying to go through the Premiership season unbeaten.
That kind of achievement is all fine and well.
But the greatest and most-satisfying achievement is just to win the title.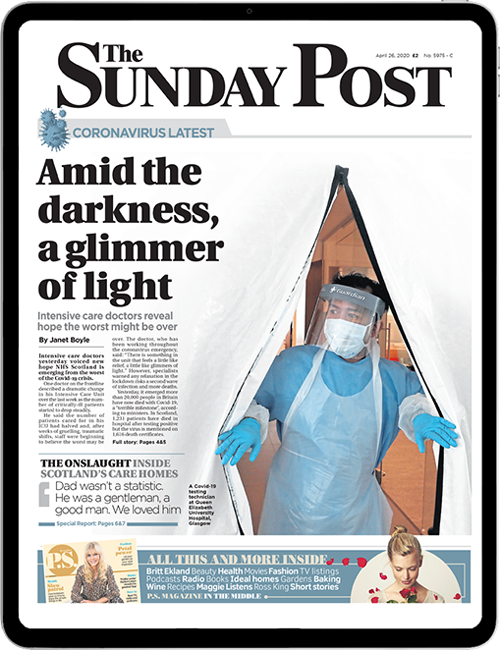 Enjoy the convenience of having The Sunday Post delivered as a digital ePaper straight to your smartphone, tablet or computer.
Subscribe for only £5.49 a month and enjoy all the benefits of the printed paper as a digital replica.
Subscribe