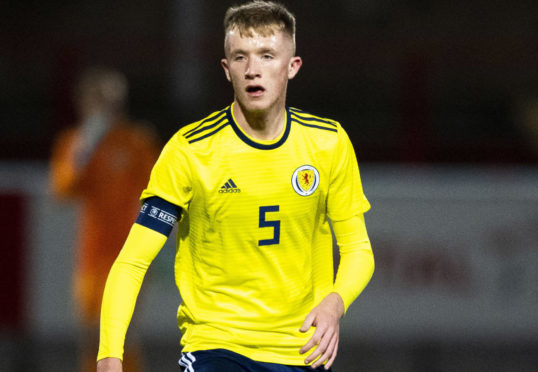 Ten months ago, Andy Robertson flew the flag for Scotland when Liverpool beat Tottenham in the 2019 Champions League Final.
Tonight, when the team from the city of light, Paris Saint-Germain, take on Bayern Munich in Lisbon's Stadium of Light for the trophy, there will be no such tartan connection.
Fast forward a couple of years, however, and one of our national team's youth coaches predicts Scotland will have a new name competing in European football's glitziest showpieces.
And not, he says, the one fans might guess.
Brian McLaughlin had Liam Morrison under his charge for four years in the Scotland Under-16 and Under-17 set-up and at the SFA's Performance School at Grange Academy in Kilmarnock.
That was when the kid was with Celtic, and before his dramatic switch to Bayern Munich, a move that McLaughlin believes can help Morrison become part of a Bavarian dynasty at the very pinnacle of the European game.
"Liam is still at a young age. He is only 17," the former Hoops winger pointed out.
"However, if you look at him just now, he has all the attributes to play in the Champions League for Bayern Munich.
"That is with, and without, the ball.
"He is a central defender, very tall, someone who is very aggressive but – and massive credit must go to Celtic here – a real footballer.
"You watch him, and he is equally as comfortable stepping out of defence in possession to develop the game as he is stopping the opposition, especially in his own box.
"That is something Bayern must have seen in him. He has all the potential to be a Champions League centre-back.
"I believe their Academy people have likened him to a young Mats Hummels (a serial winner for Bayern, Borussia Dortmund and Germany), and I think it is a good comparison.
"You have a centre-back who is equally comfortable playing on the right or the left, and – like all our kids have to have now – the ability to beat a man if he has to.
"The reason he has got all that is because he is an unbelievable trainer, and his strength of character."
Qualities which, McLaughlin explained, have helped to win a rapid promotion to Bayern's Under-19 squad.
"Liam had a real challenging time when he first went to Germany," the 46-year-old continued.
"Leaving Celtic last summer was a big decision for him. I know for a fact he respects Celtic as a club, and respects their coaches.
"Together with his parents, though, he came to the conclusion that going to Bayern would give him a better footballing education.
"Going to a different country aged just 16 was tough, but he did it and was excited about the move.
"But then he got a serious injury right away. It was a back injury, something quite rare for his age.
"Liam was sidelined for a few months, came back, and then broke down again.
"Thankfully, his club were able to get to the root of the problem, and he is now fully fit.
"Interestingly enough, as soon as he was back playing, he was promoted to Bayern's Under-19s.
"That was similar to what we did with Liam ourselves when he first started coming into the Scotland Under-16s and Under-17 squads off the back of what he was doing for James Grady at Grange Academy.
"Really early on, we targeted him as a player of real potential, and because of that we always put him up a year group.
"We wanted to challenge him, and we wanted him to play against the very best in Europe as quickly as possible.
"We have seen him train over the years, and he has always been training a level up, so he has always been fighting against people who are slightly more mature than him."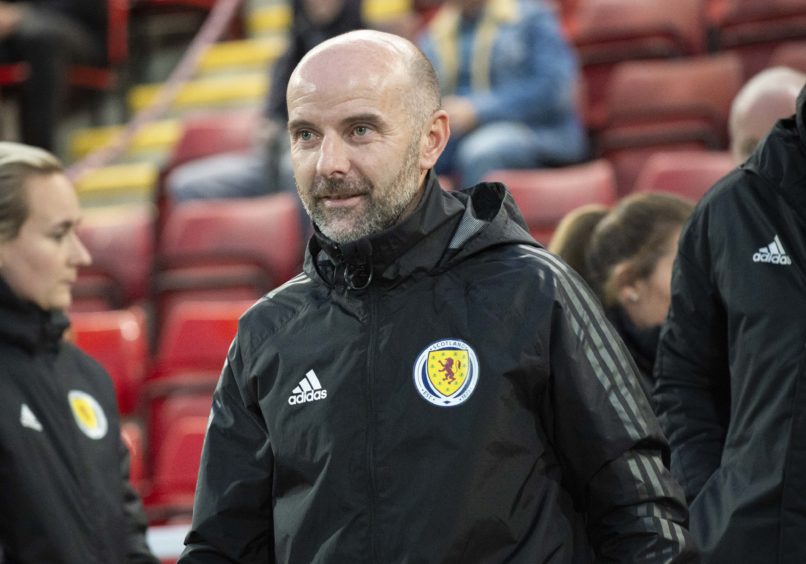 McLaughlin will soon pass Morrison on to Scotland's coach at Under-19 level, Billy Stark, who will continue to see the benefits of the youngster's time with the Bundesliga giants.
"Moving to Germany has not changed Liam as a person, and it won't," said McLaughlin.
"He is very, very, ambitious, and the thing for him – like it is with Billy Gilmour at Chelsea – is that he trains to play at the top.
"If you ask them to do something, they do it – then you turn around, and they are doing that little bit extra.
"That is the mind-set they have."
Of course, Morrison could soon be teaming up with another of McLaughlin's former charges, Aaron Hickey.
The 18-year-old Hearts full-back is currently mulling over a five-year offer from Munich, along with counter bids from Serie A's Bologna and Lyon of Ligue 1.
"It just goes to show you players' pathways do not have to be the same," said McLaughlin.
"Aaron was at the Academy when he was younger, then left and went to Hearts – and before you knew it, he was thrust into the first team.He played in the Scottish Cup Final against Celtic last year, which was huge pressure on the boy.
"But, to be fair to him, he has a good character and playing in the Final, against arguably the top winger in the country in the shape of James Forrest, didn't faze him.
"And now he could be on the brink of a move to Bayern Munich as well.
"All credit to Hearts and Craig Levein. It was incredibly brave to pitch him into a Cup Final at the age of 16 (and only his second game for the Edinburgh club).
"That just shows you what he thought of him."
Both youngsters, McLaughlin argues, are examples of a new generation of Performance School graduates, with the technical ability and application to take Scotland to a higher level.
"We have a bunch of young players who want to go to the very top, and have the talent to do it," he said.
"There is Billy Gilmour at Chelsea, Liam at Bayern – where he could be possibly be joined by Aaron, and maybe even another kid on Celtic's books, Barry Hepburn, who's just 16.
"Then there are the two lads who have gone down to Manchester City, Liam Smith from Kilmarnock and Josh Adam, who was with Celtic.
"You add these moves together, and you can see that some of the biggest clubs in the world want to sign our young players.
"I believe they are looking at Scotland's performances against the top countries at youth level and thinking, 'Hey, this kid just came up against a £15-million-rated prospect, and more than held his own. We should be interested in him.'.
"From an international perspective, it is very exciting.
"Is players leaving Scotland to go down south or abroad good for our club game?
"I am honestly not sure.
"I do know, however, there are some very good other youngsters who are on the brink of breaking through at their clubs.
"I look at the Premiership games which are up and running, and I would love to see them getting involved.
"I am sure they could make an impact at that level.
"And, as I say, further afield, I really do believe Liam Morrison can go on to play Champions League football for Bayern Munich."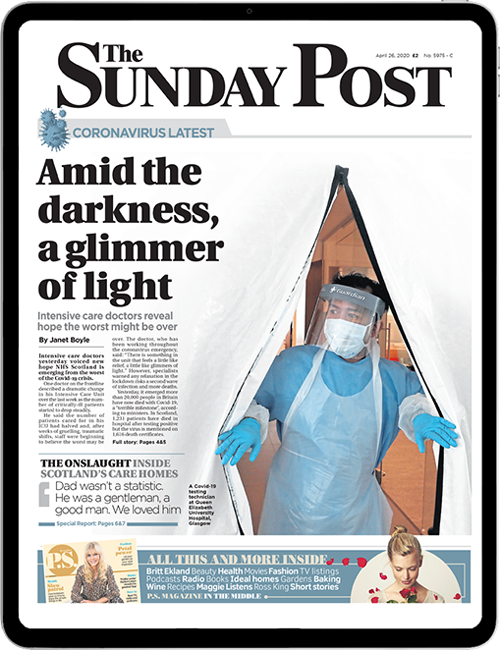 Enjoy the convenience of having The Sunday Post delivered as a digital ePaper straight to your smartphone, tablet or computer.
Subscribe for only £5.49 a month and enjoy all the benefits of the printed paper as a digital replica.
Subscribe