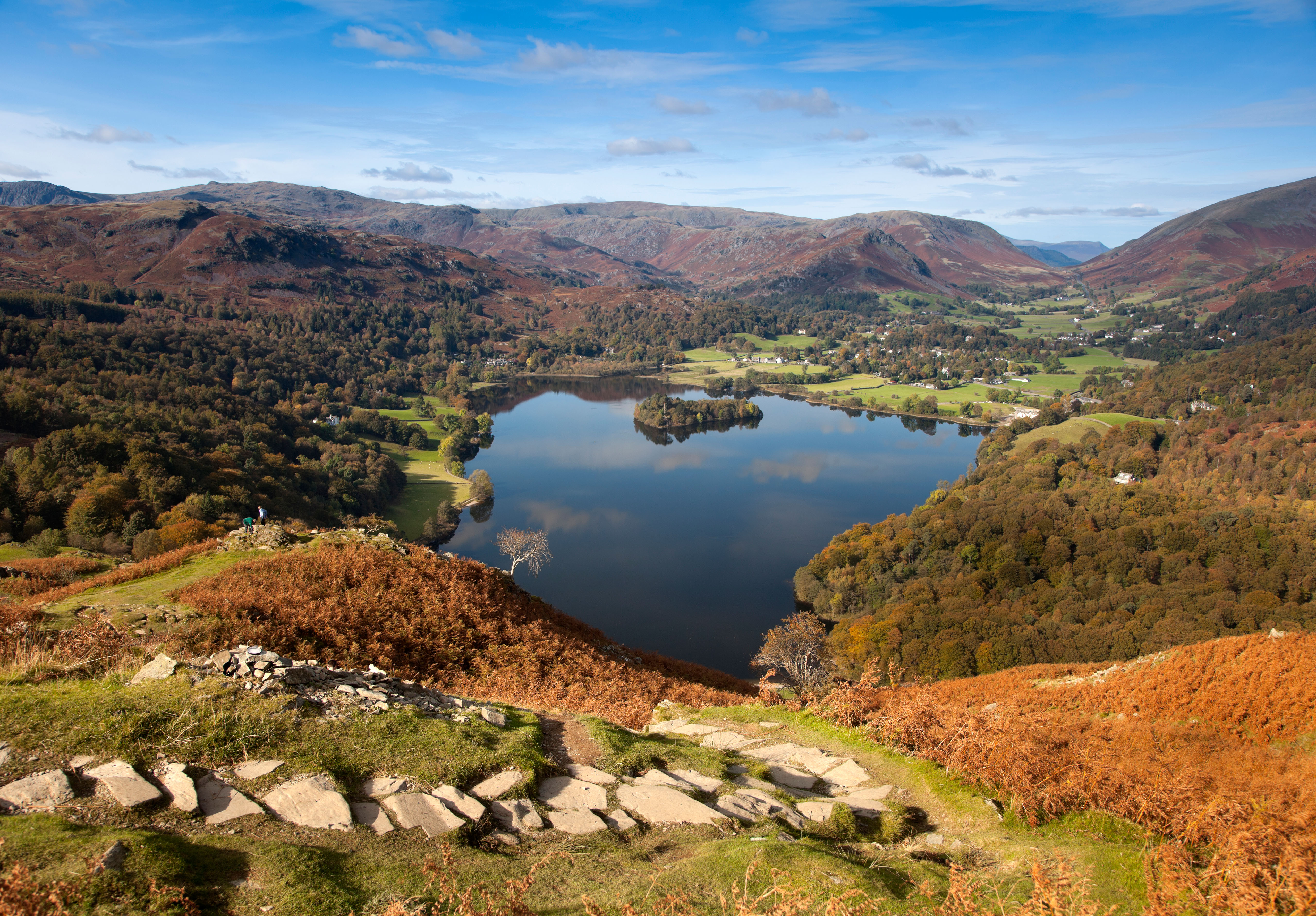 YOU can sum up how we feel about the Lake District in three words.
Fab. U. Lous.
OK, Craig Revel Horwood probably wasn't thinking of Cumbria when he came up with his Strictly catchphrase, but I'm nicking it anyway.
We've been heading to Lakeland three or four times a year since the early 2000s and reckon we know the area – awarded World Heritage site status last year – pretty well.
But we'd never stayed in Grasmere.
That might surprise a few folk as, for many, Grasmere is the heart of the Lake District.
It was home to poet William Wordsworth, who described it as "the loveliest spot that man hath ever found", and he put his money where his mouth was, staying first of all in the cramped Dove Cottage and then the rather grander Allan Bank overlooking the mere itself.
Both of these can be visited, and I particularly enjoyed having a go with a real quill pen in the former, though my signature looked like the work of a drunken spider who'd fallen in an inkwell.
And at the heart of Grasmere lies Tweedies Bar and Lodge.
Now, having wandered over much of the Lake District – we've "bagged" 165 of the 214 fells Alfred Wainwright describes in his classic seven-volume series of walking guidebooks – we were familiar with Tweedies as a bar.
It's one of the area's classic walkers' bars, nice and warm in case you've had a cold day on the hill, flagstone floors so you don't have to worry about muddy boots or dogs, and it has the best selection of beers in the village.
But the Lodge was new territory to us and they're rightly proud of it after a recent refurbishment.
As a location it can't be beaten. Put it this way, after a hearty "Full Cumbrian" breakfast you can shrug on your rucksack and head up some of the best hills in Lakeland, straight from the hotel.
And that's exactly what we did – our car never left the Lodge car park the entire weekend.
Don't worry, you don't have to be an outdoorsy-type to enjoy some of the best views in the country.
Yes, you can head farther afield such as into neighbouring Langdale for more challenging climbs but there are dozens of paths starting off from Grasmere that will let you drink in some stunning scenery.
Less than an hour's easy walking will take you up to Easedale Tarn, or if you want to stretch your legs a bit more, then head up Helm Crag, one of Wainwright's favourite walks.
You can't miss this hill from the road into town, the A591, and you'll see just why the distinctive rock formation on its summit is known as the Lion and the Lamb. It's really quite uncanny.
Obviously all this walking will work up an appetite and, after a restorative pint in the bar – I recommend the Hawkshead Bitter – and a soak or a shower, Tweedies comes up trumps on the food front.
Mrs S and I are suckers for scallops so that took care of our starters, and I can never say no to a bit of game so the pheasant burger, a semi-regular special, was always going to be my choice.
That, and the good lady's pancetta-wrapped seabass, went down a treat, and when you're in the Lake District it's tantamount to treason not to have the sticky toffee pudding.
Tweedies also pride themselves on their Sunday lunch and I can certainly see why.
The sharing platter of roast sirloin of local Bowland beef was so big it might have intimidated a lesser trencherman, though Mrs S did threaten to drive her fork through my hand if I made a second attempt to steal any of her huge Yorkshire pud.
Our deal included a "gin board" on arrival and this was much appreciated as we'd visited the Lakeland Distillery where this particular mother's ruin is made on our way down to Grasmere.
Just north of Bassenthwaite Lake – the only lake in the Lake District, fact fans, the rest are waters, meres and tarns – a tour will tell you the story of how a chap with a background in the Scottish whisky business decided to produce the Lake District's own whisky, gin and vodka.
The G 'n' T was perfect, as was Tweedies, Grasmere and the whole weekend.
Facts
Tweedies Bar and Lodge, Grasmere, Cumbria, offer double or twin rooms from £70 per night, suites from £130. For more, visit tweediesgrasmere.com or call 015394 35300.
Tourism info at golakes.co.uk