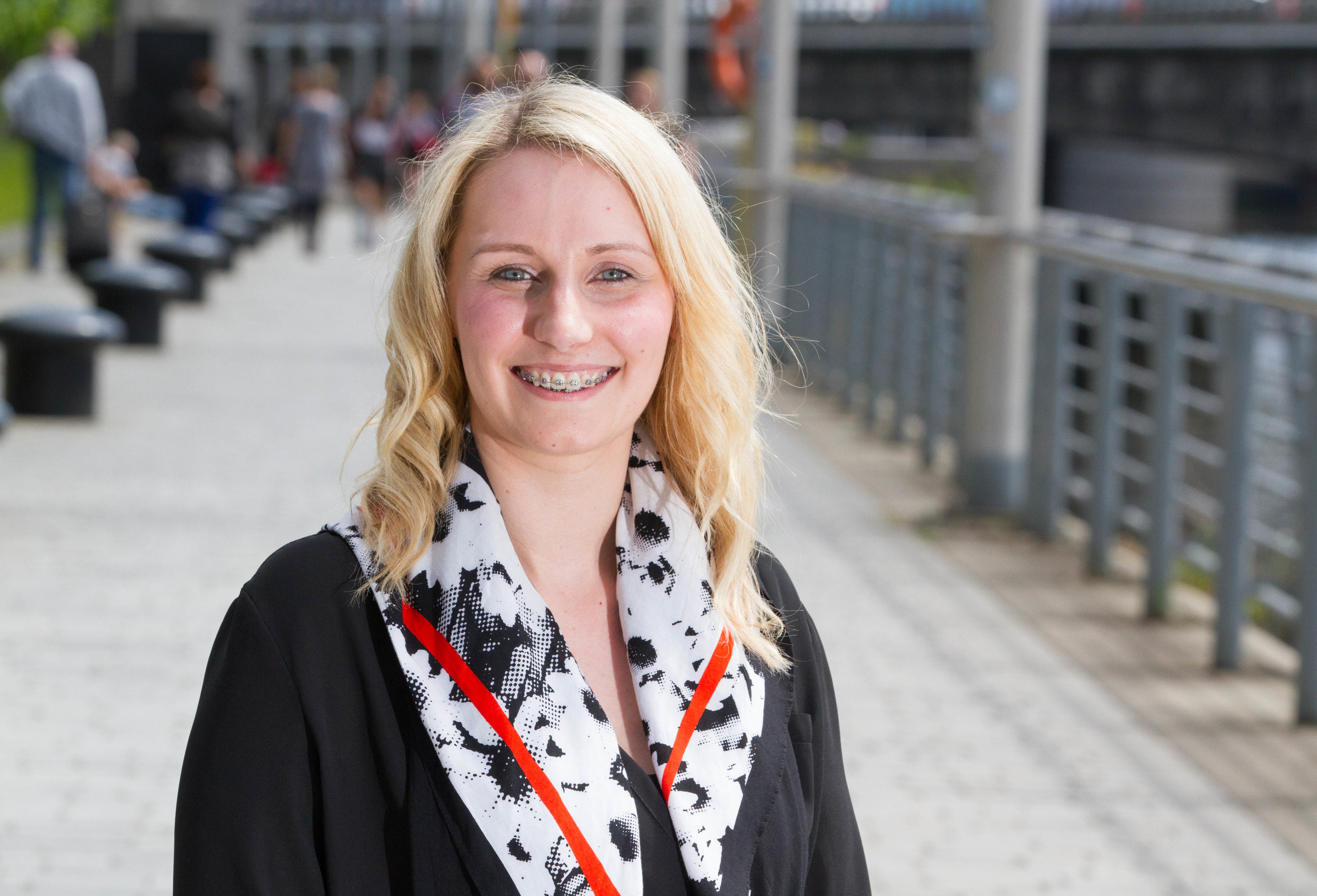 AS a child Laura Beveridge lived under the shadow of abuse.
Aged 11 she ended up in foster care, followed by years in residential homes.
She experienced alcoholism, suicide attempts, homelessness and emotional turmoil in a system devoid of love.
All she dreamed about as a child was a happy ending. This is the story of how she achieved it.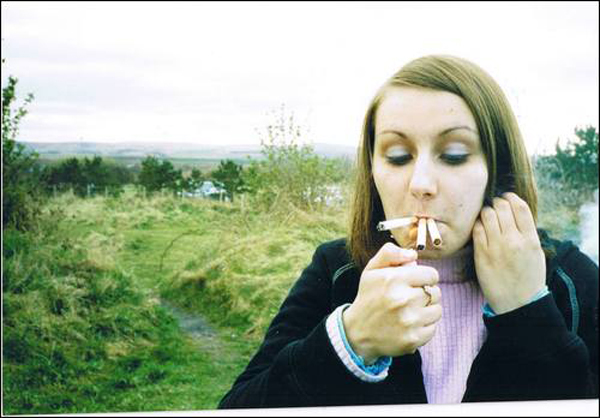 LITTLE Laura Beveridge pushed the video into the slot and pressed play.
Music swelled and the bright pinks and blues of the Disney cartoon filled the screen.
For a precious hour her anguish was washed away on a tide of colour and wonder, the pain of living in an abusive home eased temporarily.
At the end of the cartoon a short promo film followed. A family – mum, dad and kids – smiling and laughing walk round Disney World in Florida, enjoying the parades and rides.
Laura watched it wide-eyed. She could only dream of such happiness.
That little girl is now grown up. Laura, from Kelty in Fife, is 31 and a strong, articulate, determined young woman.
But her journey has been a tough one, and any happy ending she dreamed of seemed impossibly far off.
"I suffered 10 years of hell as a child," says Laura. "I used the Disney tapes as my therapy to get through life."
When the abuser finally left the family home when she was 11, it looked like things might get better.
But if anything life was about to get even harder for Laura.
"My mum wasn't coping and had no support," she recalls. "I remember going to school and my pal said, 'Laura, you're stinking' – and she was right. I'd completely forgotten to look after myself – at the age of 11 I was more worried about looking after everyone else."
Struggling to manage, Laura's mum had no choice but to put her into care.
It was the beginning of seven years in the system.
Speaking to Laura now it's hard to imagine the troubles she went through.
She is cheerful and bright, but back then she was a very different person, moulded by her experiences and a system devoid of love into a self-destructive "ball of rage".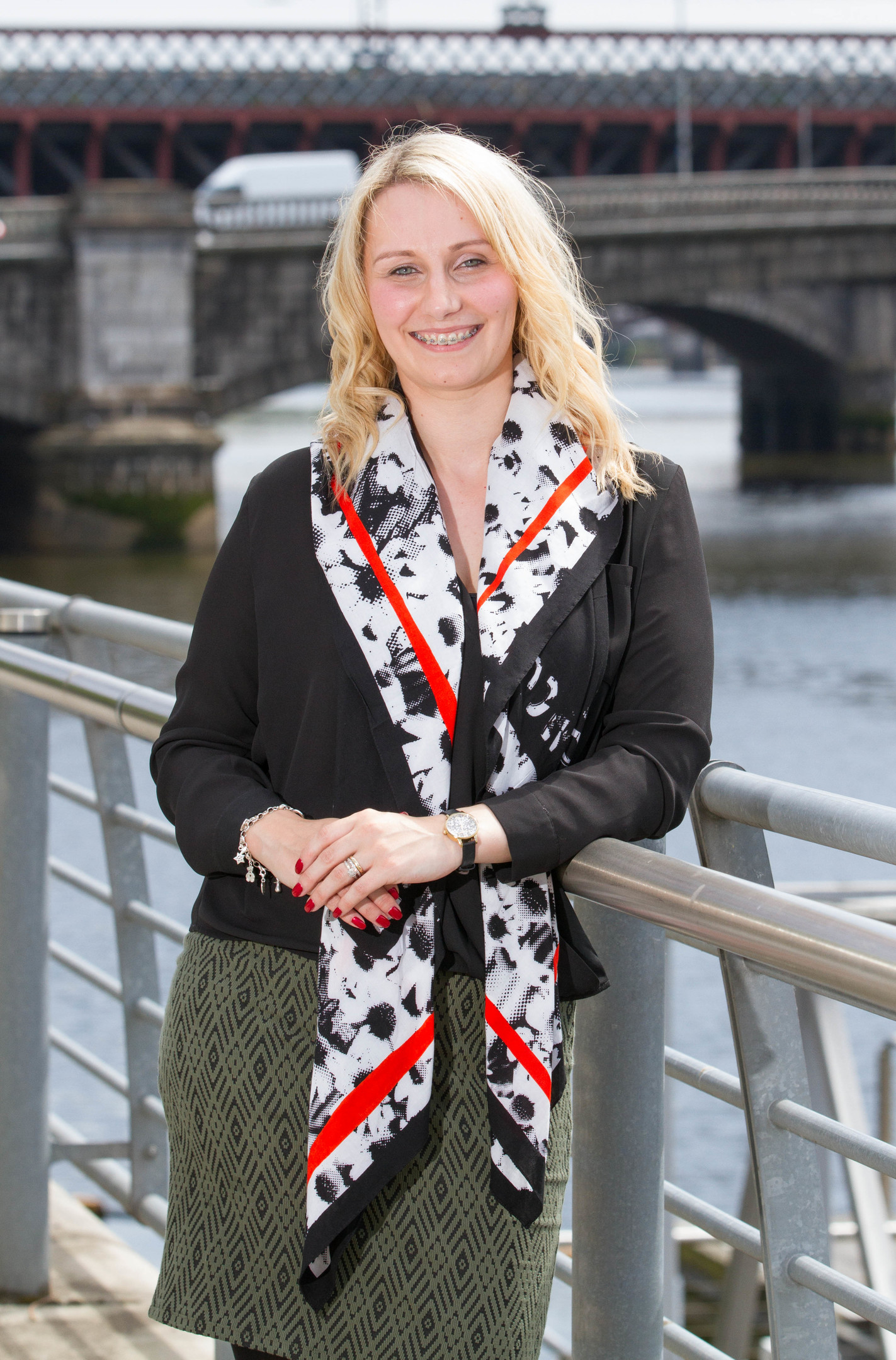 After a year in foster care, which began well but ended in painful rejection, Laura was put into a residential home.
From the moment she entered she knew it wasn't going to be a happy time.
"The first thing I saw when I went in was a boy being restrained face down on the floor," says Laura. "It was really scary.
"Very quickly I learned how to behave. I started using drugs and alcohol and buzzing aerosols. That was how I coped."
At school things were chaotic. She was being bullied and her increasingly challenging behaviour saw her being excluded several times. She was also self-harming and taking paracetamol overdoses – a cry for help she says now.
Her life was at its lowest ebb.
Laura was fast becoming an alcoholic, necking Buckfast at a terrifying rate.
She also ended up sleeping rough on the streets of Edinburgh, curling up in doorways and hanging around Waverley Station to get out of the cold. Her battle with the bottle spiralled ever downwards – aged just 16 she had a drinker's tremor.
A serious attempt at killing herself saw her end up in a secure unit. That was no cry for help. She'd had enough.
But amid all this chaos, pain and self-destruction a ray of light shone unexpectedly into her life.
"I met a children's rights worker called Lorraine Grady," explains Laura. "She was so warm and caring.
"I remember she asked me, 'What do you want, Laura?' I started thinking of that Disney dream of being part of a family and just being happy – but I said I couldn't have that because I'd been in care.
"Lorraine said, 'What are you talking about?' She believed in me."
That small show of belief was the beginning of Laura's journey to being the woman she is today. And Lorraine has been a constant source of support and encouragement along the way.
A major turning point was when Lorraine found her accommodation in East Lothian with a "supported landlady" called Elaine.
"I was supposed to be there for two nights and stayed for two years," smiles Laura.
"Elaine just welcomed me into her family. Her daughter, Claire, became like a sister to me.
"We sometimes argued of course, but Elaine once said to me, 'You've always got a home here. It doesn't matter what the argument was, you can always come back. We're your family'."
At the memory of this tears fill Laura's eyes. The small pledges of love and care that most of us take for granted clearly go so much deeper for someone who was deprived of them for so long.
Another big plus point of knowing Elaine was meeting her nephew, Steven.
"One night Claire and I went dancing," says Laura. "We met Steven and he was just lovely. We held hands on the dance floor. I had butterflies . . . it was proper love.
"Steven came from a totally different background to me, but he loved Florida so we bonded over that. And we both love a nice cup of tea. It's the wee things!
"The care system was totally alien to him, but he never judged me. I found that hard to accept, so I pushed him away. I was really horrible to him. But he never gave up.
"I was still quite ill, taking overdoses. He went through hell.
"Then one day he sat me down and said, 'Stop pressing self-destruct and just let me love you'.
"Finally I was able to allow someone to love me just for being me."
But what of that childhood dream?
Laura beams the biggest smile you'll ever see.
"In 2011 Steven took me to Florida to Disney World to get married. To the place I'd always dreamed of.
"When I walked down the Magic Kingdom and saw the same parade I'd seen as a wee girl at the end of those films, I was in floods of tears.
"I thought 'I've done it – I've finally made it'.
"We got married in a little town called Celebration and walked down the aisle to A Dream Is A Wish Your Heart Makes from Cinderella."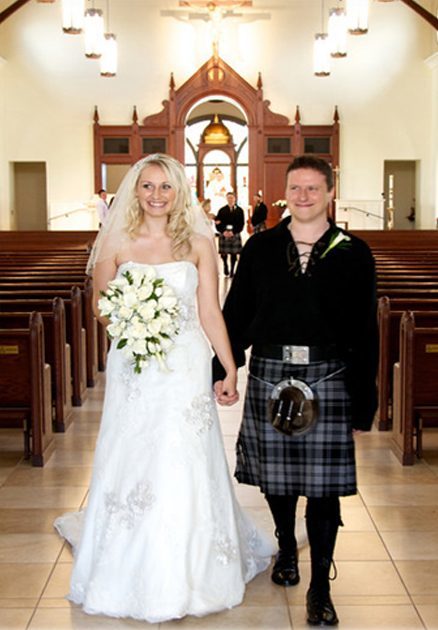 The woman who'd believed in Laura as a teenager was there at the wedding. Lorraine travelled 4168 miles to Florida so she could be with her on her special day.
And Laura's happy ending got even happier when her daughter, Maia, was born three years ago.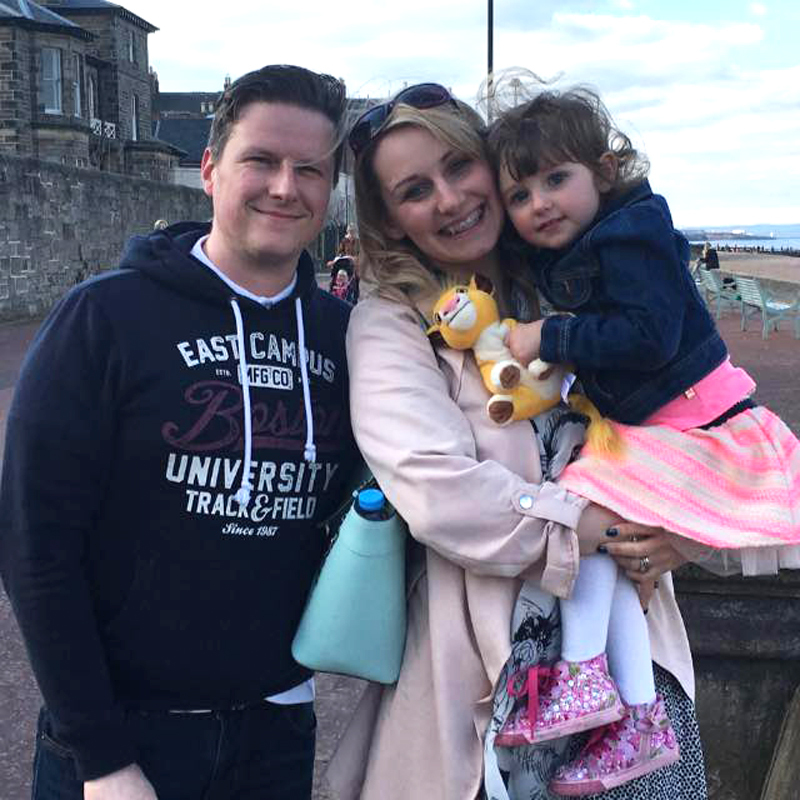 But while her life is a million miles from the sadness and turmoil she experienced, she knows thousands of children across the country are still going through a hellish time.
Laura returned to school, went on to college and worked in the care system for 10 years before leaving to join charity Who Cares? Scotland in the hope she can help change things.
The problem, as far as she is concerned, is that love does not play a part in policy, and staff are actively discouraged from showing it to the very children in society who need it most.
"I thought, this isn't normal. We meet children who don't have anybody – who is going to tell them that they are loved? These kids just need a hug from time to time.
"If we don't include love as part of our policies, what are we offering these children? They need to hear that they are loved."
A major step in her journey to revolutionising the system came last week when she was invited to give a TEDx talk to hundreds of people at Glasgow's Theatre Royal. TEDx is an independent spin-off from the world-famous TED talks, which have been given by the likes of Bill Gates and Steven Hawking.
Her speech left the audience in tears. She got a standing ovation and social media went wild. It was an incredible moment for the little girl who once lost herself in Disney cartoons.
"I want to be a part of a movement of change," says Laura finally, reflecting on her amazing reception.
Speaking to this inspirational young woman it seems entirely likely this will be another dream that will come true.
For more information on Who Cares? Scotland go to www.whocaresscotland.org or call 0141 226 4441.
---
READ MORE
Hundreds of foster families urgently required across Scotland
The Broons Awards: Oor fabulous foster folk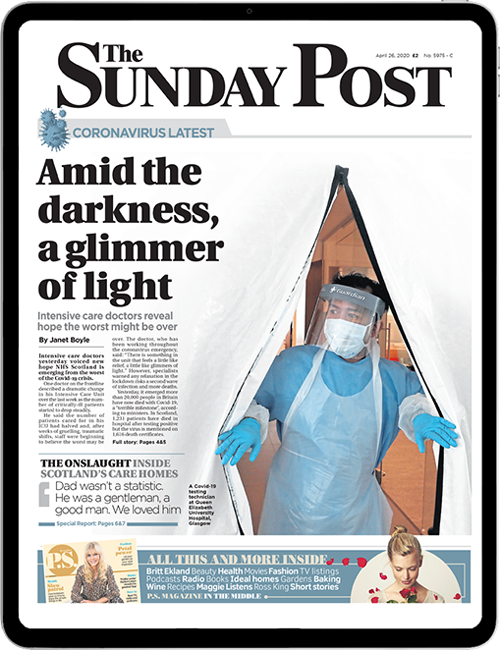 Enjoy the convenience of having The Sunday Post delivered as a digital ePaper straight to your smartphone, tablet or computer.
Subscribe for only £5.49 a month and enjoy all the benefits of the printed paper as a digital replica.
Subscribe