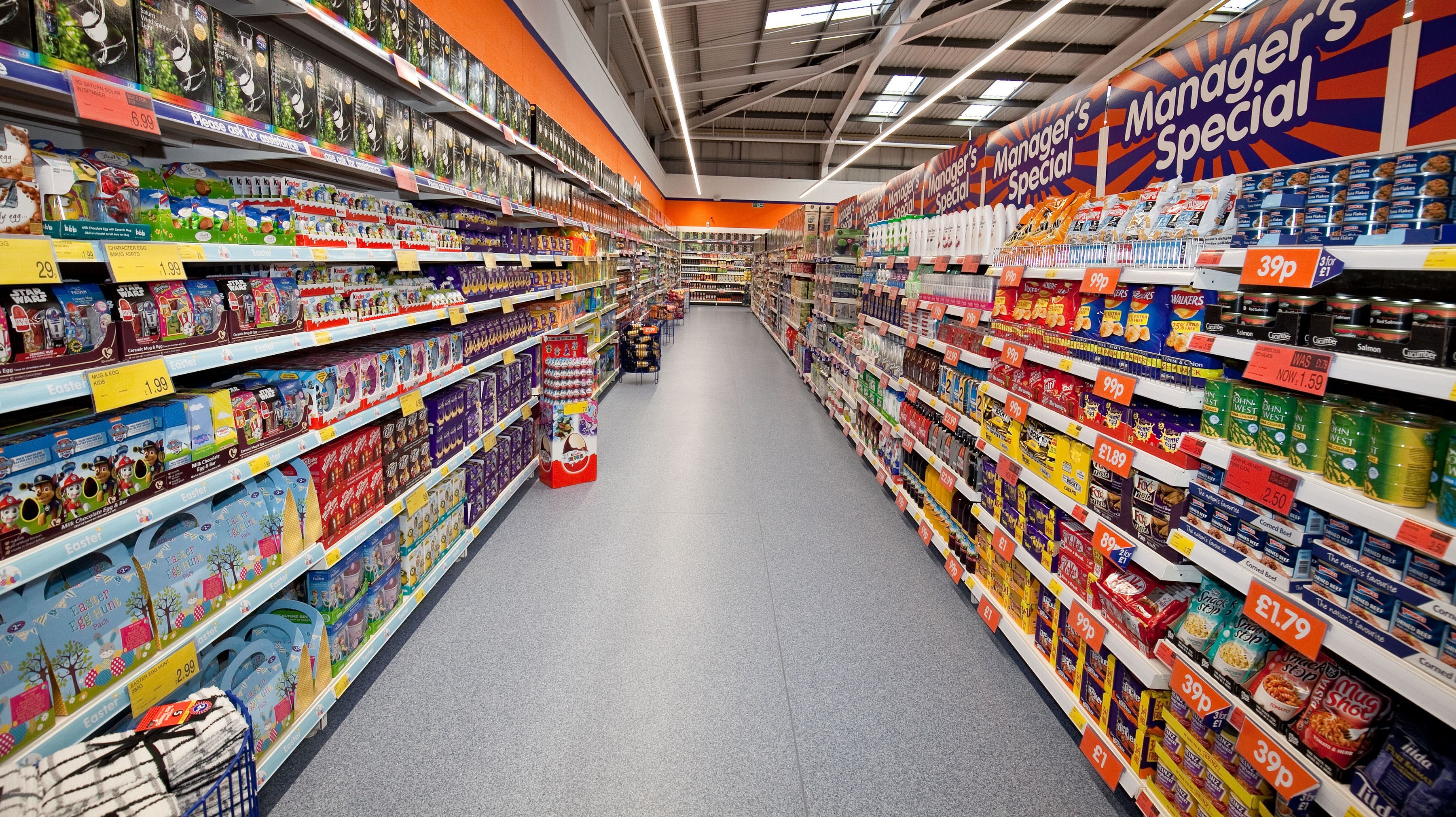 THERE'S something familiar about the whole thing.
The aisles full of a bit of this and a bit of that. Housewares here, some gardening gadgets there, DIY tools within a few strides of tasty deals on food and drink.
Oh, and a pick-and-mix to munch on.
It's little wonder that B&M has been dubbed "the new Woolies".
But while Woolworths, a High Street favourite for decades, struggled its way to an ignominious end, B&M is the new retail darling.
In the toughest of environments it's not just surviving but thriving. And thriving with no expensive advertising campaigns but a policy of relying largely on word of mouth.
From just 20 or so shops when the recession hit back in 2008, there are now more than 500 stores, both here and in Germany where it's also a big player.
And it's far from finished.
It's currently opening a store a week, with the 50-a-year tally driving it towards its aim of 850 outlets.
"They clearly know what they're doing," said Professor Leigh Sparks from the Institute from Retail Studies at the University of Stirling,
"There has been a big discount change over the last decade or so in the UK.
"Poundland has been one of the flagships and B&M and others in the market, like Home Bargains, have really gone quite aggressively into that market."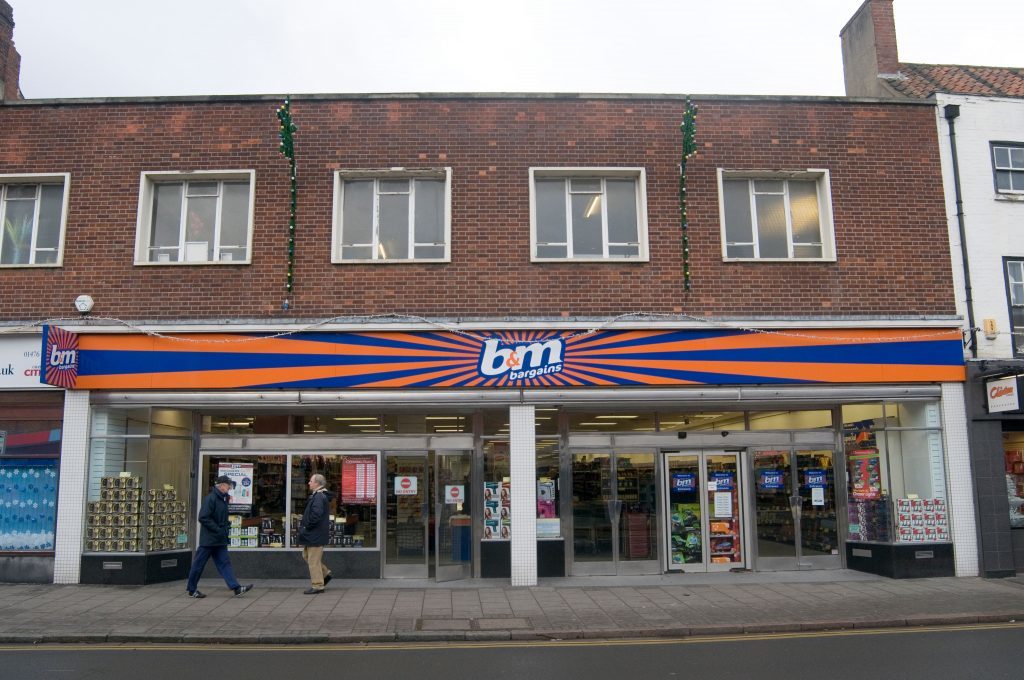 But Poundland, once the seemingly un-dimmable shining light has found things a bit tougher of late, with a sharp fall in profits.
It has blamed this partly on taking over former rival 99p Stores, and Poundland has itself just been taken over by South African giant Steinhoff.
B&M, by contrast, has gone from a net loss of £19million in 2014 to a profit of £125million this year.
Its annual sales now top £2 billion.
But Professor Sparks says the expansion plans of discount chains, added to the huge numbers of existing properties – Poundland has 900 stores – means it's very much about the survival of the fittest.
"There is a bit of over-playing of the discount market at the minute," insists Professor Sparks.
"Most companies have been very ambitious and some, like Poundland, have begun to lose their way slightly.
"It's going to be a question of whether this pace can be sustained.
"Those that have a clear position and win in the consumer's mind will probably meet their ambitions.
"But it will be at a cost of the others in the market."
One of the driving forces behind the rise and rise of B&M is Sir Terry Leahy.
Appointed as chairman in 2012, he's the former boss of Tesco, and was at the helm of Britain's biggest retailer during its glory years when it seemed every community wanted to be a "Tesco town".
"He will have brought clarity of thought from his experience over a long period of time," said Professor Sparks.
"And clearly there is some confidence in the City as a consequence. He knows how a business has to be managed and operated."
Just like Tesco used to be welcomed with open arms, having a B&M to hand is viewed as a real bonus. The latest B&M Bargains branch to open is at a former B&Q store in Sunderland.
The 10,000 products, including in a garden centre, won't just provide competitive choice for locals but the opening also means employment for 15 former B&Q staff who lost their jobs.
"B&M have built a momentum and their location strategy has been pretty good," added Professor Sparks.
"People think discount retailing is relatively easy with the pile-it-high, sell-it-cheap approach.
"But the disciplines you need to make discount retailing work are quite extreme. They are very sophisticated businesses – and this is an example of a sophisticated business."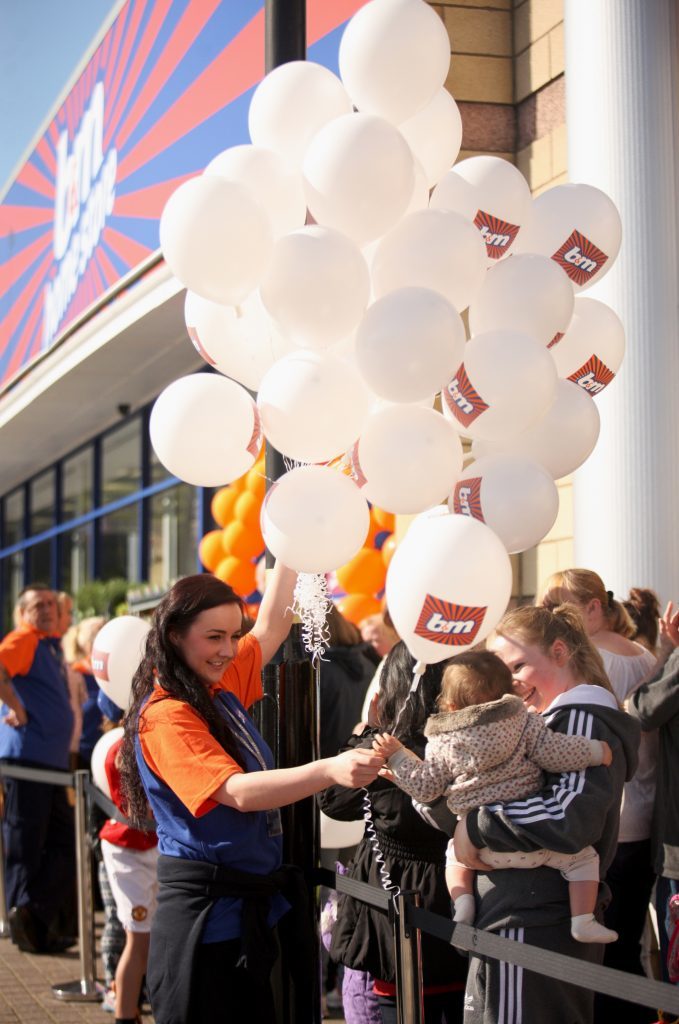 What is the secret of B&M's success? Ali Kirker takes a wander…
THE Arora brothers, who own B&M, have made billions out of bargains – and it's not hard to see why.
Wandering around the giant Dundee store, it's hard to resist stuff you'd never thought about before.  Look! A Tigi hair-smoothing cream that's going to turn me into a total babe for £6.99 (it didn't).
Look! Mini Cadbury's Dinky Deckers – so new they're a "line awaiting price", according to the label.
Look! A sturdy rabbit hutch at £89.99. That would be useful – if I had a rabbit.
And that's the secret of the company's success – selling everything but the kitchen sink.
Sooner or later they're bound to stock those, too.
The store's layout is pretty clever.
You'll find tubs of Pringles – 99p – piled high next to bedding. You come out with a double-fitted sheet along with those Pringles and a reduced-price mirror you spotted on your way to the till.
The secret of the Arora brothers' success lies in their contrasting personalities.
There are three of them. One, Robin, sold the bulk of his shares in 2014.
Another, Simon, is a Cambridge law graduate, said to be slick and polished.
Bobby, the third brother, is said to be like an old-fashioned market trader.
The brothers with the Midas touch and the wildly differing styles know that we all love a bargain – and if it's a bargain that looks like it should be priced way more expensively, that's all the better.
Homeware is a big selling point. There are basics from paint to building aggregates. But there are also all those bits and pieces that help to make our homes seem individual.
So you'll find vintage-looking wall clocks at £12.99 and laundry baskets for less than 15 quid that wouldn't look out of place if you saw them on sale in John Lewis for £50.
What B&M does isn't rocket science – pile it high and sell it cheap.
But its stores are bright and clean, its goods are tempting and store staff are pretty switched on, too.
What were stacked high next to the tills when it was raining heavily?
Umbrellas, of course.
I bought one. At £2.99, it had to be done.
---
READ MORE
Shopping demand in Glasgow sees rise in retail space prices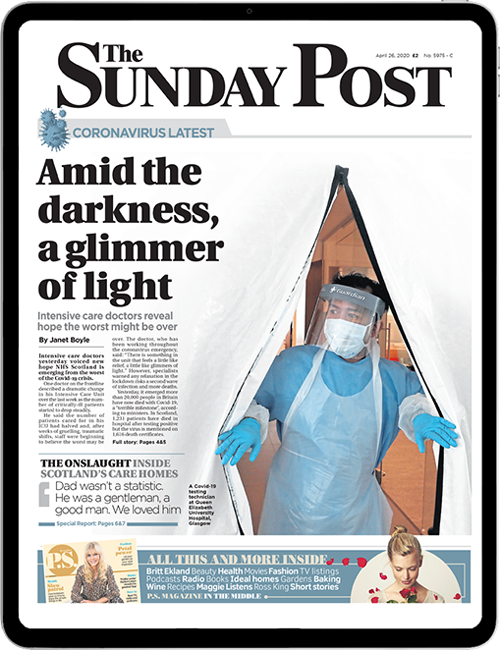 Enjoy the convenience of having The Sunday Post delivered as a digital ePaper straight to your smartphone, tablet or computer.
Subscribe for only £5.49 a month and enjoy all the benefits of the printed paper as a digital replica.
Subscribe