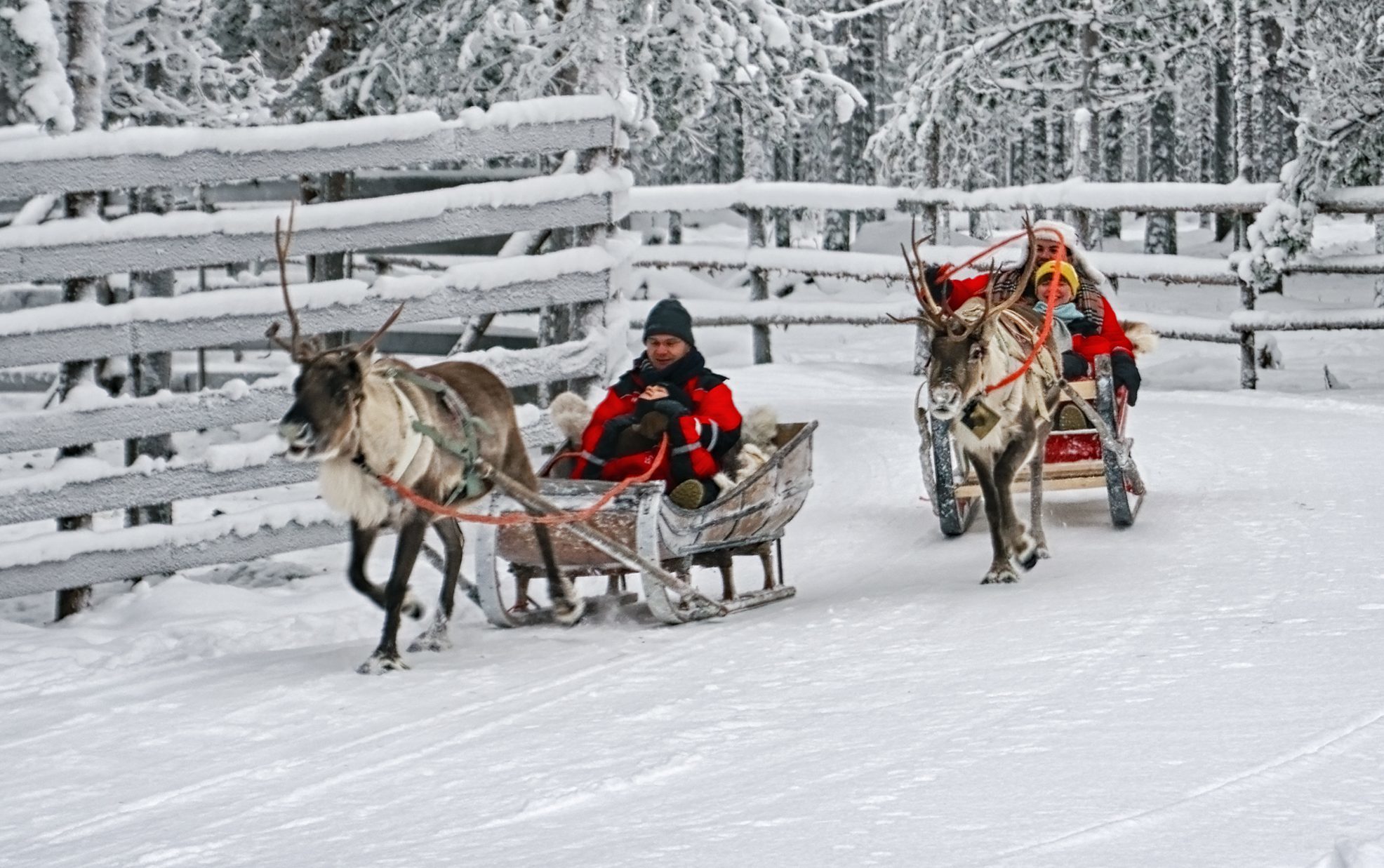 WALKING into Santa's snowbound log cabin as the Northern Lights danced above us in icy northern Finland, my children gasped in astonishment as they were met by Father Christmas brandishing lists they'd written back in the UK weeks prior to us departing.
"I see you want a doll's house," he chortled through his beard to open-mouthed Megan, four. "And you want a toy kitchen," he said, holding up a letter Iris, two, had written to Santa back home in Glasgow.
It was an amazing moment: the look of astounded joy on our girls' faces an image we'll treasure forever, It's one of many that was prompted by our visit to this wonderful, sub-zero land of snow, pine trees and reindeer.
It's a Christmas wonderland, and children of all ages, parents and grandparents can travel there courtesy of Santa's Lapland adventure holidays.
Our trip to Lapland involved an early start and a two-and-a-half hour flight from Edinburgh Airport.
Ivalo Airport is the most northerly in Finland, around 100 miles north of the Arctic Circle.
On arrival, you're immediately hit by the biting cold. Temperatures frequently plunge as low as -25C.
But, don't worry about taking snow-boots, scarves and ski-suits with you, because all of the climate-beating gear you'll need for the break is provided as part of the package.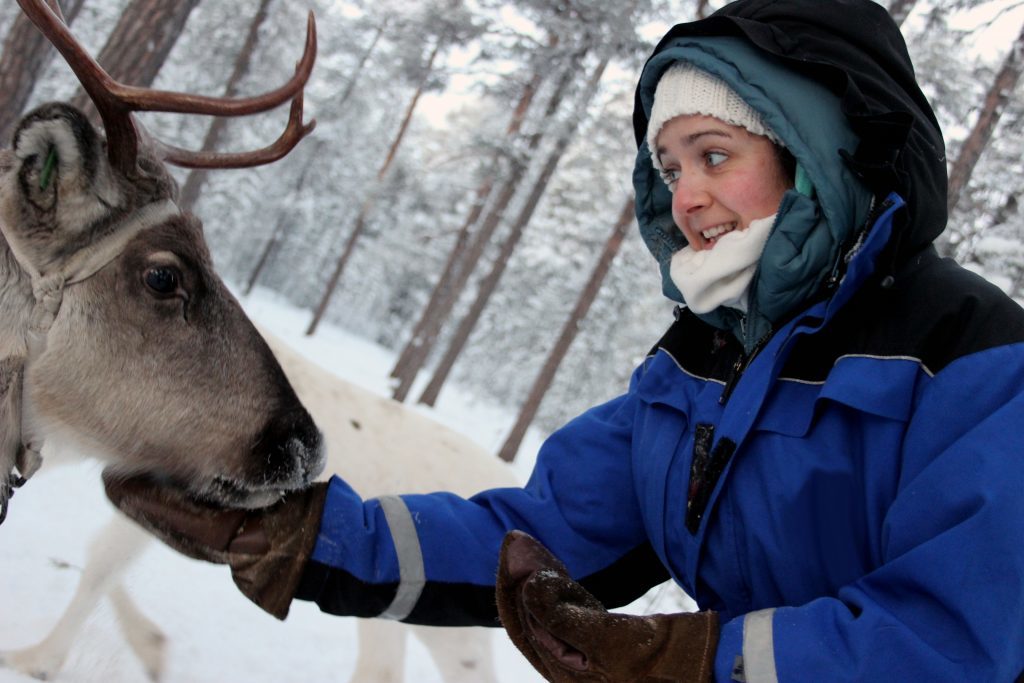 Our coach stopped en route to our fab four-star hotel in the resort of Saariselkä to allow us all to be fitted with sturdy Arctic footwear, survival suits, gloves and hats.
Our home for the three-night break was the Santa's Hotel Holiday Club.
Situated in the heart of the resort, it boasts an indoor, tropical swimming pool.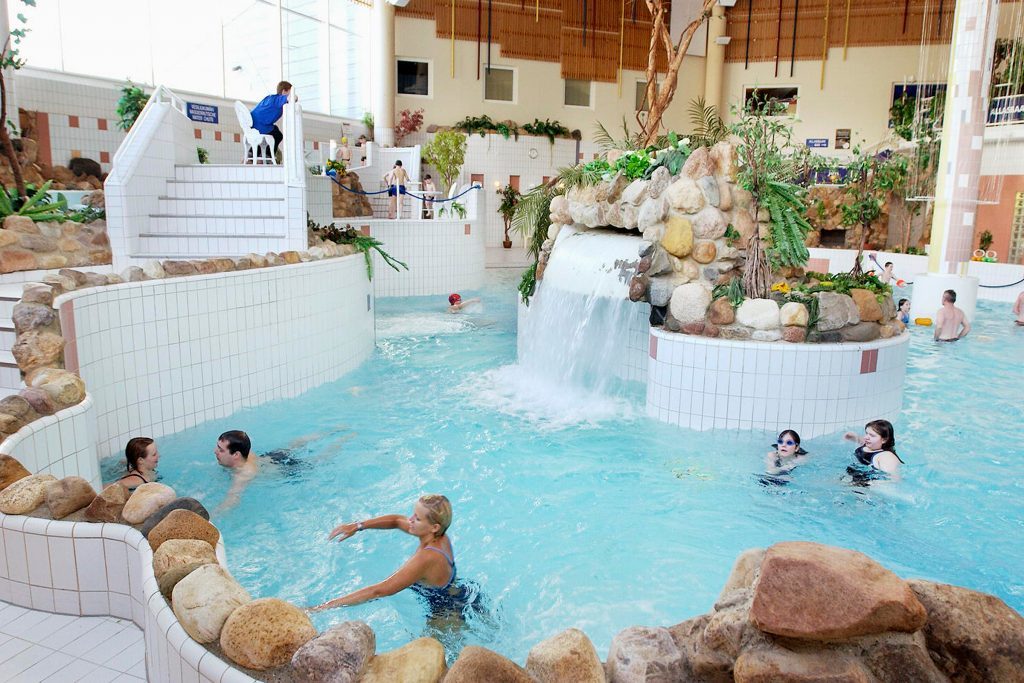 Our standard room was cheerful, with a sparkling festive lobby where guests could grab a coffee (or Finnish vodka) and all half-board meals were served in a busy, buffet-style dining room.
Our first evening in the resort was spent sledging. Great snowy fun.
Evening entertainment?  Who needs it when you have the Northern Lights' ethereal, illuminating show in the heavens.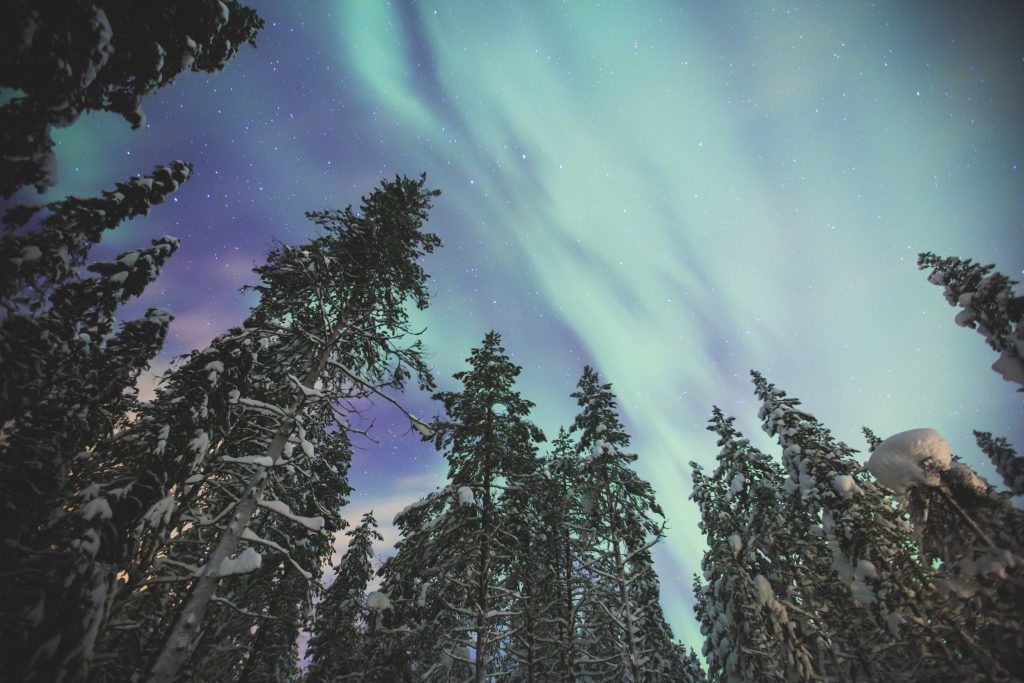 The middle day of the three-day break was 'activity day' – when you get to go hunting for the big man himself.
This involved a half-hour ride to the Arctic Activity Centre, where there are three core attractions: husky dog racing; a reindeer ride and a trip to meet Santa.
The husky dog racing was amazing. If you've ever dreamt of being an Arctic explorer, being in charge of one of these world championship dog teams is for you.
The reindeer ride into the woods was more sedate, with a chance to feed "Rudolph". It's evocative of the real Lapland where, for generations, nomadic tribes have lived alongside reindeer in an Arctic world where the sun starts to set almost as soon as it has risen.
The trip to see Santa – which, let's face it, was what everyone was there for – involved a magic ride into the fir-lined woods on a snowmobile.
I won't give away all the secrets here, but it's fair to say your little ones will come away in no doubt whatsoever that they'd met the number one, original, authentic Father Christmas.
The drama was topped off with a festive gala dinner where the hard-working resort reps pull everything out of the bag to top off the short break – as the following morning is check-out time, and back to the airport.
So, here's the million-dollar question: was the trip good value for money? For two adults and two children in December, staying at the Santa's Hotel Holiday Club costs close to £2500, which is a lot for two nights and one full day. There's also a four-day, three-night, break option available: much less of a whirl, bit more expensive again.
But this is genuinely a once-in- a-lifetime trip – one best undertaken with kids aged from three to nine: the golden years where the magic of Christmas feels genuine and you'd do anything to keep it that way.
Never mind the cost of the trip, because this slice of Christmas magic is priceless.
---
Flights are early so park in the multi-storey opposite Edinburgh Airport's main terminal edinburghairport.com/edinburgh-airport-parking
For more information on the breaks to snowbound Saariselkä visit santaslapland.com or call 01483 345593.
---
READ MORE
The enduring appeal of Blackpool's Winter Gardens
The story behind our Christmas traditions – why do we send cards and sing carols?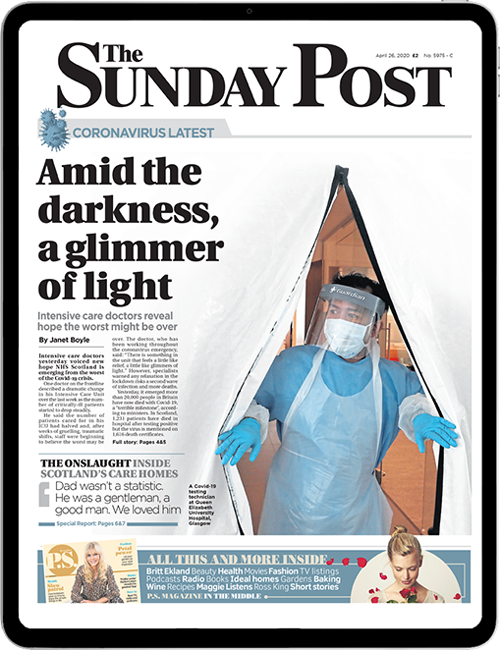 Enjoy the convenience of having The Sunday Post delivered as a digital ePaper straight to your smartphone, tablet or computer.
Subscribe for only £5.49 a month and enjoy all the benefits of the printed paper as a digital replica.
Subscribe