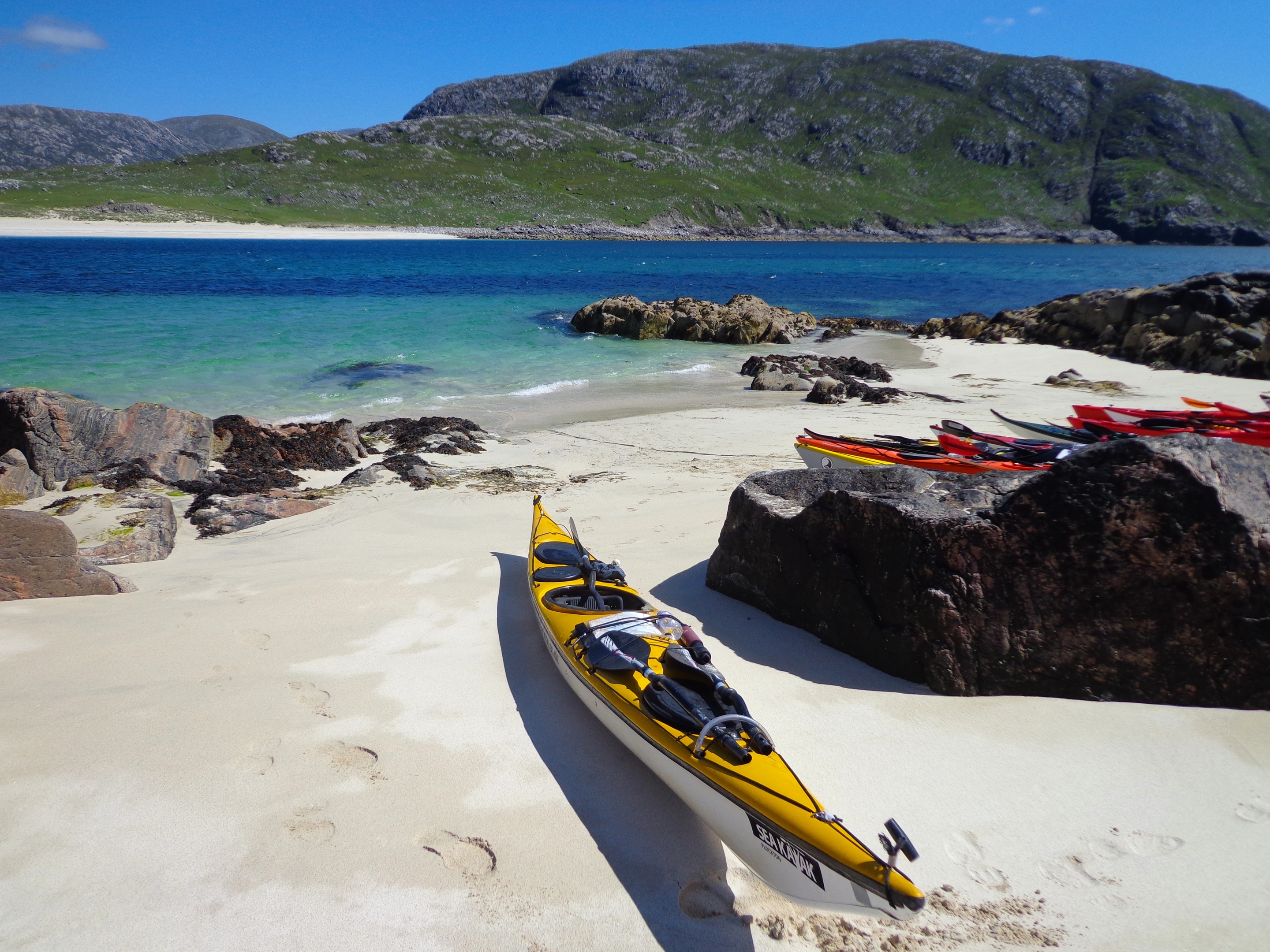 Not so sure I would, I asked my guide what I should do in a similar situation.
With us both knee high in water he said: "Hold on to the side of your canoe and stand with your legs as wide as possible. Then bring your head down to your knees."
I duly followed and, bent-double, looked up in anticipation of the next lifesaving tip as he beamed: "Now kiss your backside goodbye!"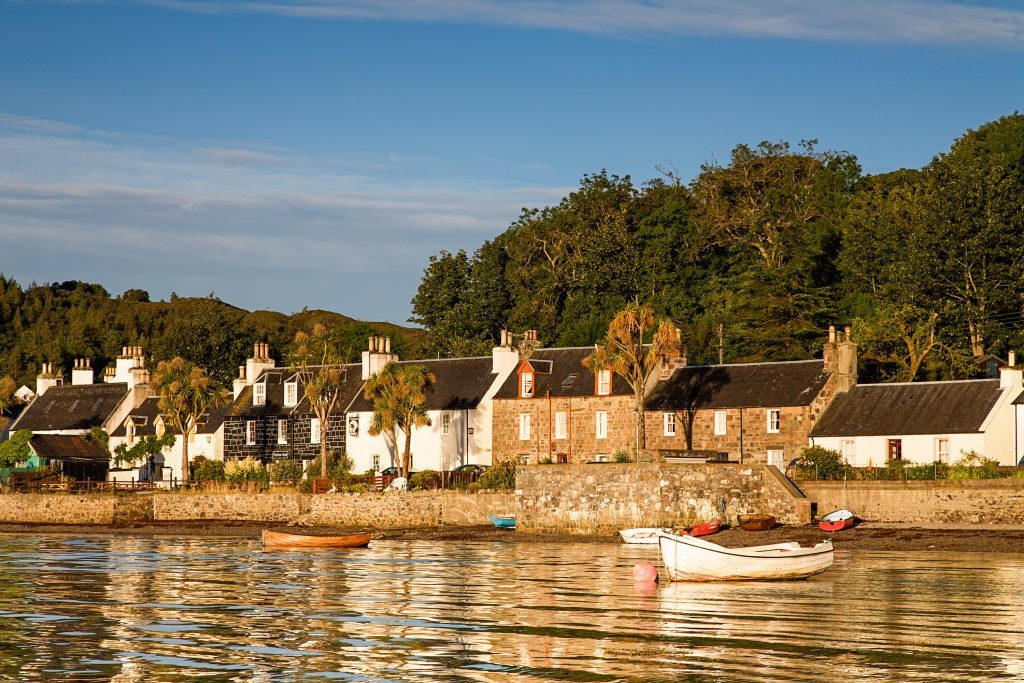 Today, I am older and I like to think a little wiser, but no less nervous as I embark on sea kayaking lessons at picture-perfect Plockton on Scotland's spectacular west coast.
With me on this occasion is my much-cherished nine-year-old daughter Blessed and the reason for my caution.
But all worries melt when we are greeted by the smiling pint-sized powerhouse that is our instructor, Alison French.
She quickly gets a handle on our expectations and, with a keen eye on weather conditions and safety, briefs us on what may or may not be achieved.
Kayak expert Alison six years ago swapped a life in business and marketing to turn her passion into her profession and Sea Kayak Plockton was born.
It is one of the very few companies of its kind in the world to offer expeditions to Scotland's dual world heritage site of St Kilda.
The mum-of-two smiles as she takes in the rugged hills that frame Loch Carron with the spectacular Cuillin Mountains of Skye its distant backdrop. "It's a pretty great place to work," she tells me.
And I have to agree. In waters as sparkling and crystalline as the Caribbean, peppered with tiny islands and sheltered sand and shingle coves, we find our classroom.
I sport my favourite 'I don't skinny dip, I chunky dunk' cap and an unflattering 'long john' wetsuit for the adventure.
And my girl – already comfortable in her own little boat – howls with laughter as I attempt to squeeze my ample backside into what appears to be an impossibly small cockpit.
As directed I adopt the 'frog' position (heels together with knees pressed to the side of the craft) and lean slightly forward, keeping my centre of gravity over the craft.
"Woman and kayak are finally one," I announce jubilantly, holding the paddle over my head and wiggling my hips – and junior cracks up again.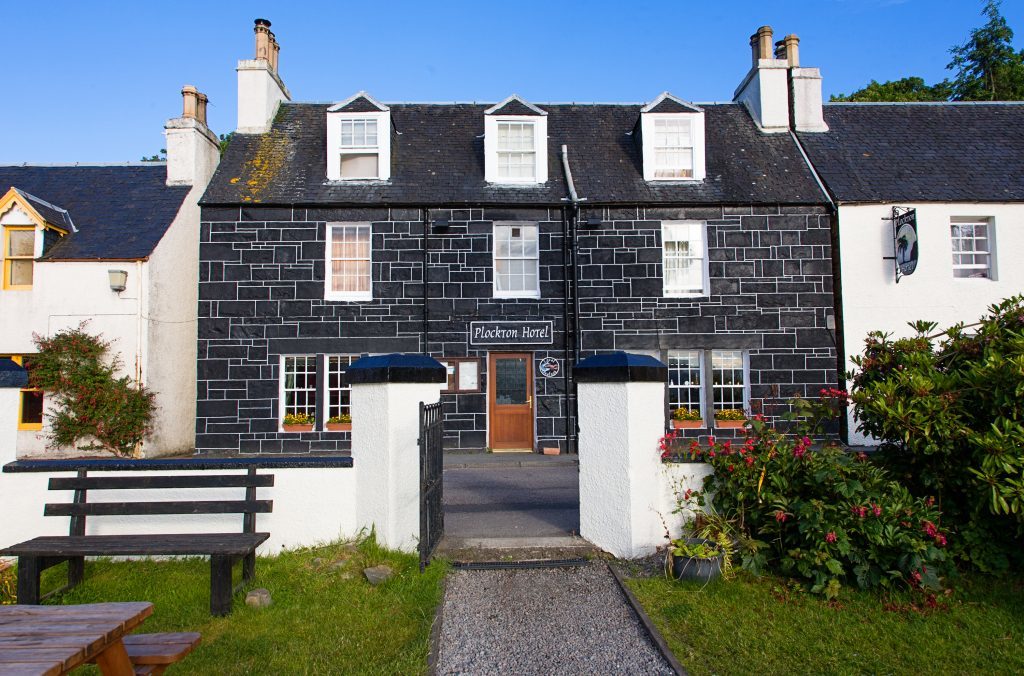 Under Alison's expert hands I am thrilled to watch my girl excel. In just a few hours she can deftly change direction, go backwards and even turn her canoe on the spot. Her efforts earn her Level 1 of her Paddle Power Passport.
We return to our base – The Plockton Hotel, the only one on the waterfront – take a hot shower and enjoy a fabulous dinner.
This friendly three-star hostelry's laid-back atmosphere belies its uber-professionalism. Its team could not do enough for us.
Plockton, which benefits from the warming effects of the North Atlantic Drift, is a magnet for holidaymakers, adventurers and film crews.
It was the setting for parts of the 1973 horror film The Wicker Man, as well as the 1990s BBC TV series Hamish Macbeth – an episode of which is claimed to have been loosely based around the village's award-winning Calum's Seal Trips.
We and a party of French guests take to the water aboard the Sula Mhor with its laugh-a-minute skipper, the inimitable Calum Mackenzie. With children taking turns at the wheel, we spy plenty of seals and head back to shore happy, passing Heron Island, said to be the inspiration for Peter Pan author JM Barrie's Island of the Lost Boys.
Apparently Barrie spotted it from the train that weaves its way around the loch's shores on its spectacular route from Inverness to Kyle.
We are enchanted and promise ourselves to make the journey too when we join Alison for a repeat kayak adventure later in the year.
My girl is counting the days. As we clatter down the gang-plank she slips her hand into mine and beams: "I love Plockton mum – it's magic!"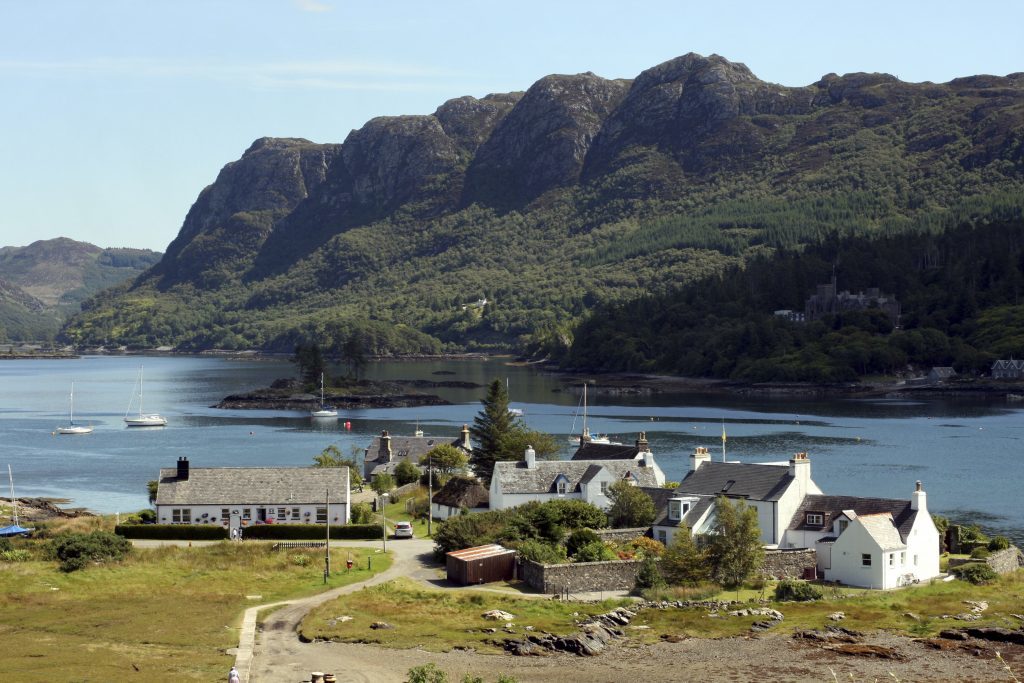 Info
Three nights bed and breakfast for one adult and one child in a double, ensuite room in the Plockton Hotel's sea front annex cost £165. plocktonhotel.co.uk
A family sea kayak two-day beginner's course with Sea Kayak Plockton costs £170 per adult and £120 per child and includes essential equipment. Other packages/expeditions are available. seakayakplockton.co.uk
Calum's Seal Trips cost £11.50 for an adult and £6 for a child, but if the seals don't appear, passengers travel for free. Calums-sealtrips.com
---
READ MORE
Malt whisky, Macbeth and more on the Moray coast
Biggar's hidden gem is the perfect base to explore South Lanarkshire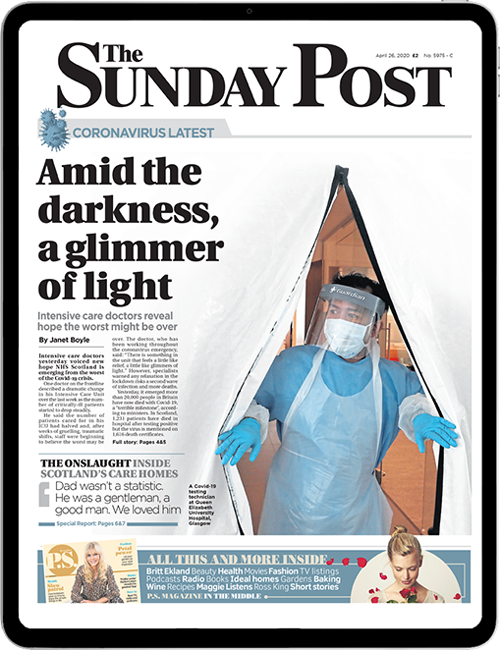 Enjoy the convenience of having The Sunday Post delivered as a digital ePaper straight to your smartphone, tablet or computer.
Subscribe for only £5.49 a month and enjoy all the benefits of the printed paper as a digital replica.
Subscribe