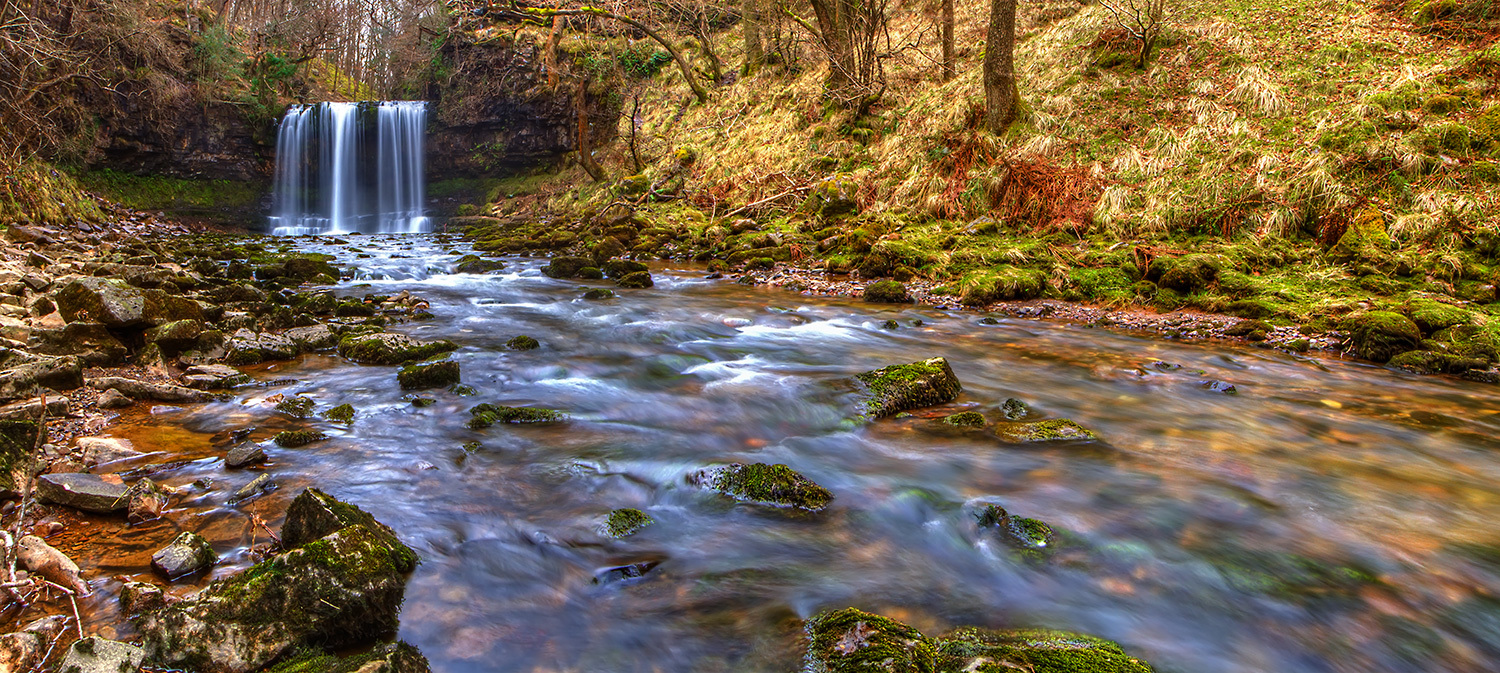 I'M not certain, but I think I may have died, gone to Heaven and discovered that God's a Scotsman.
I've got everything I need for a happy afterlife.
Pint of fine local ale – check. Pile of haggis, neeps and tatties – check. Stunning Scottish scenery – check. Glorious sunshine – check.
There's only one thing that suggests I'm still in the land of the living – there's no way St Peter would let me in through the Pearly Gates.
Hallelujah! I'm still here! This must be real.
Which makes the heart-swelling scene before me and the lashings of beer and grub all the more divine.
The wall-to-wall blue skies and 'taps aff' sun – in Scotland… in May – are nothing short of a miracle.
Where is this paradise?
Slap-bang in the middle of Scotland – beautiful Killin.
It's a small village of around 700 folk situated at the western end of Loch Tay at the edge of the Ben Lawers National Nature Reserve and the Loch Lomond and The Trossachs National Park.
While it's overlooked by majestic mountains, it's what's happening at ground level that really makes the village special. Namely the Falls of Dochart.
The breathtaking beauty of this natural wonder can't be underestimated. They're right at the heart of the village and you can't miss them – particularly if you arrive from the south rather than the east, as you cross the stunning multi-arched stone bridge that crosses the falls.
Situated at the confluence of the rivers Dochart and Lochay, the bubbling rapids and clear pools dotted with imposing boulders and tree-covered islands are a magnet for tourists – especially when the mercury is nudging 24 degrees, as it was on the Sunday afternoon I was there.
Amazingly, despite long promising myself a visit, it was my first time in Killin.
I'd often passed the turn-off on the way from Fife to the west coast, but had never made the detour. I had no idea just what I was missing.
Obviously the sunshine helps make pretty much anywhere look better, but I can't believe Killin and the Falls could look bad even on the driechest of Scottish winter days.
I was staying at The Courie Inn, a smallish hotel in a stone-built detached villa in the centre of the village. I was met by a cheerful staff-member who checked my in and whisked my up to my room in the blink of an eye.
The room itself was perfect for me. I was travelling alone, so paid £55 for a single occupancy. But it had a very comfortable double bed and was probably one of the cleanest and most stylish rooms I've stayed in for a while.
You'd pay the same or more for a Travelodge or Premier Inn room in many places and this left them standing in terms of comfort and appearance.
If there was one gripe it was that my room was directly above the outdoor smoking area, which was pretty noisy with folk gabbing over a ciggie until late at night. But I'm sure the other rooms don't suffer from that problem.
After dropping my bags off and grabbing my shades, I went for a wander.
There was such a relaxing air about Killin. It's one of those Scottish villages that just oozes beauty and serenity, while still having enough on the go in terms of places to eat and drink that means it doesn't feel soulless,
I made a beeline for the Falls and wasn't disappointed. There's nothing like lounging on a massive rock in the blazing sunshine while the water cascades around you and birds sing overhead to nourish your being and make you appreciate the land you live in.
All that relaxing makes a man hungry, so I was pleased to see an hostelry – the Falls of Dochart Inn – a mere hop and skip from the river.
They had a good selection of Loch Fyne Ales (don't mind if I do) and a tempting menu. I bagged a table outside overlooking the Falls, where my starter portion of haggis, neeps and tatties was delivered.
The haggis was served in croquette form, coated in crispy breadcrumbs, along with two roast potatoes, two breaded neep balls and a wee saucepan of warm whisky cream sauce. Ooooh yes! Get in ma belly!
Tasty haggis. Rich real ale. Sunshine. Falls. Bliss. Hang on, I'm just going to check I'm alive one more time…
---
READ MORE
Ice cold dip in Loch Lomond proved Two Doors Down star Arabella Weir's Scottish roots
Scone Spy: Loch Lomond's House of Darrach is worth the drive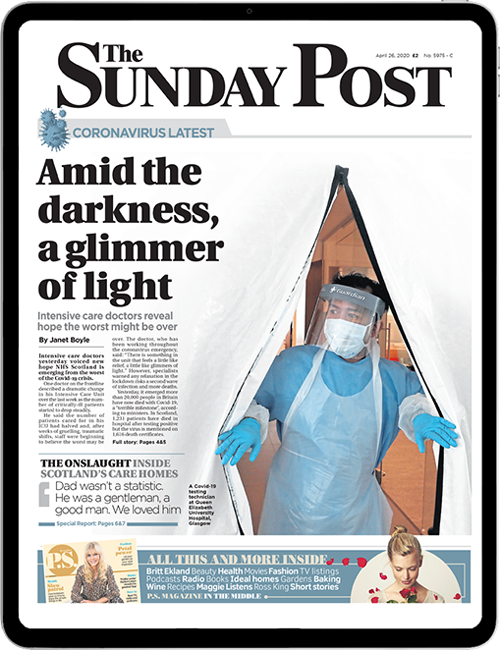 Enjoy the convenience of having The Sunday Post delivered as a digital ePaper straight to your smartphone, tablet or computer.
Subscribe for only £5.49 a month and enjoy all the benefits of the printed paper as a digital replica.
Subscribe